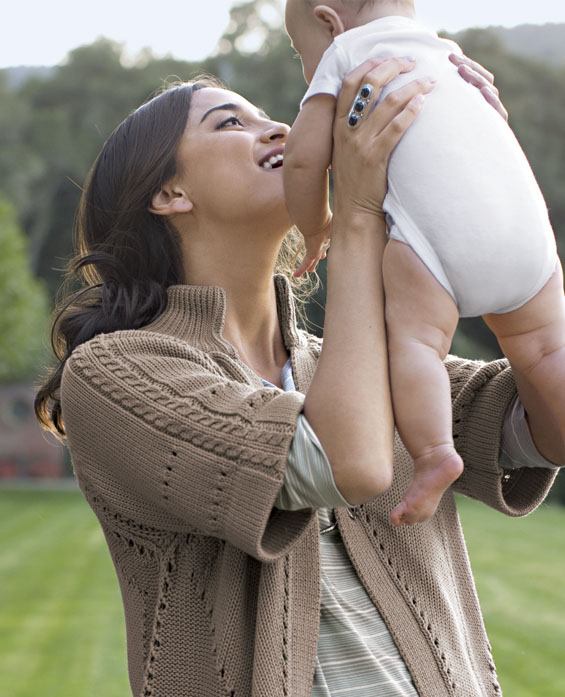 For our recent Vosges/Tea Sweepstakes we asked the question "What do you love about being a mom?". Although an answer wasn't required to enter the contest, over 2/3 of the participants chose to share their stories. The responses were funny, touching, and sweet and we wanted to share some of our favorites here.
I love that in my boys' eyes I am the one with the answers, they look to me to show & tell them about everything from a tiny little frog in our backyard to how to write their names! Every day is a new adventure with them & I wouldn't change that for anything. – Shannon G.
One of my very favorite things about being momma to Lucy (age 3) is that I get to raise my child in the greatest city in the world – New York.  I relish the joy that our city adventures bring us! – Ashley D.
I love watching my daughter become her own person. Seeing her figure things out, express herself, and develop her personality brings me great joy. – Wendy W.
Everything! My favorite is waking up next to my daughter on our days off and laying in bed laughing and talking. -Christina B.
I am holding my new baby, so at the moment I love everything about it. – Vilfreda C.
Feeling those tiny little arms give me a big hug, even if the hug is around my leg! – Jessica R.
I love seeing my daughter become the clever, level-headed little comedian I recognized the moment the doctor laid her on my chest. – Karen S.
I love the way my kids have reminded me what is so wonderful about life. It's not just a walk to the grocery store; it's a treasure hunt. It's not just popping in a DVD; it's hosting a full-fledged movie night. It's not just baking a cake to satiate a sweet tooth; it suddenly becomes the best un-birthday cake ever made! – Yen R.
The moments when my little guy puts his head down on my shoulder and snuggles into me. – Candace B.
The chance to raise socially aware children who are not just focused on themselves but give back to help their neighbors and community. – Faith K.
On a daily basis my view of the world, how it works, and what words we use to explain it are questioned by the comments or observations my children make. – Heather C.
It is the most challenging thing I have done.  I have traveled the world, rafted many rivers and being a mom is much harder and rewarding then all those things.  But I can't wait to show my girls the world and teach them how to kayak and all the other adventures out there. – Tracy D.
I love the simple, everyday moments that sometimes go unnoticed or undocumented.  I love the "it's morning" shouts from down the hall, the little snuggles before bedtime, the kisses that make boo-boos all better…and so much more.  Sometimes in the hustle and bustle of life, we forget to enjoy life's simple moments!– Melissa S.
Being a mom is like having a second childhood- it's discovering the world around you with an enthusiastic partner! – Christi S.
And this one – not by a mom, but representing the Grandparents of the world:
Being a Grandpa, not a Mom, is awesome. You get to spoil the kids, watch them grow, and still get sleep at night. I wish I could put into words the desire to live longer so you might be at their College graduation, Marriage, and birth of their children. Power to Grandparents! – Mark D.