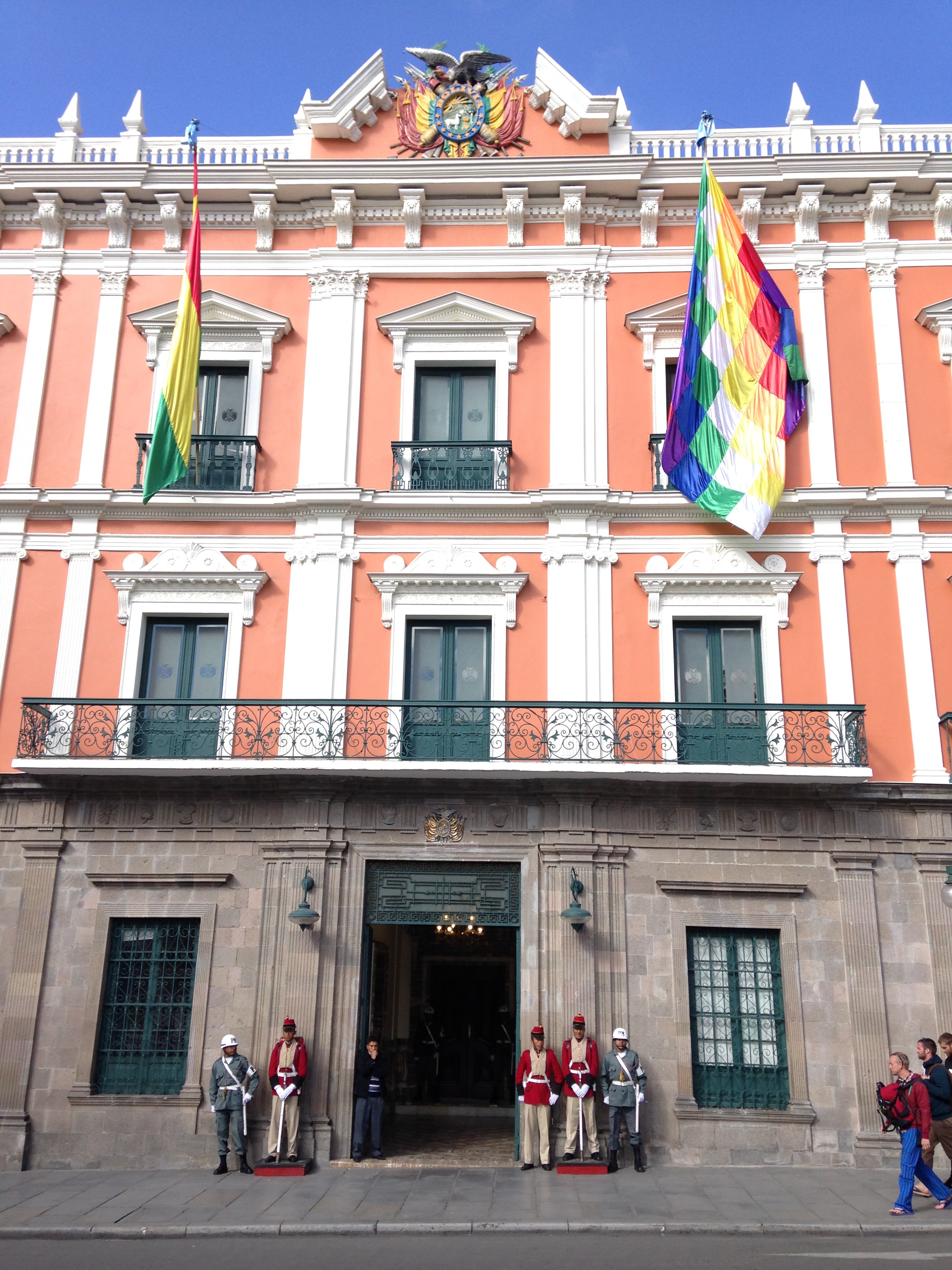 Bolivia is a country filled with deeply-rooted people from many different backgrounds and beliefs. There are over 36 different indigenous tribes that make up the population of Bolivia, indigenous meaning they are native to Bolivia, making it the highest percentage of indigenous peoples in all of South America. Most of these tribes have lived in South America for thousands of years.
Quechua and Aymara are the largest of these ethnic groups and the majority of indigenous people live in the cities of La Paz, Cochambama, Potosi, Oruro and Chuquisaca. Until recently, the official languages of Bolivia were Spanish, Quechua and Aymara but in 2009, when Bolivia adopted a national constitution, all native languages were declared official Bolivian languages. While Spanish is spoken by the majority of people, many Bolivians are bilingual. The many cultures the country have contributed to the varied diversity of art, music, handicrafts and dance.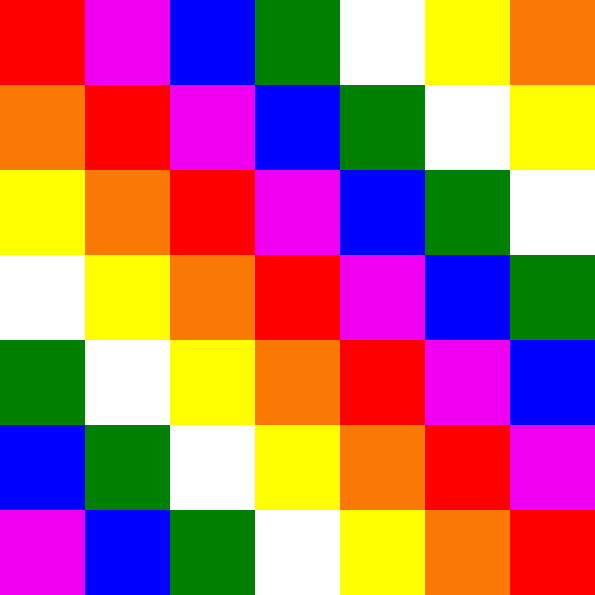 The Wiphala flag represents the native people of all the Andes. The Wiphala is a bright rainbow flag made up of a 7-by-7 square patchwork in seven colors, each representing the former regions of the Inca empire. There is also significance behind each color.
Red: The Earth and the Andean Man
Orange: Society and Culture
Yellow: Energy
White: Time
Green: Natural Resources
Blue: The Heavens
Violet: Andean Government and Self-Determination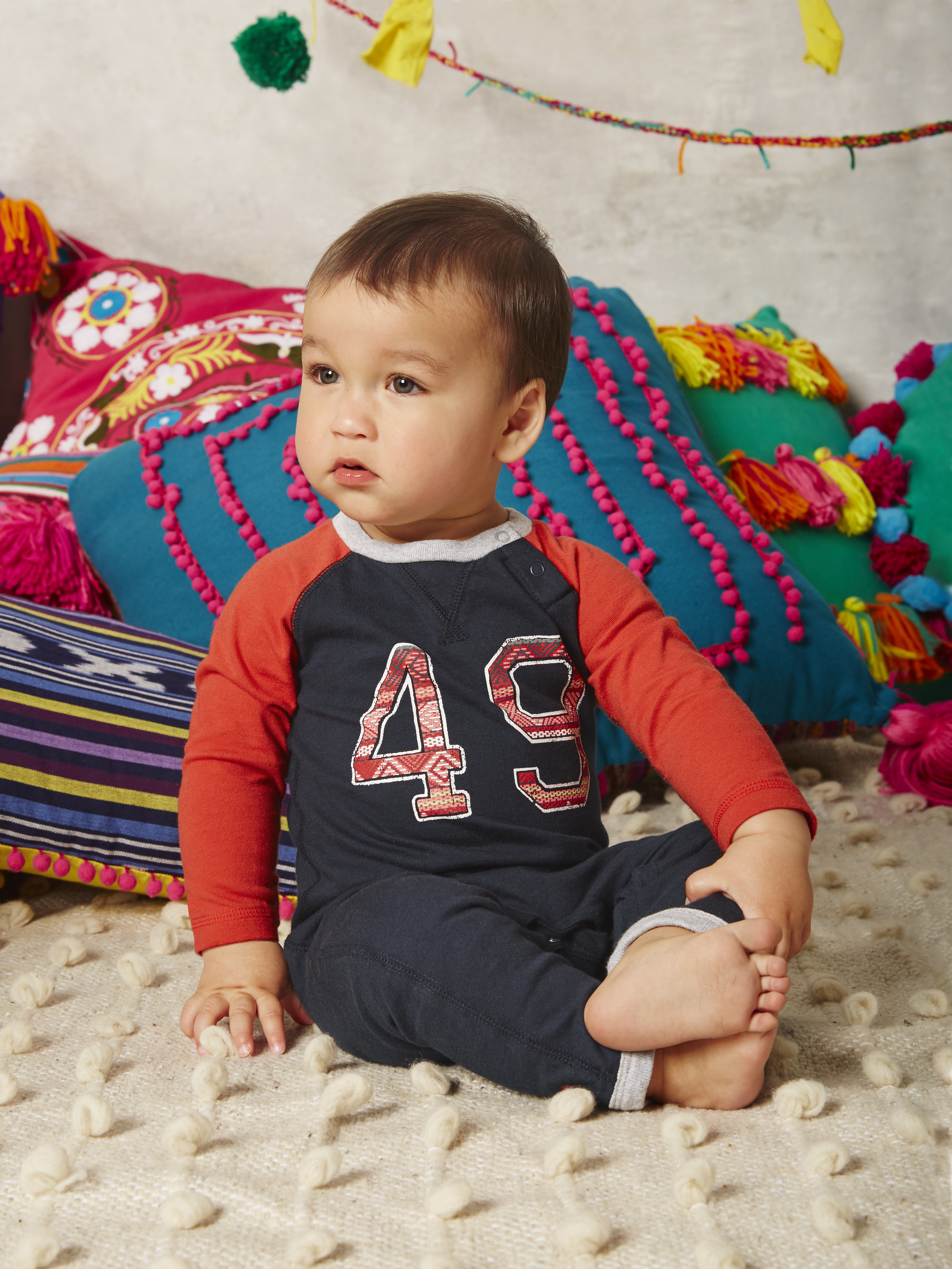 Inspired by the Wiphala flag, our baby boy Wiphala Raglan Romper and our Wiphala Sport Tunic for Girl were created. The Wiphala flag is very colorful and it would make a perfect coloring activity for your little citizens. Print out our version of the Wiphala flag, left blank for you to color in here!