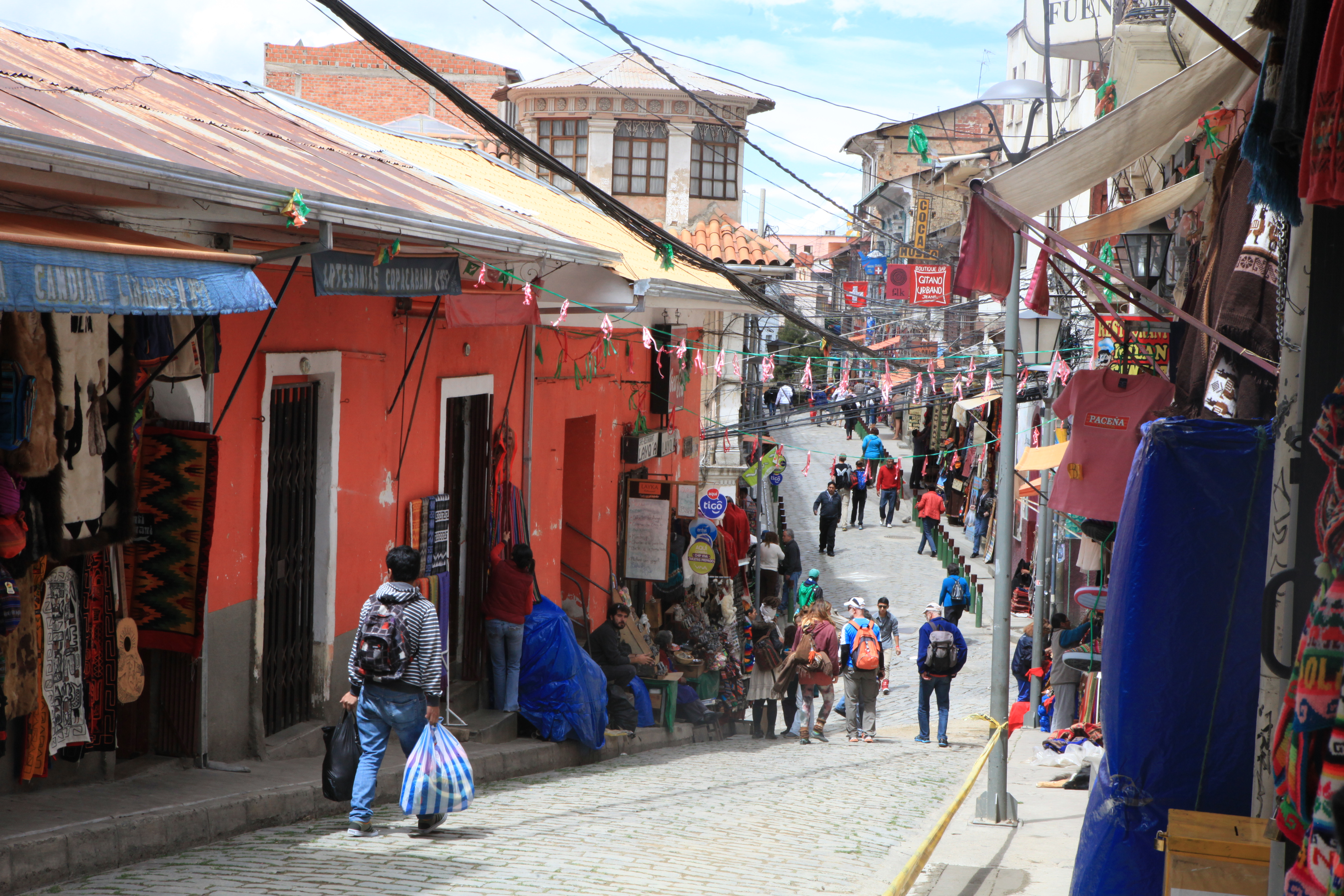 The inspiration behind our sweet baby girl prints and graphics stem directly from the street markets of La Paz, Bolivia. We were inspired most by the embroidered folk costumes sold in the mercados and worn by the locals. Each garment has extraordinary detail… embroidered flowers in every color of the rainbow with gilded finishes. We wanted to bring this uniqueness back to our collection, here you'll see how it shines through our baby girl prints. Learn more about the inspiration behind our pieces below.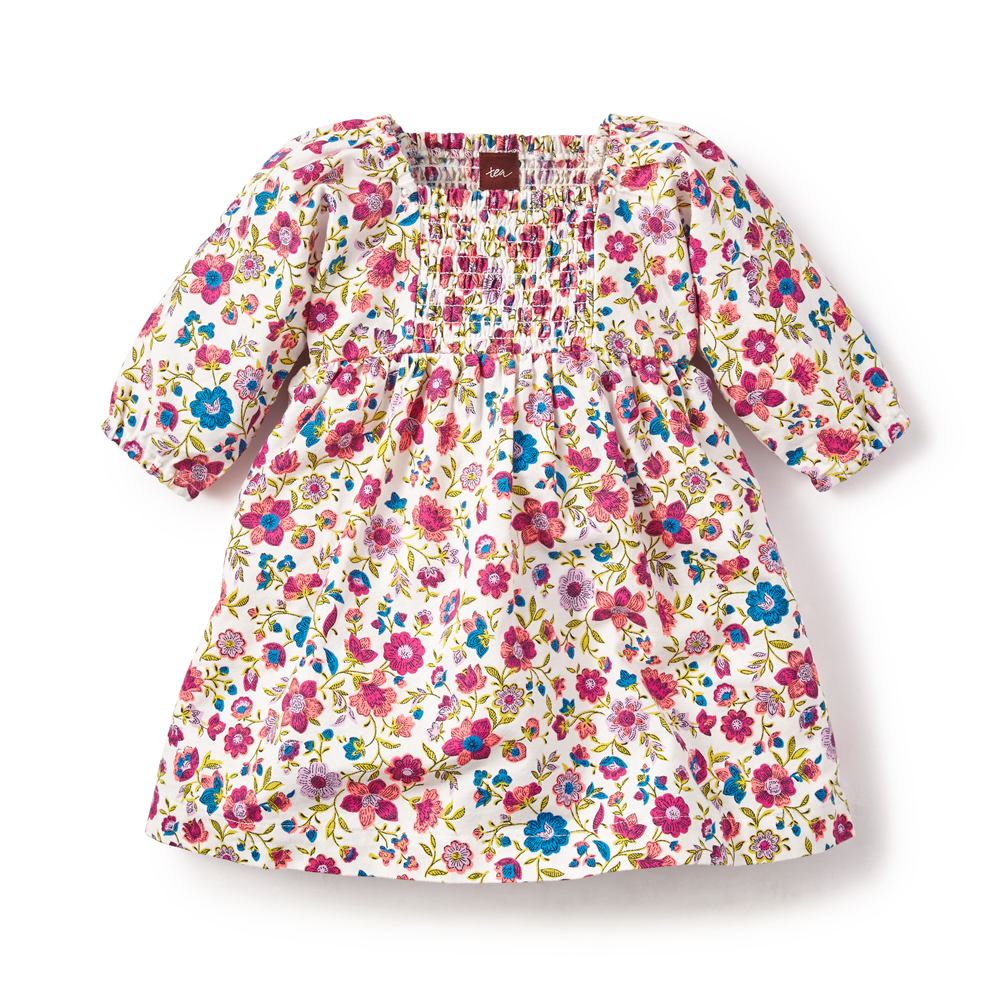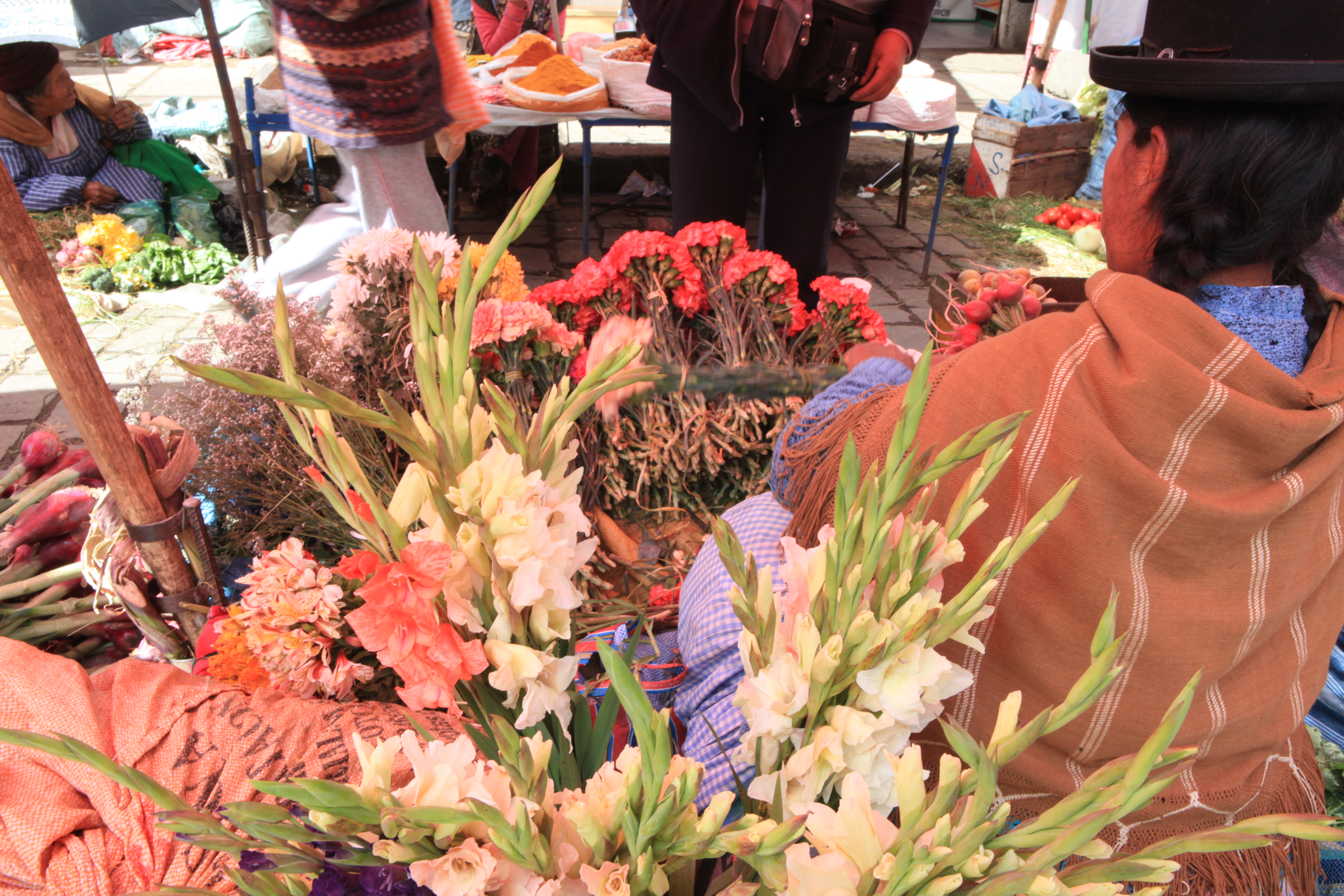 Our Mercado Rodriguez Smocked Dress features an all over ditsy floral print inspired by the Mercado Rodriguez, a huge open-air farmer's market that's held every day. Here, you can find all sorts of fruits and vegetables and some of the most beautiful fresh cut flowers you've ever seen!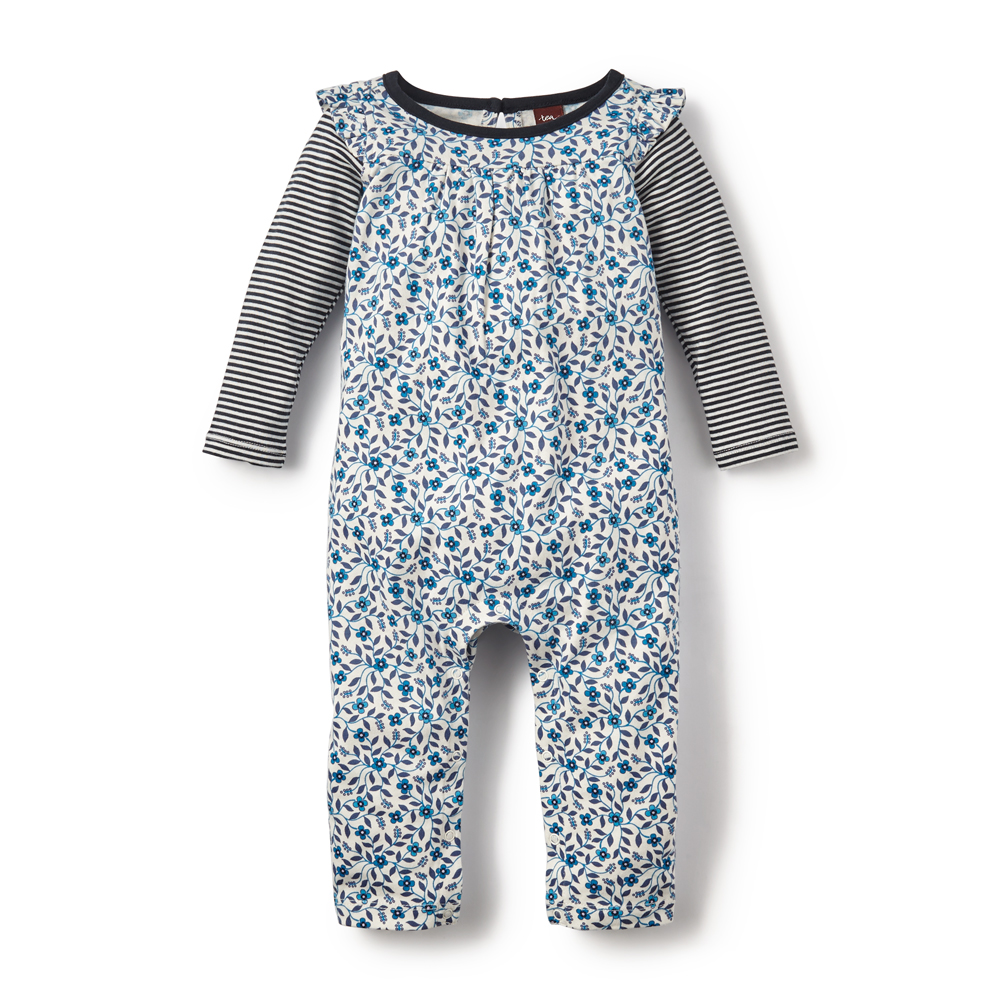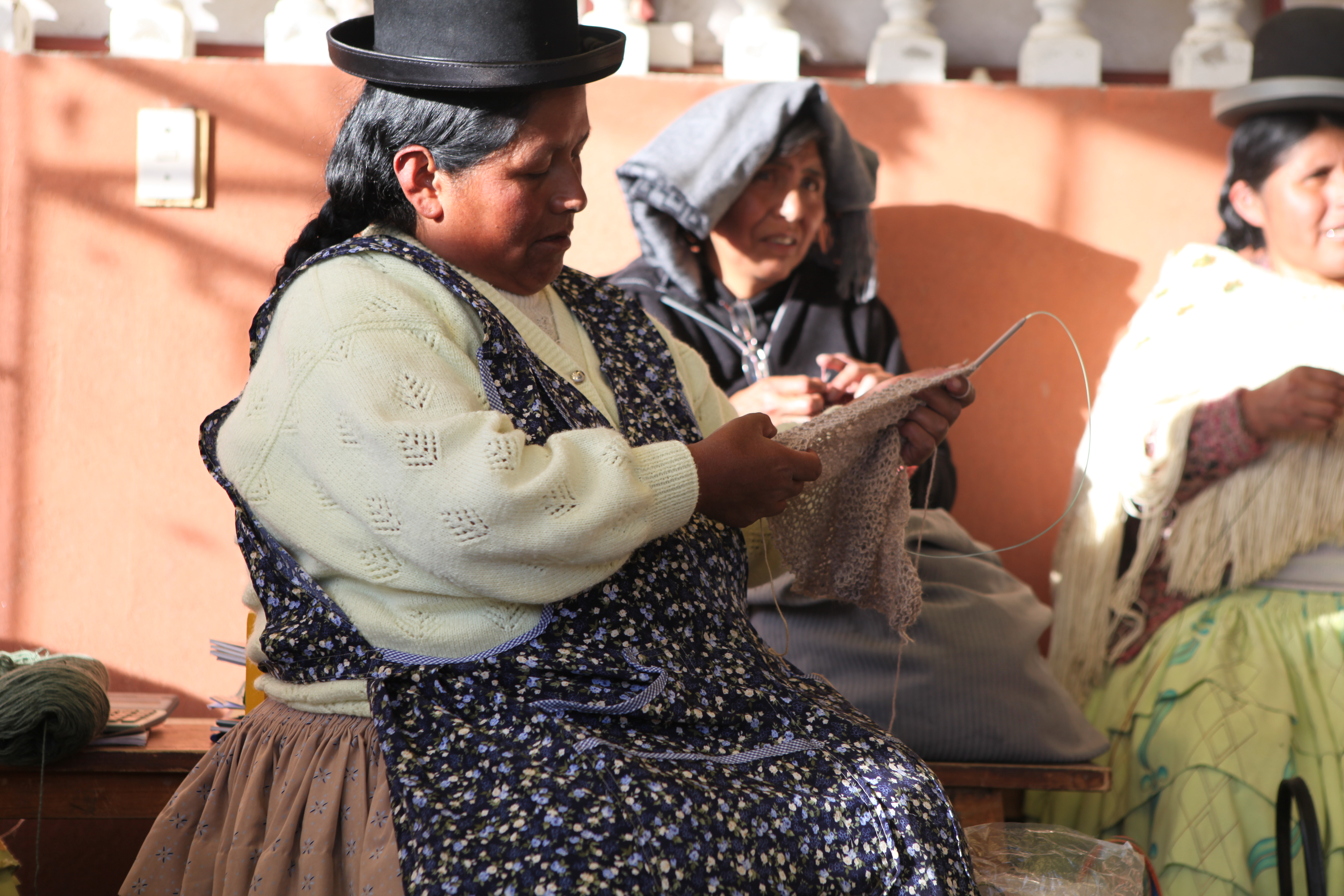 All over La Paz, we saw cholitas dressed in a myraid of smocks, cardigans and shawls. We fell in love with the floral print seen in this shot we captured of a cholitas who was a part of a craft workshop. Her outfit directly inspired the print on our Poco Azul Double Decker Romper. We like to think she would approve!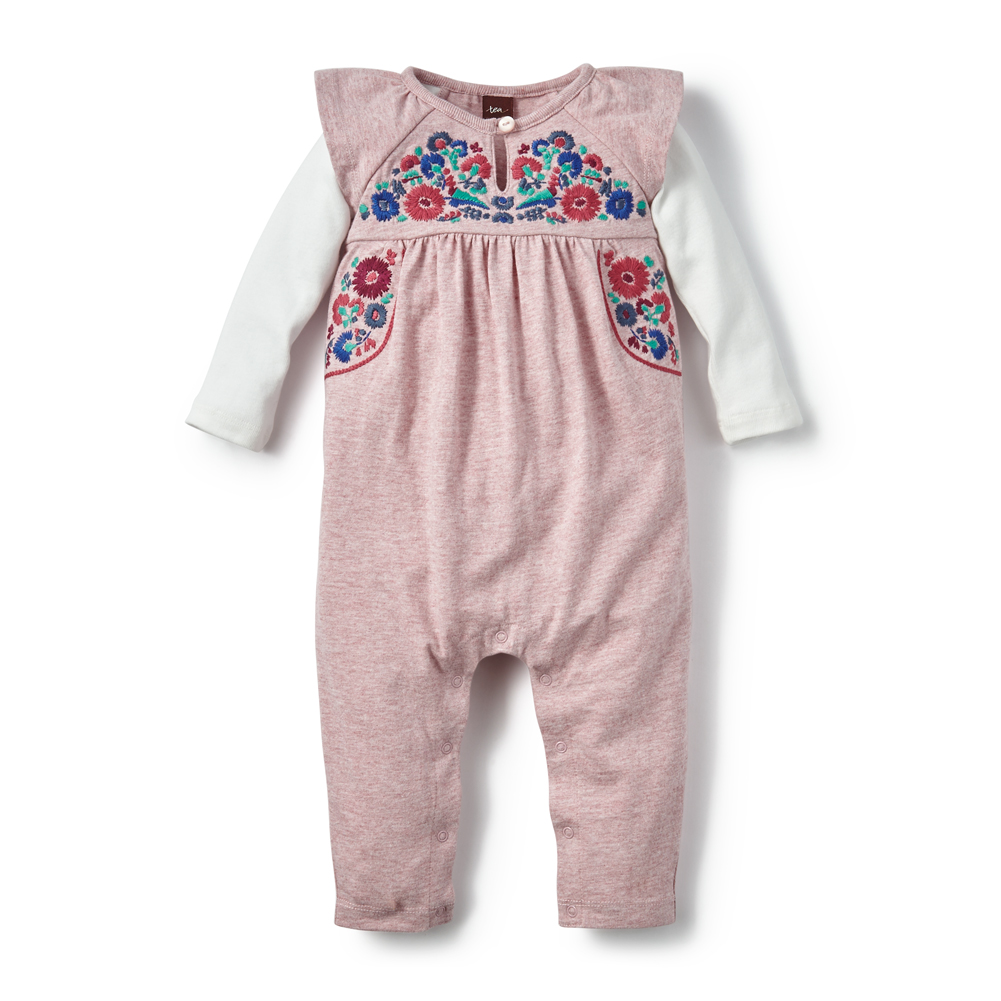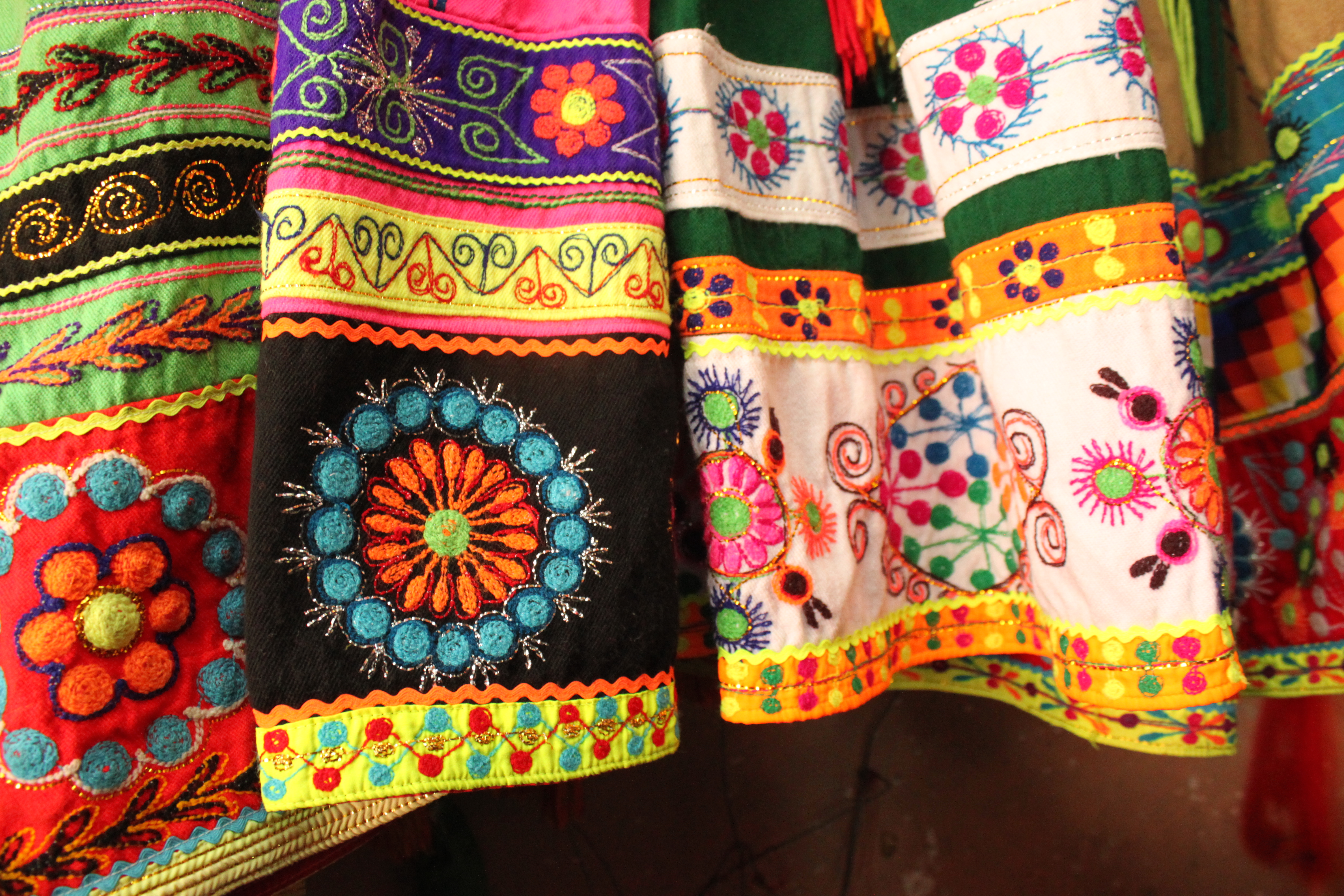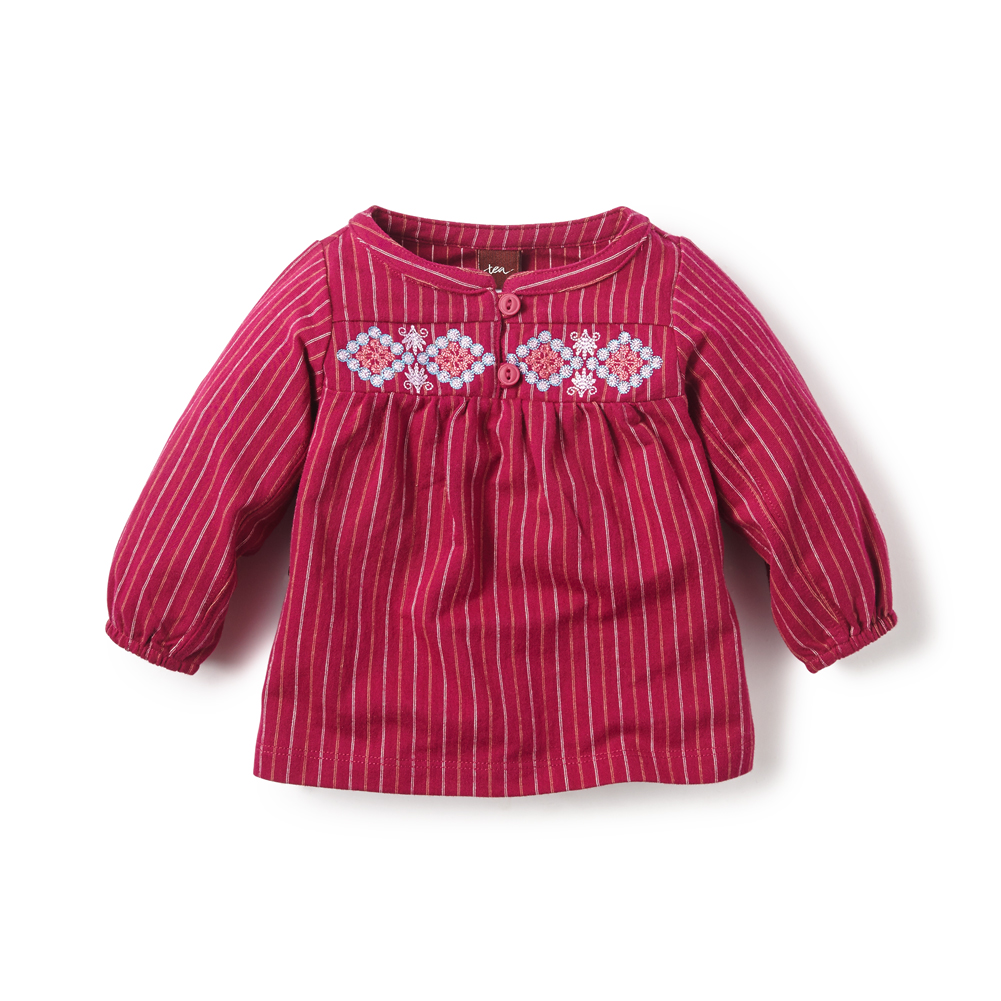 In La Paz, we fell in love with Bolivian embroidery! At the El Alto Market, we saw traditional folk costume with some of the most colorful and intricate designs we have ever seen. These costumes inspired many of our pieces like our Yarii Embroidered Romper (top) and our El Alto Peasant Top (bottom).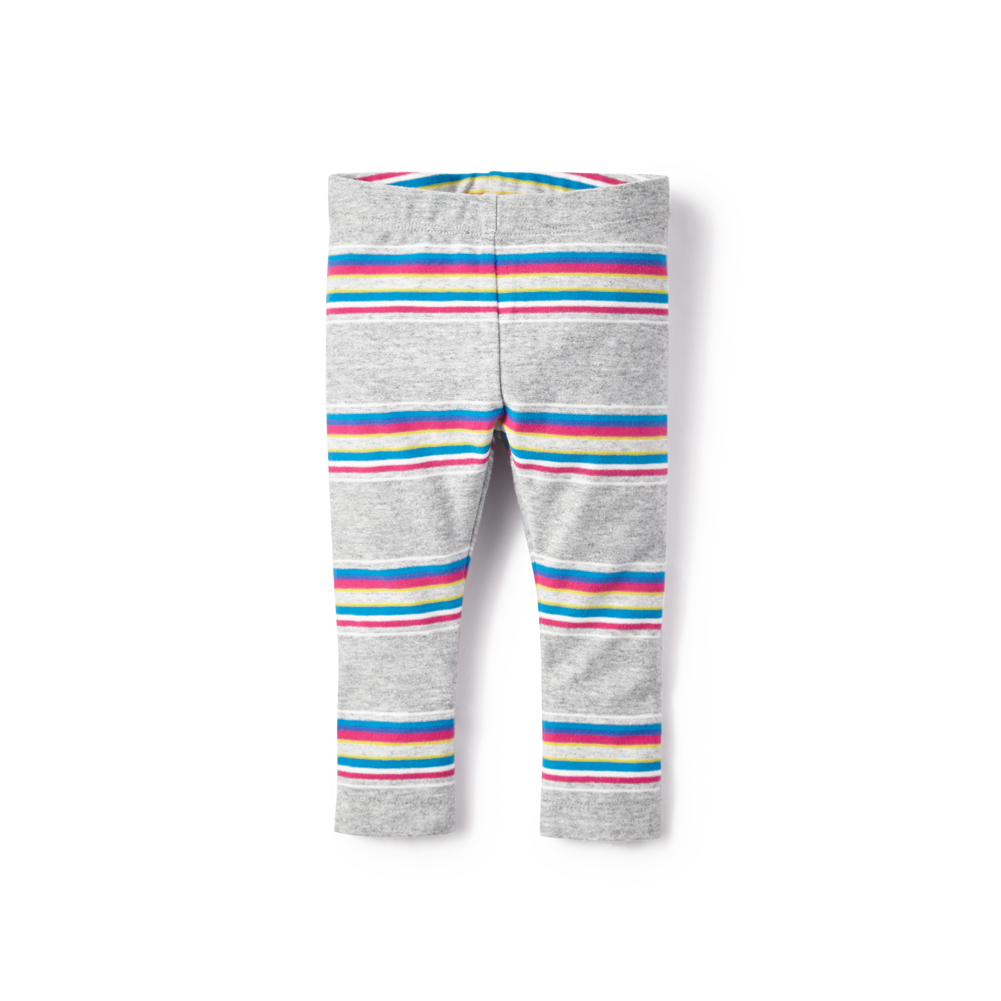 Our La Paz Baby Leggings have a fun rainbow stripe – a twist on the traditional stripe – inspired by the stacks upon stacks of Bolivian blankets we saw at many of the street markets. In La Paz, you can find any color blanket you want. Good luck deciding which to choose!
Want to learn more about the markets of La Paz? Check out our post on where to go and what to see if you are traveling to Bolivia!