Behind the Design Wednesdays: Every week Tea writes about our designers' inspiration for our current collection of clothing. For more Behind the Designs click here.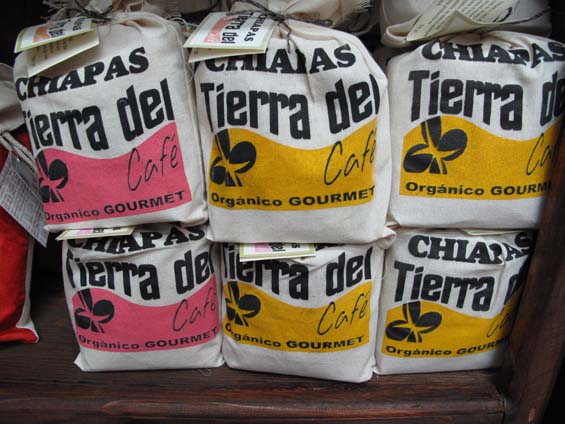 Have you ever tasted coffee from Chiapas, Mexico? Chiapas is located in the southern mountain range of Mexico, near the Pacific Ocean. Coffee beans from this region are sought after for their delicate aroma and sweet, medium-bodied taste. Mexican farmers have been growing coffee beans for generations with limited technology, and due to the mountainous environment most coffee fields are small – between 2 and 4 acres large.

When visiting this region of Mexico our designers were bombarded with different brands of Chiapas coffee, each owned by a separate family company. Each bag had its own typeface and personality, some referencing vintage coffee bag aesthetics, while others were more bright and modern. Inspired by the graphics, our designers created our Jaguares de Chiapas Tee. Constructed out of our favorite slub cotton, this shirt references a rich agricultural history, and is perfect for playing sports and exploring!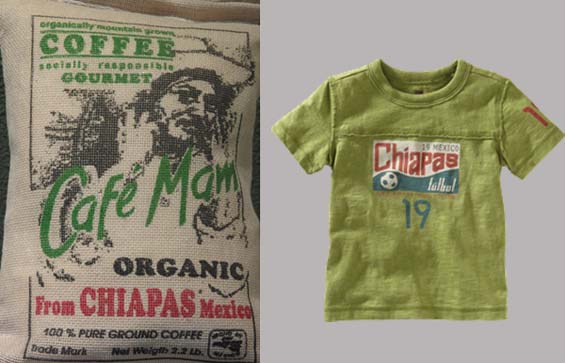 "Jaguares de Chiapas" is a professional soccer club from the Chiapas region. And why number 19? Chiapas is Mexico's 19th state.