Christian Cota is a Mexican fashion designer and up and coming star in the fashion world. Born in Mexico City, Cota studied painting in Paris, before moving to New York to study fashion at Parsons.
Cota's aesthetic often references nature, and many are calling his Fall 2011 line  "haute hiking". Inspired by seventies rock climbers, Alpine ski trips, and traditional Tibetan garb, Cota's recent collection is constructed of earthy tones, thick furs, and loosely draped linens. About his new line, Cota tells a story: "A couple years ago I went to Mount Etna in Sicily. The temperature is so extreme at the top of the volcano and there's a real spiritual aspect to dressing".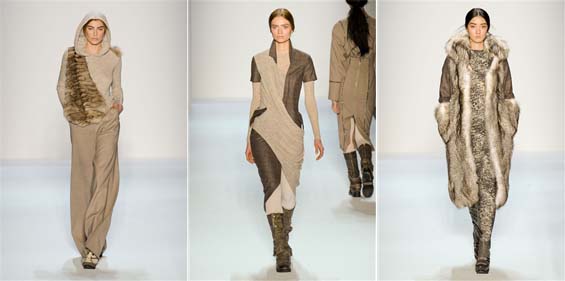 To contrast with his earthy colors and to complement his spiritual Himalayan theme, Costa also introduced bright reds into his latest collection: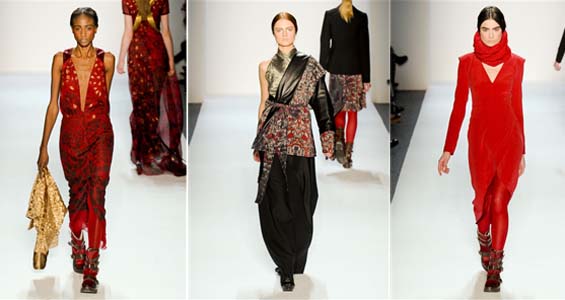 To see more of his collection, check out Christian Cota's website.