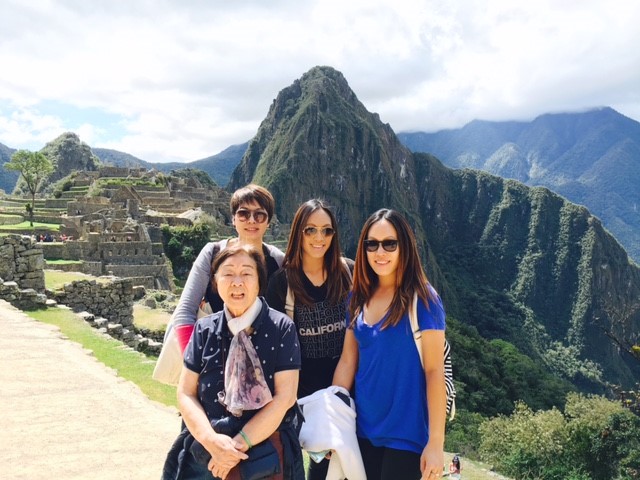 To help everyone at Tea "go there," we make a yearly contribution to each employee for international travel and exploration. Upon their return, our Tea travelers write a blog post to share their adventures with all of us (and the world)! Diana, Tea's Director of Production & Sourcing, extended her work travel to become a personal vacation in Peru. Here she shares stories of a trip that will forever live in their hearts.
Travelling to Peru (specifically Machu Picchu) has been on my bucket list, and I've done it!  I had the opportunity to visit production factories in Lima on behalf of Tea, and extend it to a family vacation.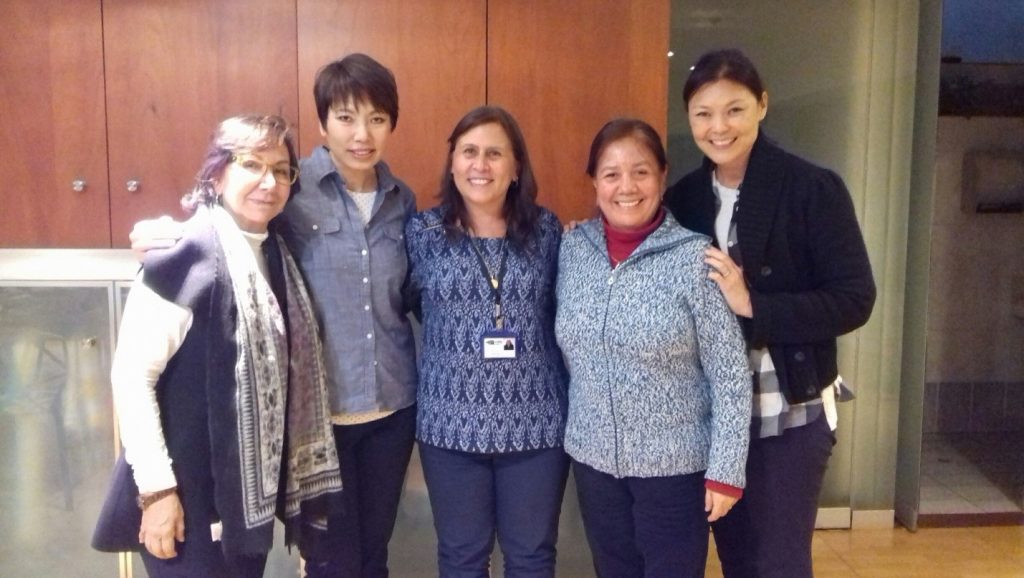 Lima:  I spent 2 days with our agent, ASA and visited key factory Topi Top. It was eye-opening.  The factory produced everything vertically; from spinning/knitting fabrics to production sewing to printing and embellishing of graphics to packaging to washing.  It even has its own restaurant for their executives & clients; Tina and I ate lunch at their restaurant both days.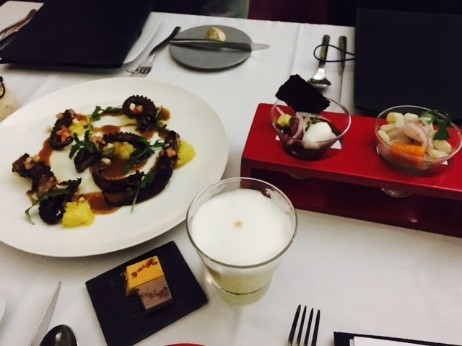 One of my favorite parts of the trip was enjoying the gastronomy in Lima.  If you ever find yourself in Lima, you have to try one of these restaurants.
Cusco – Sacred Valley & Machu Picchu:  Ingenious agricultural sites and stunning landscape.
On the way to Machu Picchu, we spent 2 days in the Sacred Valley.  The fertile land and perfect climate makes Sacred Valley the best region to produce crops: grains, peaches, avocados, corn and potatoes.  There are over 3,000 types of potatoes grown in Peru.  Back in Inca times, indigenous tribes experimented and tested different crops at the Moray agricultural terraces.
At Maras, the salty water from natural underground streams, flow down into hundreds of terraced ponds.  Still to this day, the community harvests salt from these ponds.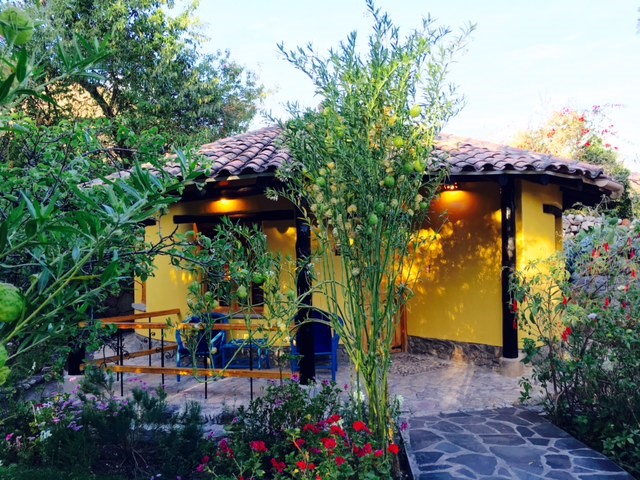 Where to stay:  Sol Y Luna Lodge & Spa in Urubamba
Their philosophy of respecting our natural environment and living in harmony with the local culture shown in every aspect of their surroundings.
Of course the highlight of our trip was Machu Picchu.  We took a 1-1/2 hour train ride from Ollantaytambo to Machu Picchu station.  Our guide picked us up from the station and led us to board a bus up to the entrance of the Machu Picchu citadel.  This Inca city was discovered by Hiram Bingham in 1911 and is located almost 8,000 feet above sea level nestled among the Andes Mountains.  It's like a city in the sky!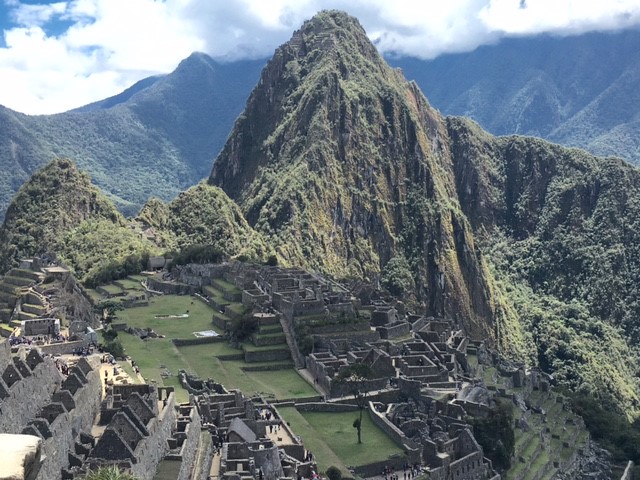 There are over 200 buildings made out of stone and mud.  Giant stones were transported from nearby mountains to build the Temple of the Sun for worship.  There are many other sites in the citadel that you can spend hours exploring.  The hike up to the mountain is very strenuous, be prepared to spend at least 4 hours for the entire hike.  We climbed up to the halfway point lookout, and the view was amazing!