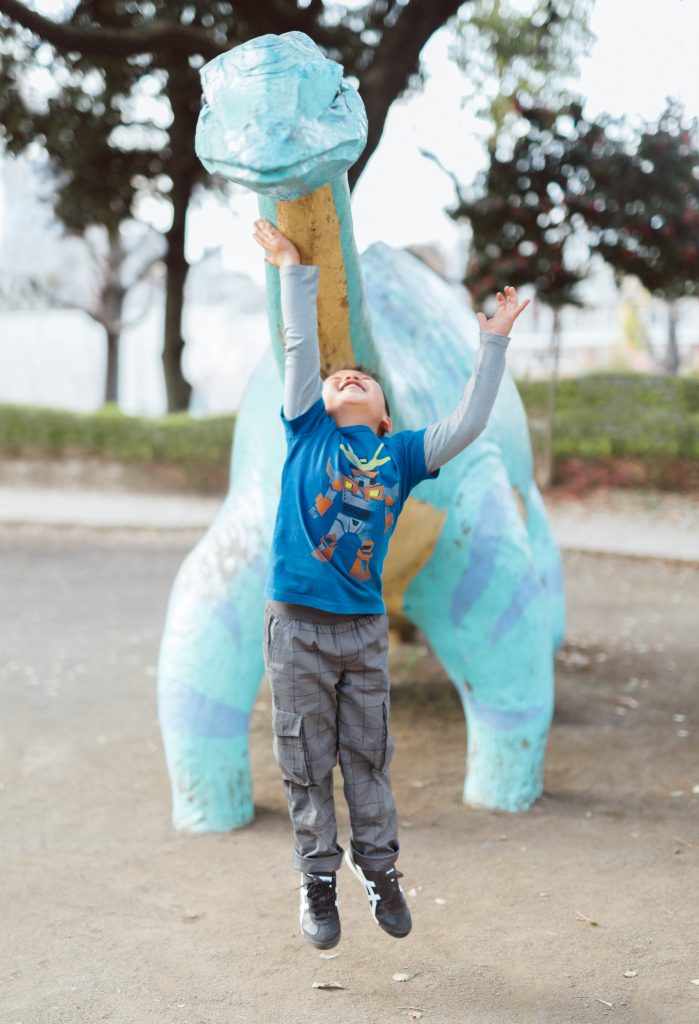 In Japan, we found that playgrounds come in all shapes and sizes: octopus slides, giant robots and (our favorite) nearly-life sized dinosaurs. Follow along as we share a few of our favorites!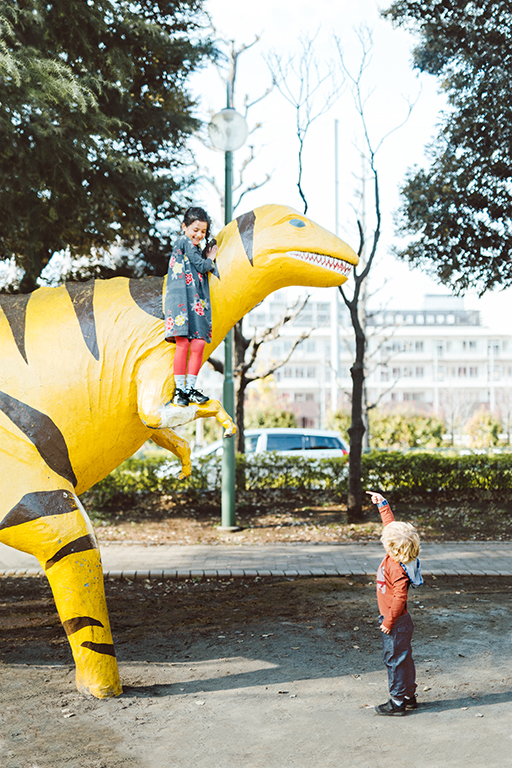 Dinosaur Park Shinagawa (Kodomo no Mori Koen) is filled with 8 colorful dinosaurs; a bright T.rex, a large Hadrosaurid, a Stegosaurus, a Brachiosaurus and a Dimetrodon. We took our new friends to the park for our photoshoot and captured the afternoon. This is the perfect spot for your dino-loving little citizens!
Address: 3-10-3 KitaShinagawa, Shinagawa-ku, Tokyo, Japan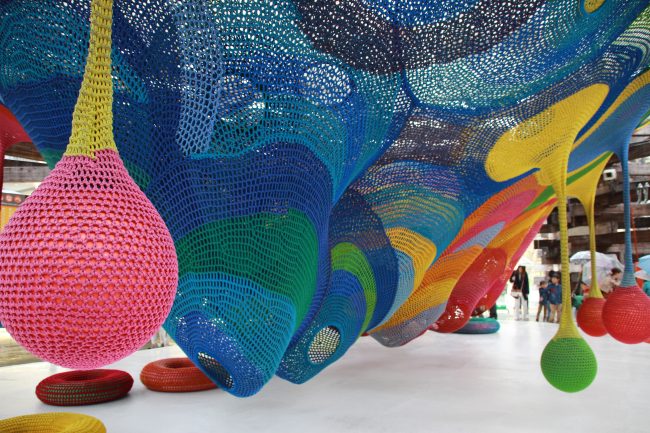 The Hakone Open Air Museum is an amazing space that features a crocheted playground by artist Toshiko Horiuchi MacAdam. Your little ones can explore the nest-like creations and swing guilt-free on suspended crocheted balls. It is a must-see if you are traveling with kids in Japan. While this is just a portion of the museum, you'll be happy to know the rest of the museum is kid-friendly too!
Address: 250-0493 Kanagawa Prefecture, Ashigarashimo District, Japan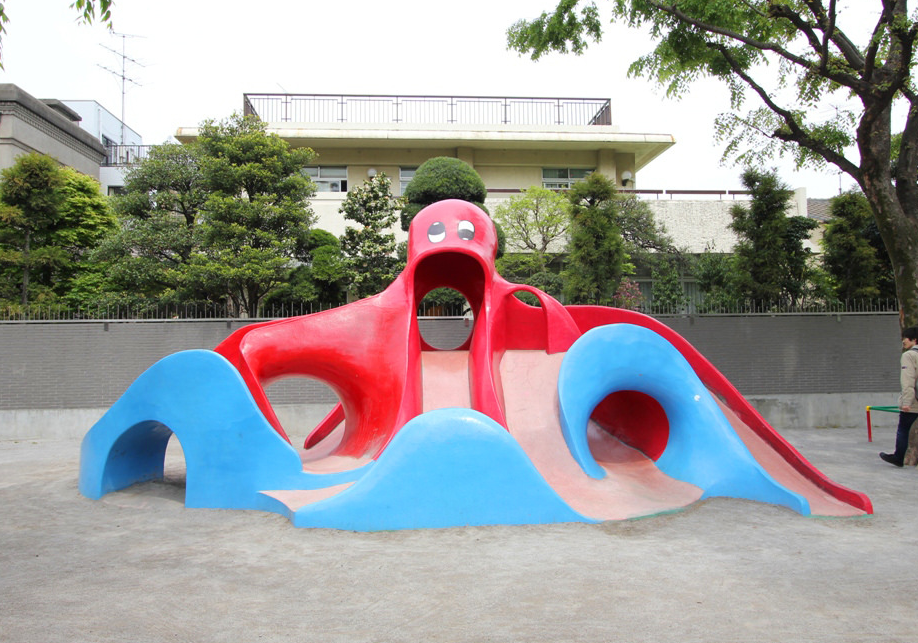 There seem to be octopus play structures in many parks throughout Japan. In the 1960's a Japanese company called Maeda Outdoor Art Company, created a playstructure shaped like a mountain. At the request of the park officials, the company added a head to make it look like an octopus. Maeda created over 100 octopus sculptures throughout Japan and many are still intact. Check out the one in Kitashikahama Park.
Address: 3-chome 26, Adachi-ku, Tokyo Shikahama, Japan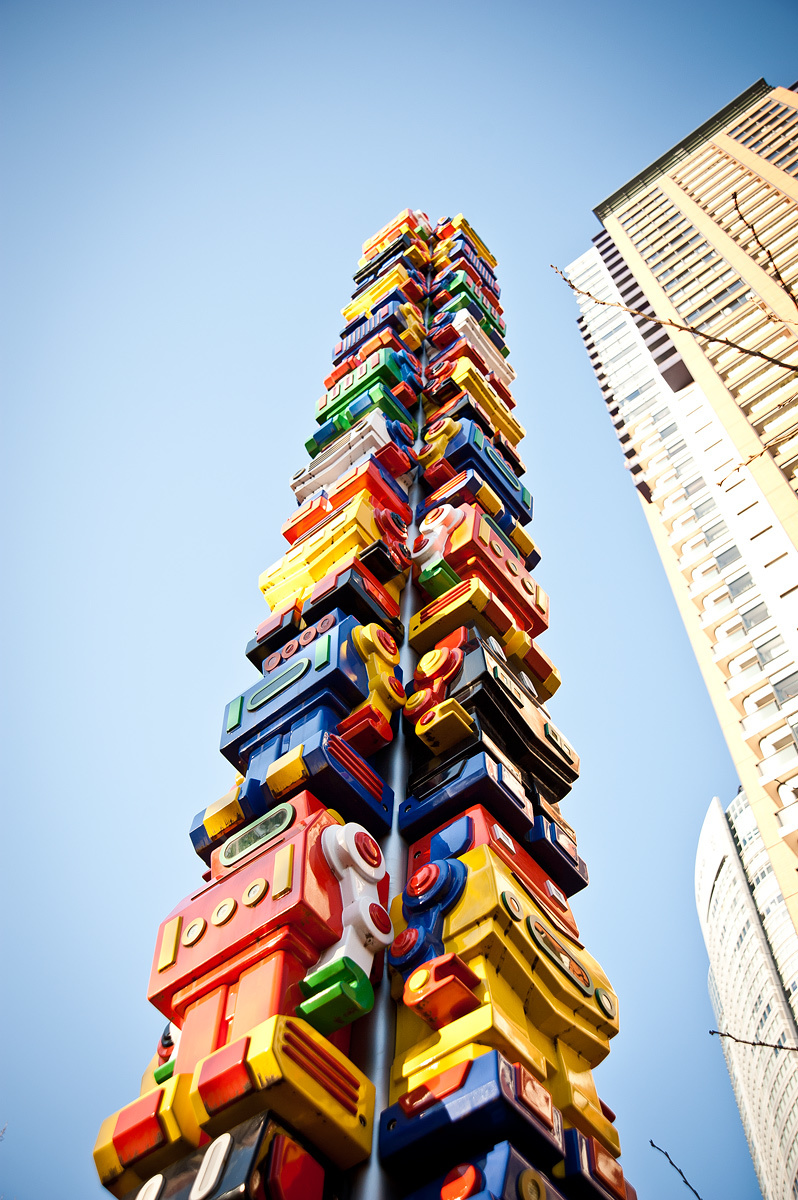 Sakurazaka Park (better known as Robot Park) is a small, well-designed park with plenty of plastic slides, climbing stairs, swings and the main selling point… robots! You can't miss it, but make sure you check out the giant robot totem pole.
Address: 6-16-46 Roppongi, Minato-ku, Japan
Do you have a favorite park in Japan? Share it in a comment below!