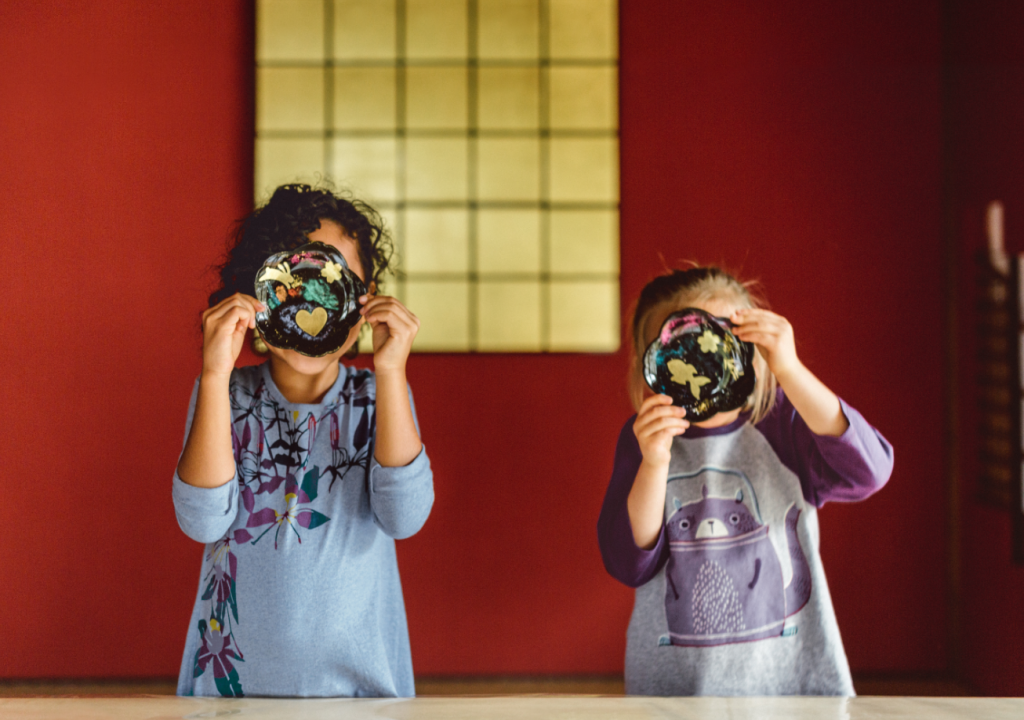 The Japanese city of Kanazawa is known for it's production of gold leaf and use of it in many traditional and modern handicrafts. Artisans and craftsmen throughout Kanazawa have practiced gold leafing for hundreds of years. We saw many artifacts throughout museums and adorning ancient temples and buildings in this magical city. Gold leaf is also extremely popular in crafting and housewares today, throughout the world. You can even see a hint of gold on the logo of our holiday catalog front cover.  When we traveled to Japan to shoot our holiday catalog, we took our new friends Tenley and Saju, to try their hand at gold leafing. Learn how you can do it too, right at home!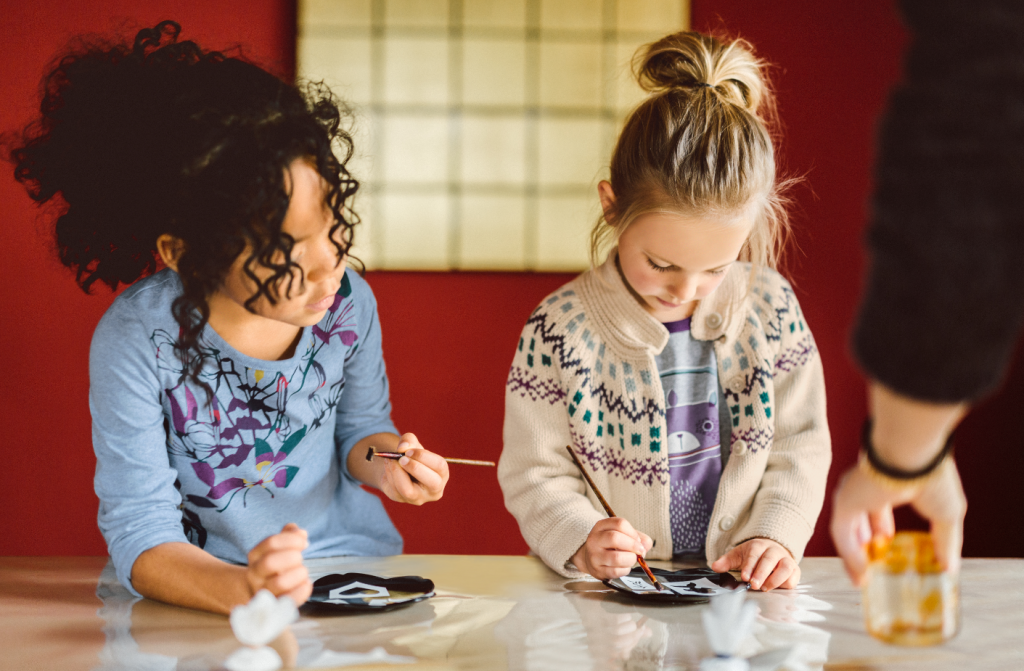 WHAT YOU'LL NEED
Gold foil kit (we found this one on Amazon)
Surface to place the gold leaf (plate, picture frame, box, a card, canvas bag… you name it!)
Glue
Paintbrushes
DIRECTIONS
Choose your surface. Decide what you want to place your gold leaf on. In Japan, we used small round plates, but you can do it on a frame, a canvas, a tray… you name it.
If your surface is porous, you'll need to add a sealant or undercoat to seal it up.
Next you will add the adhesive to your surface, using a paint brush. You can place it anywhere you plan on placing the gold leaf. Because the gold leaf is so thin, you'll want to make sure the adhesive is applied in a nice, smooth lines as the foil will show any bumps once applied.
Let the adhesive dry until it is slightly tacky, but no longer wet.
Now, you can apply your gold leaf! Ours came pre-cut in these cool shapes, but you can apply yours any way you'd like.
Finish it off with a layer of sealer to make sure it stays intact on your surface.
Have you ever tried gold leafing? Share your stories with us!