Our first  Foreign Correspondent is here! Bijal Shah, her husband, and her two daughters spent ten days traveling around France this summer. We outfitted them with a suitcase full of Tea before they left, asking them to share their adventures with us upon their return. Below is Part 1 of their adventure. Stay tuned for the rest of their story this week!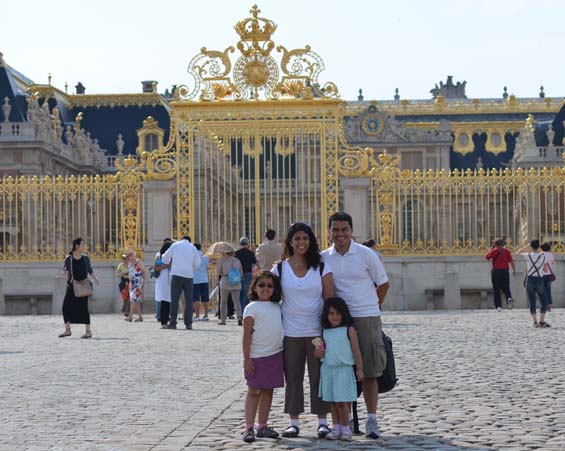 Our family vacation to France  was full of so many incredible experiences which left our daughters, ages 7 and 4 wanting to come back one day and experience it all again.  This week I will re-live our journey our taste buds experienced.
On our first day in Paris we came across a gelato shop on our walk back from the Eiffel tower. After a long wait and using the minimal French my husband knew, we finally sat down with our refreshing gelato. The strawberry and cantaloupe sorbets tasted just like fresh ice-cold fruit that was picked at the peak of ripeness!  The wonderfully cold gelato was a truly delicious and much needed reprieve in the hot Paris afternoon.
After a few days in Paris, we took the train to Aix-en-Provence, a small town in the south of France As a promise to the girls, we woke up early and headed to an outdoor farmer's market with stalls of produce, meats, cheeses. The first things we bought were a bag of  beautiful dark cherries and a basket of strawberries.  The cherries were the sweetest we had ever tasted.  We couldn't help but exclaim "wow" after the first bite of a fresh cherry.  While walking back to the apartment, we nearly devoured all the strawberries.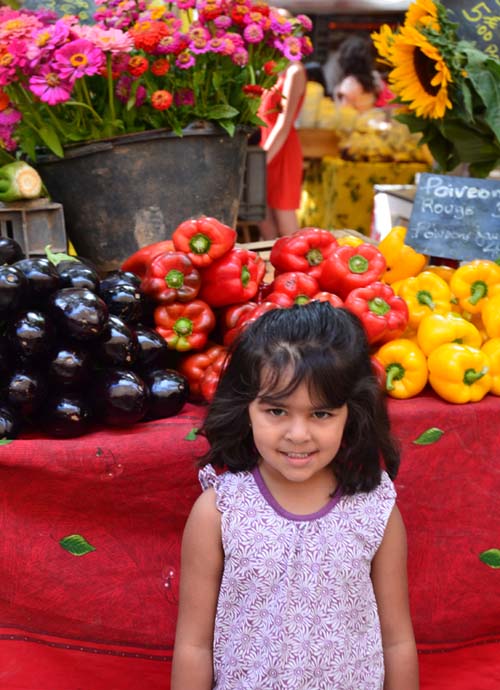 Each morning in the apartment we would have breakfast consisting of fresh fruit and warm croissants.  Directly next door to the apartment building was a family owned Boulangerie (bakery). Every morning my husband would run downstairs and buy some hot croissants and deliver them for breakfast.  We would sit on our rooftop terrace, eating our warm, melt-in-your-mouth croissants, juicy sweet fruits and enjoy the view of the orange tiled rooftops, church steeples and Mount St. Victoire in the background.  The food in Paris was fun for the girls, as was the experience of sitting in the outdoor cafés, but the farm fresh foods in Provence are the ones that still get their taste buds tingling.