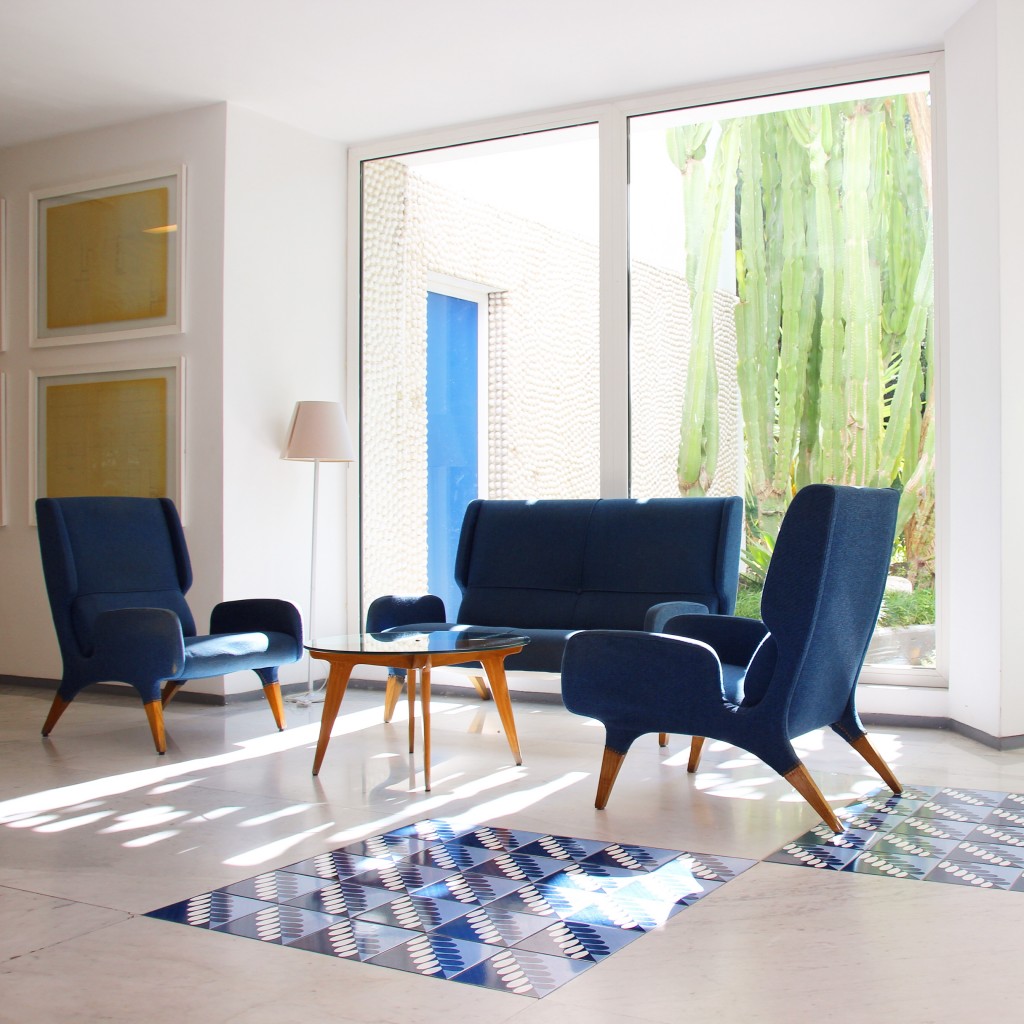 Museums, markets, city centers, parks… These are all places you might find Tea designers out and about snapping photos and taking notes for our collections. Another place you may find them? In the lobby of their hotel. To make the most of each trip, we search high and low to find interesting places to stay. From boutique hotels outside of Jaipur to eclectic Airbnbs in Berlin, we make an effort to stay in places that are unique to that specific destination.
None of the places we've stayed have inspired us quite like the Parco dei Principi Hotel in Sorrento, Italy. From the tiles seen throughout the hotel to the clean lines of the mid-century furniture in our rooms—we just couldn't get enough. Here's an inside look at the hotel that inspired dozens of the styles in our summer collection.
Located on a cliff overlooking the Gulf of Naples, the Hotel dei Parco Principi is set amidst a tropical garden featuring dozens of species of rare and exotic palms. The hotel was designed by iconic Italian architect and furniture designer, Giovanni "Gio" Ponti in the early 1960s. Ponti designed the modern 96-room hotel atop the ruins of a 19th century English Gothic castle.  Throughout the hotel and each of its 96 rooms, you'll see Ponti's original furnishings, all clad in their original upholstery. The blue and white color scheme is the perfect ode to the Amalfi Coast; each surface a different shade of blue resembling the ocean it overlooks. Words can describe the hotel's splendor, but only pictures (or a visit!) will do it justice.
As soon as you walk into the lobby, you're swept into Gio Ponti's world. Thousands of ceramic pebbles are set into the walls, adding an almost unbelievable level of workmanship and craft to the interior.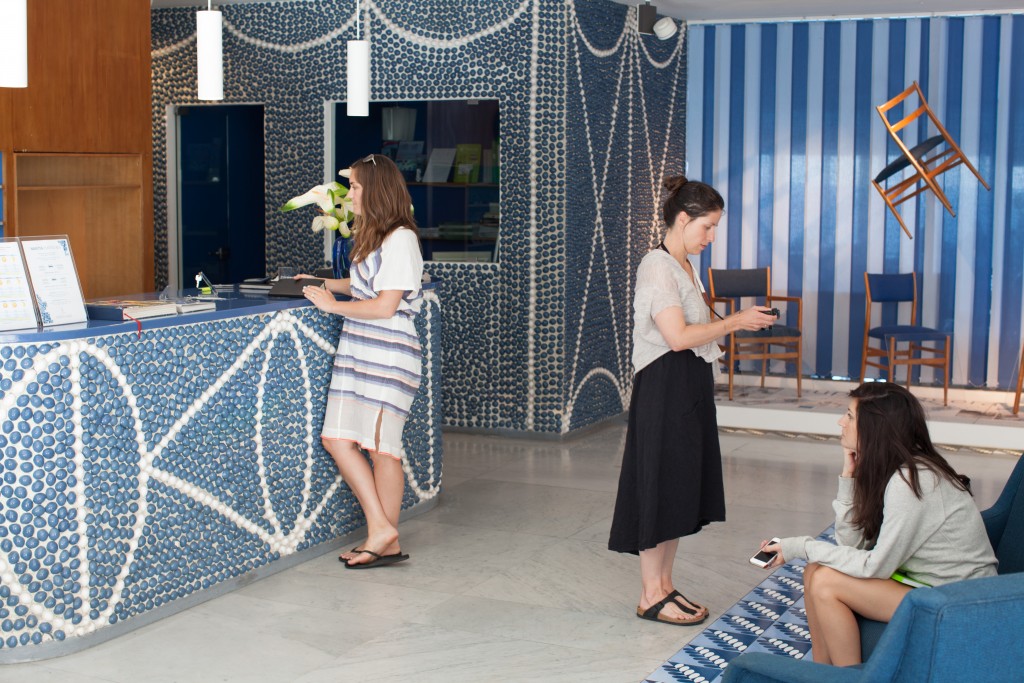 The hotel's most distinctive features are the 30 custom tile patterns, which were executed by a local Salerno producer, Ceramica D'Agostino.
Design geek or not, if you're in Sorrento, pay this hotel a visit. Parco dei Principi transports you to a regal Amalfi life that sits somewhere between 1960 and 2016. "The most resistant element is not wood, is not stone, is not steel, is not glass. The most resistant element in building is art. Let's make something very beautiful." – Gio Ponti