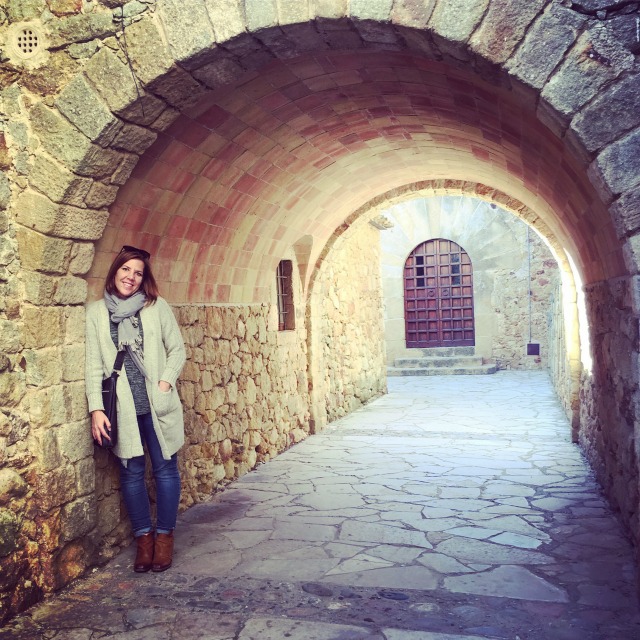 We're kicking off  a series of guest posts written by the wonderful Andrea Fellman of Wanderlust Living. Andrea's set out to interview global moms + dads who are very "Tea" – they look for adventure in their lives and strive to make the foreign familiar for their families through travel and curiosity! A long time Tea partner and a woman who truly embodies the Tea spirit, we're thrilled to have Andrea as a foreign correspondent (she lives in Barcelona!). To start the series, we'd like to introduce you to Andrea through an interview of Andrea herself. Read on to get to know her and make sure you check back to meet all of the amazing families each month. 
Hello! My name is Andrea Fellman and I am very excited to be here at the Tea Studio Blog as a special foreign correspondent to introduce you to a new series featuring Global Moms and Dads.
What makes a Global Mom or Dad?
Well the way I see it, global moms and dads are not just about where they live or how much they travel but how they bring the world into their home and everyday life. Tea Collection calls this "making the foreign familiar" and it is something that I think is very important when raising children by opening them up to a variety of cultures, places, traditions, and experiences to have a better understanding of the world. Oh, and it should be fun too!
I am featuring parents that are showing their children the world by actively engaging in it as often as they can. Parents that take time to honor the little things around them but are not afraid to set off on big adventures and seek unique experiences both at home and around the globe. My hope is that you may feel inspired by them, learn something new or simply enjoy hearing about how other parents are teaching their children to be globally minded.
To kick things off, I thought I would answer some of my own questions first. Here is just a sample of what to expect!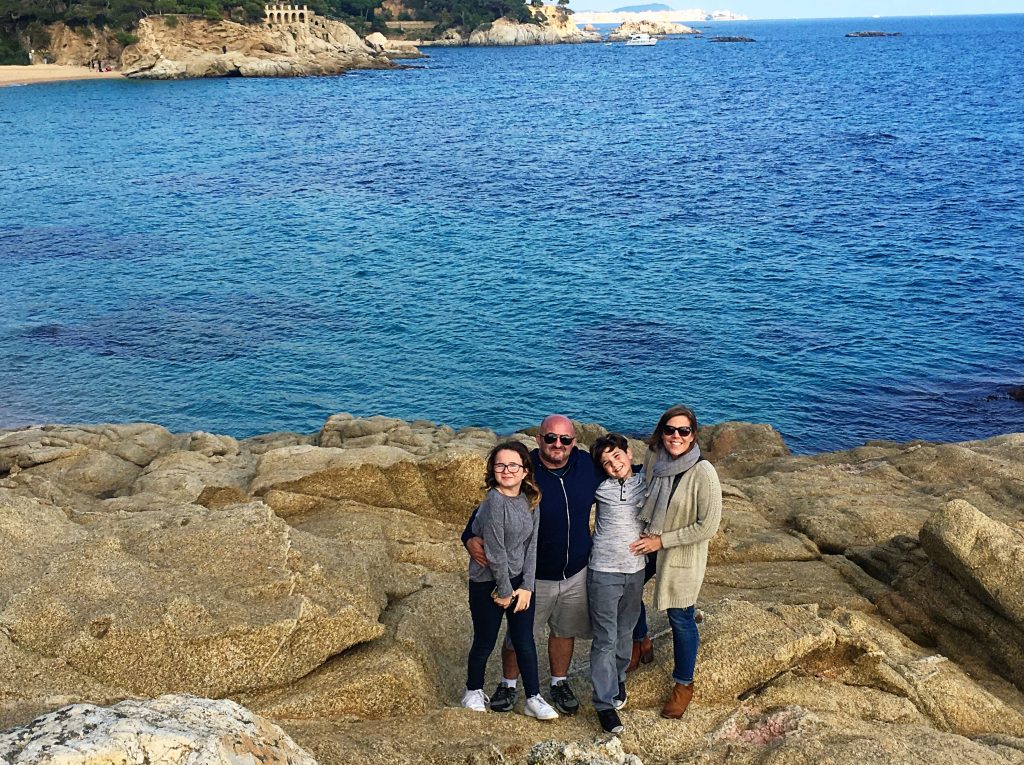 Global Mom Profile
Originally From: Minneapolis, Minnesota, USA
Currently Living: Barcelona, Spain
Children: McKenna age 12, currently teaching me how to use Snapchat while rolling her eyes and laughing at me. Hudson age 10, a boy that cannot seem to pick up his socks, ever.

What makes me ridiculously excited?
Beautiful floor tiles, an excellent cappuccino and gorgeously designed cafes. Combine all three of those and I'm in heaven.
Getting to Know Andrea….

What was your most memorable family vacation, trip or adventure? Could be a small local trip to a huge excursion. What made it so special?
My most memorable adventure was taking our kids to Guatemala for Christmas. This trip was so unique and magical. We stayed in a historic convent that was converted into a hotel in Antigua.  We had the most gorgeous Christmas Eve dinner of my life, it literally brought tears to my eyes. I had my entire world sitting around the table and I felt as though we were in our own little protected bubble and it was as if time stood still. We spent Christmas morning outside our room soaking in the hot tub while the kids kept jumping in the cold pool then screaming and running back into the hot tub. I will always cherish that Christmas morning.
After Antigua we also went to Lake Atitlan, and I remember the four of us standing on this old rickety dock with our suitcases waiting for the boat to pick us up and thinking, most kids are probably playing with their new toys, but mine are standing on this dock in the middle of Guatemala, waiting to be taken by boat to a remote cabin on the other side of the lake. What an adventure it was!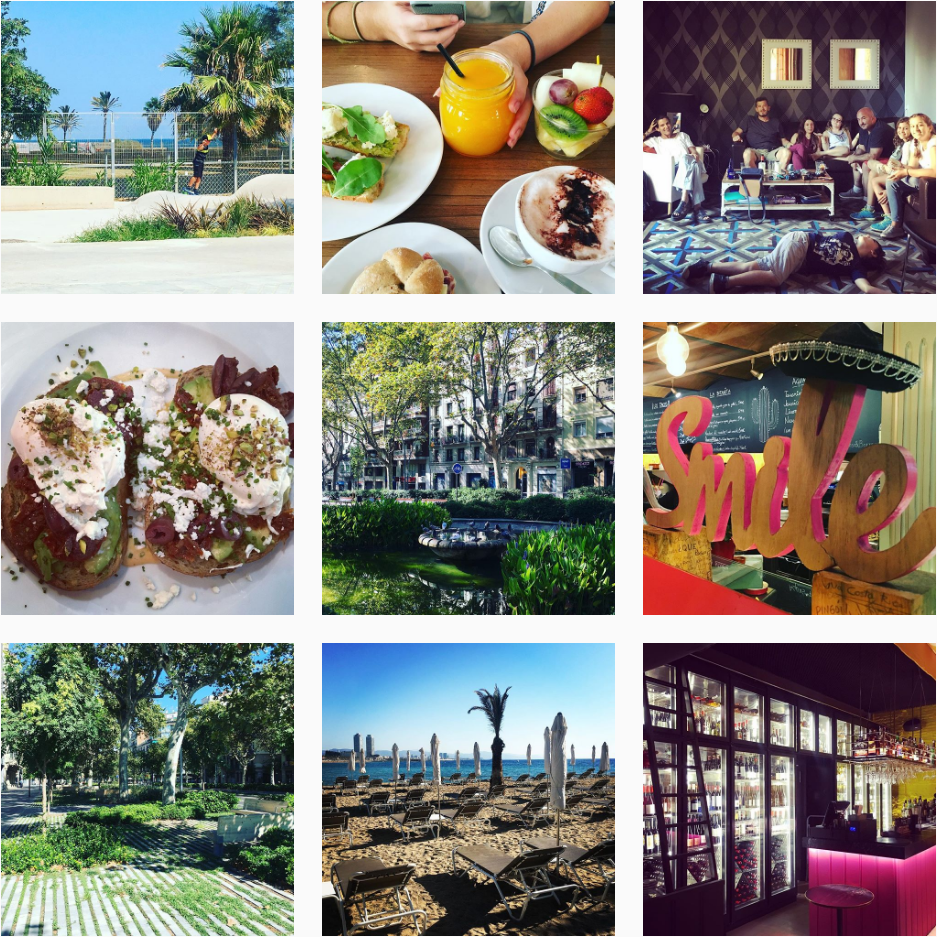 What is your earliest travel memory as a child? Or your funniest / awkward/ scary / favorite travel memory as a child?
One of my favorite travel memories as a child was our great family road trip from Minnesota to California. In the back of my Dad's pickup truck (which had a topper) he cut a piece of plywood to go over half of the bed of the truck, turning it into a bunkbed. This way there was more room in the backseat for two of us and then the third could lay down or sleep in the back of the truck. This was also useful when we stopped to camp at a few campsites along the way. The other memorable part of this trip was seeing the pacific ocean for the very first time. I was standing there enjoying the waves crash into my ankles, when my oldest brother picked me up and threw me in. It's a funny memory now, but It wasn't so funny at the time and he got in big trouble for doing that!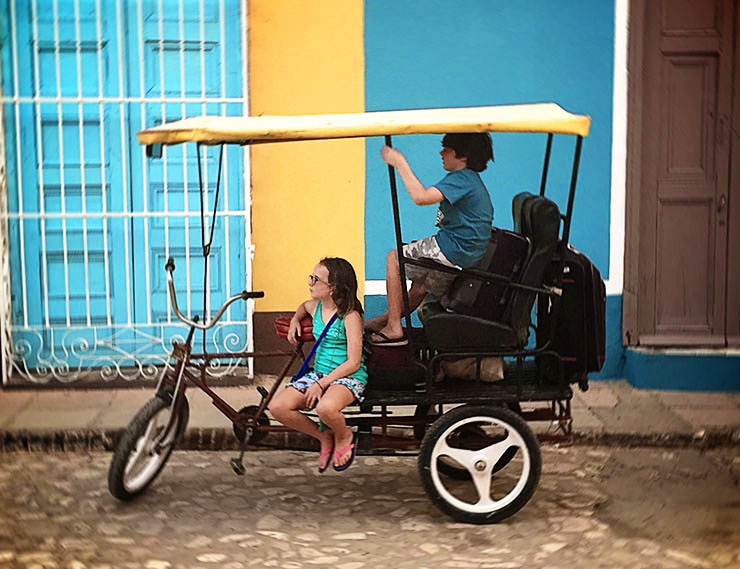 Food is a big part of life and culture around the world. Tell us about your favorite dish, favorite thing to make, favorite restaurant? Or a unique food experience you've had?
I love food. I love eating food and I will eat just about anything!! However, I really don't enjoy cooking. However, last year I had a fantastic time getting in the kitchen with some friends at a hacienda in Mexico making Panchitos. I made tortillas, stuffed them with refried beans, shredded chicken and then layered all the toppings perfectly. Not only was the cooking class fun but the reward of eating our own beautiful creation made them taste even better!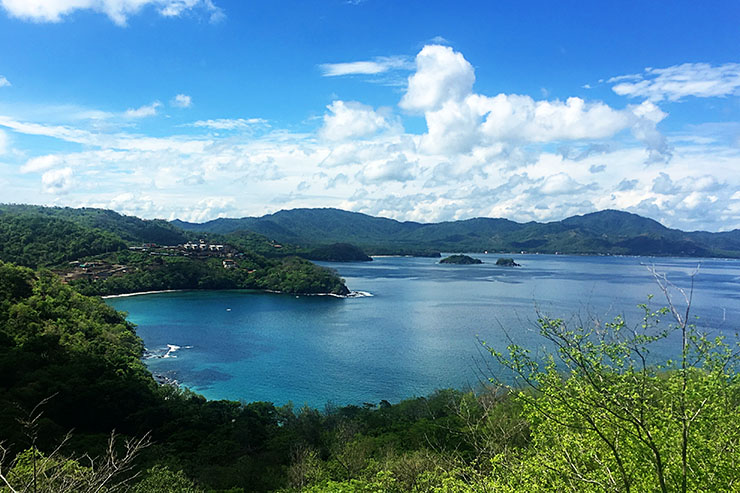 Where is your happy place? Could be a location, a specific place, a state of being, a small moment, etc… ?
My happy place is the hiking trails of Las Catalinas, Costa Rica. We lived in Costa Rica for three years and this was my favorite place to go weekly. I would hike with girlfriends but this was also my place to go and just be alone, collect my thoughts and work through anything that was bothering me. If I could wake up on a Sunday and be anywhere, this is where I'd want to wake up.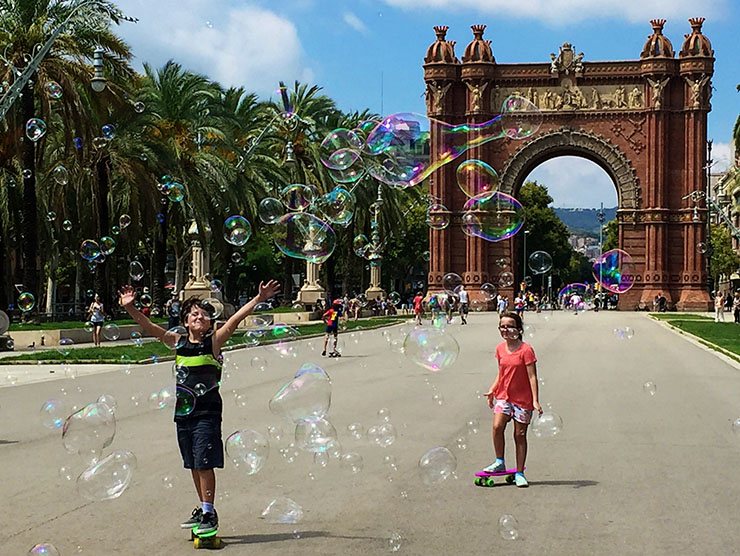 What are you most grateful for?

I am truly grateful for my health. Specifically my strong body and energy. I am a person that does not sit still and so having my health is crucial to how I enjoy life. Every day that I get up and am able to do everything that I want to do is a gift. Every time I am out running I take a minute to appreciate that I have the ability and the capacity to be out running, I'm also very grateful for being blessed with two healthy children.Well, enough about me, I hope you will tune in each month as I share a variety of Global Moms & Dads from all around the world!

If you want to catch up with me you can follow me on Instagram or head over to Wanderlust Living where I share our family's adventures and bits about living abroad.