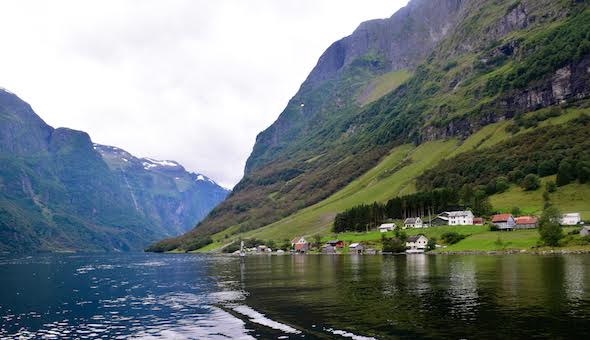 Meet Jessica Turpin, mom and writer of the blog Aisle Seats Please. While being stationed overseas in Germany, the family of 5 does quite a bit of traveling throughout Europe. As a Tea Foreign Correspondent, Jessica shares her story of her family's adventure to Norway for a week long tour through the beautiful countryside and majestic fjords! Follow along as she shares her story with us at Studio Tea.
For one week this summer, my family and I had the opportunity to pack up our suitcases and head north to the country of Norway.  Home of majestic fjords, fresh-caught seafood, and the best coffee money can buy; it was a week of unforgettable memories and new experiences!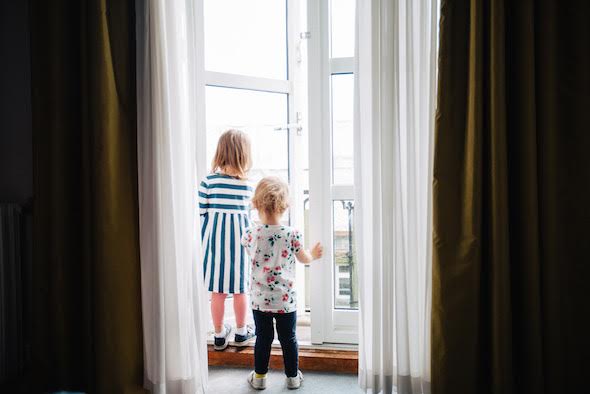 Our daughters, Genesis, Jordyn, and Scarlet, are ages 3 ½, 2, and 5 months, respectively.  We packed their suitcase full of Tea Collection clothing, and flew in to Oslo, Norway! The next morning began a week of traveling throughout the mountainous countryside and coastal waterways of Norway.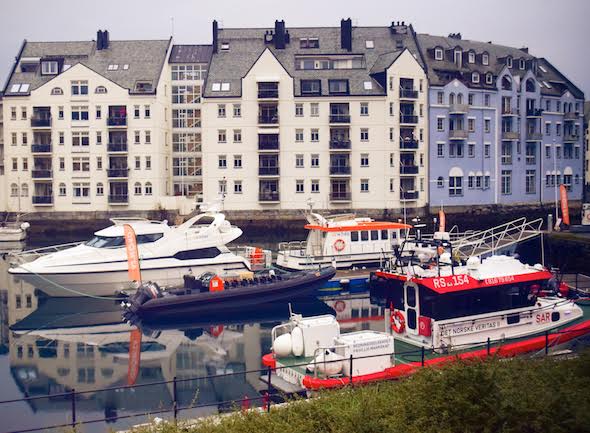 The girls were fascinated to ride in taxis, buses, and trains to get to various destinations, but their favorite mode of transportation was the fjord cruise ships! This gave us an up-close view of the UNESCO World Heritage Fjords. These salt-water arms are carved into the mountains creating magnificent cliffs and valleys of western Norway.  Occasionally sitting on the edge of these Fjords, at the base of the mountains, are small villages and farmlands that evoke a sense of history, as well as serenity. Cruising the waters by ship, we were able to see fisherman, kayakers, grand waterfalls, and lots of sheep and goats grazing on the mountainsides.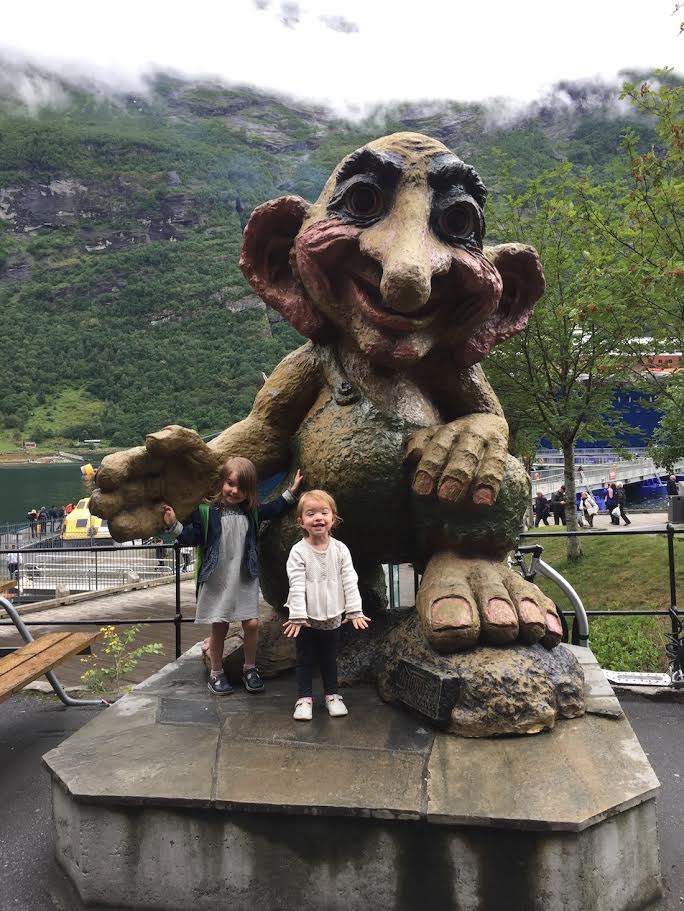 We managed to explore a little when we were not on a boat, train, or bus, and discovered that Norway has a long history with the Troll! The girls were very excited to find new Trolls at each town we visited. Trolls have been a part of Norwegian mythology, and were often considered fearsome or dangerous creatures of the forest – although the ones we found appeared friendly, with a bad case of bedhead!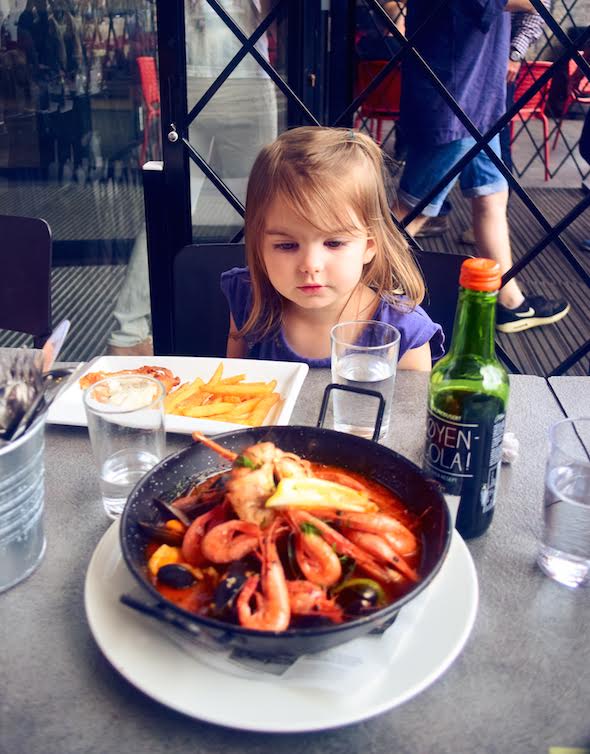 While the scenery of Norway is gorgeous and must be explored, we also greatly enjoyed trying the fresh-caught seafood! Genesis and Jordyn took adventuring to a new level when they tried mussels and prawns for the first time from a fish market in Oslo, although they also loved the normal fare of fish and chips! My husband and I loved the seafood as well, but we were also able to indulge in a coffee and cappuccino from Tim Windleboe. The café's owner (whom the café is named for) is a World Champion Barista, as evidenced by the trophies lining shelves behind the coffee bar, as well as by the quality and deliciousness of our coffees.
Even though our 5 month old, Scarlet, may not have been as impressed by the trip as the rest of the family, she was carried around to all the sites, experiencing it in her own little way. Although she will not remember it, we have the pictures as proof! It is a blessing for us to be able to pack up our family and travel to new destinations and experience new cultures. Norway will go down on our list of favorite places to be, and one day, we hope to go back and enjoy it at a slower pace. The Tea clothing we packed for all three girls was perfect for a weather-variable destination such as Norway. We had warm days as well as cold and rainy, so using the layering options of Tea was perfect!
Now that we are back home, we are already planning where our next trip will take us! I do know for sure that we will be taking Tea with us wherever we go!