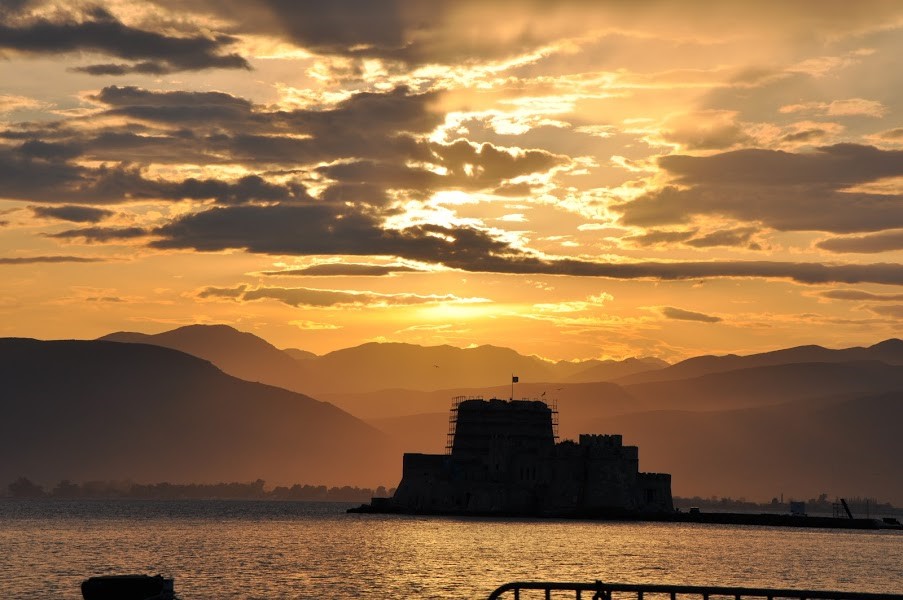 To help everyone at Tea "go there," we make a yearly contribution to each employee for international travel and exploration. Upon their return, our Tea travelers write a blog post to share their adventures with all of us (and the world)! We're so excited to introduce you to Alyssa, our Staff Accountant. Follow along as she shares tales from her trip to Greece!
Greece is many things to me: favorite recipes, shopping, time at the beach, my favorite vacation spot, and my home away from home. But this recent trip seemed to mean so much more because it was centered around family. I was visiting Greece, but I was really visiting my family roots. 
I have been very fortunate to have traveled to Greece on several occasions visiting my father's side of the family in their village. This time, we took my 91 year old Yiayia (grandmother) to be with her brother and sisters, nieces and nephews, and other relatives. As Alzheimers takes hold of her more and more, we knew it was urgent to get her back to Astros, the village she grew up in. Watching my grandmother back in Greece makes me realize what a risk it was for her to leave it all behind and move to America so many years ago. Yiayia is a huge part of my passion for Greece and my roots.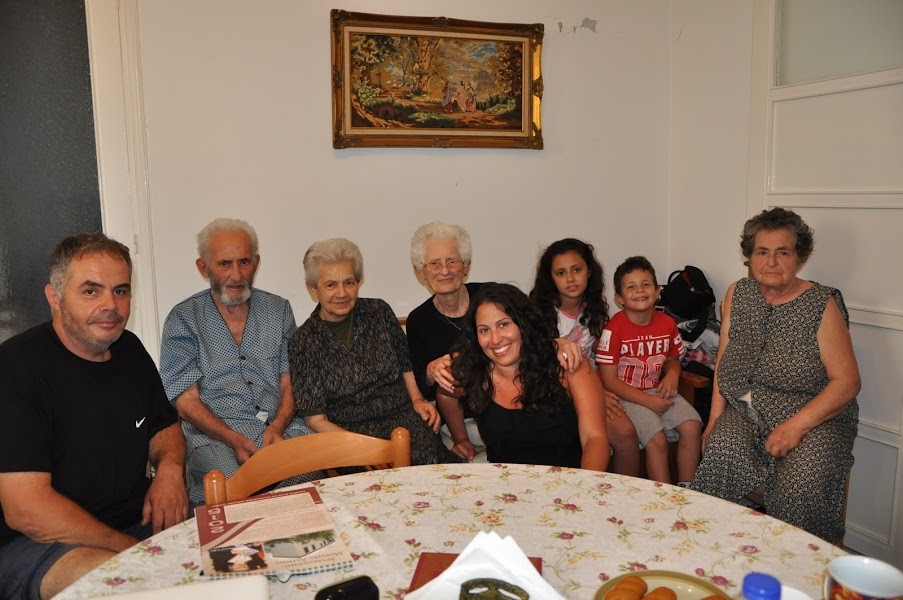 My Mother is actually half Greek, but had never been to Greece nor met any of her Greek relatives which is the main reason we planned this vacation. My sister Athena joined us as we embarked on our journey to find the Koumarianos roots! It was definitely an adventure navigating a foreign city with my mother and sister, both first time international travelers and non-Greek speakers. We argued over which restaurant to choose, but we bonded over glasses of wine and Santorini sunsets.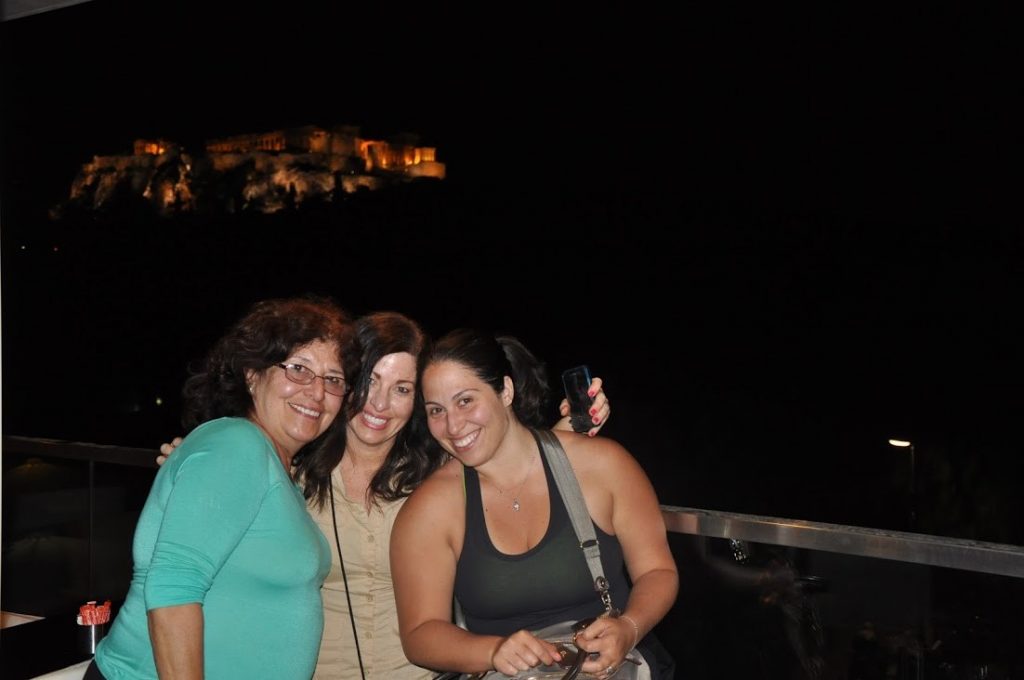 We trekked around Athens in awe over ancient ruins and shopped 'til we dropped at the Plaka & Monasteraki.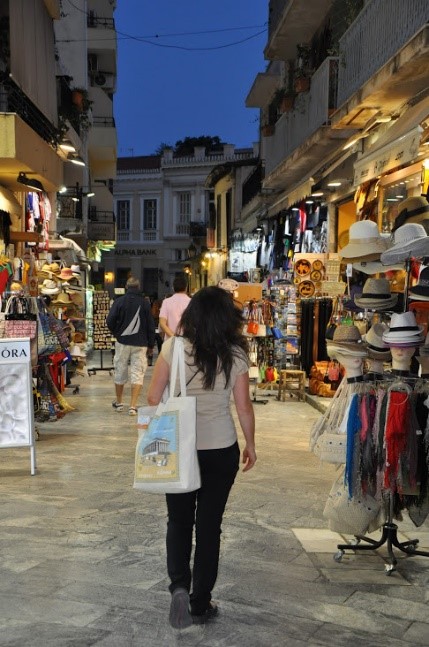 We took a ferry to beautiful Santorini where the food, sunsets and architecture are one of a kind.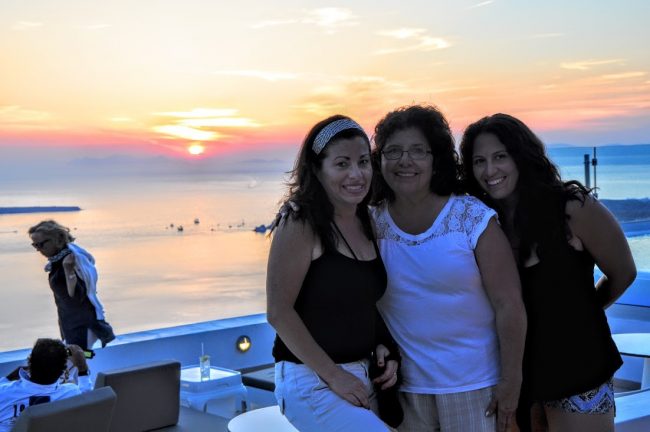 We visited gorgeous Monasteries on the islands, as well as tucked away on the mountain tops.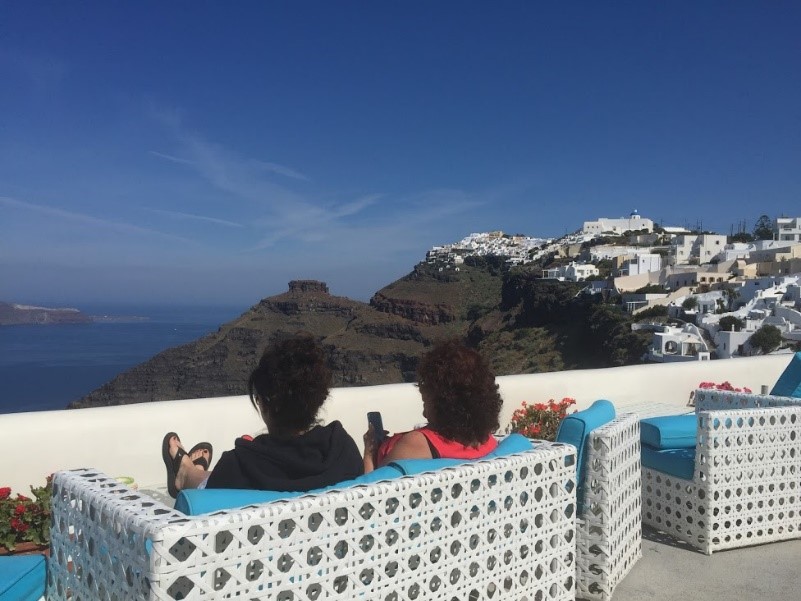 We visited the picturesque seaside town of Nafplio, home to the famous castle atop 999 steps. We ended our trip residing at a beach front villa in the breathtaking, relaxing Paralio Astros.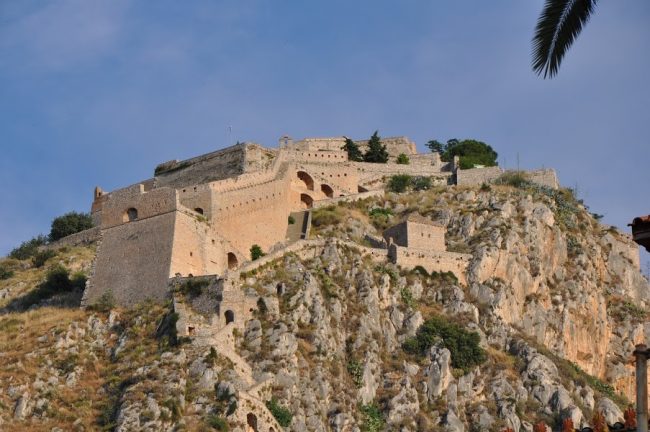 By far the most memorable part of this Greek vacation was having the opportunity to meet my mother's side of the family in Andros, an island where her father Aristedes was born. We had planned to visit the island with no expectations of actually finding her family, but we just wanted to see the island where he grew up. My mom didn't know her father or any of his Greek relatives, as he had passed when she was only two years old. Her father had left Greece for the Navy when he was just 16. Times were much different back then, you weren't able to pick up the phone and call your family or buy a plane ticket to visit.  Once Aristides left, he never returned home to his family and was only able to communicate via mail.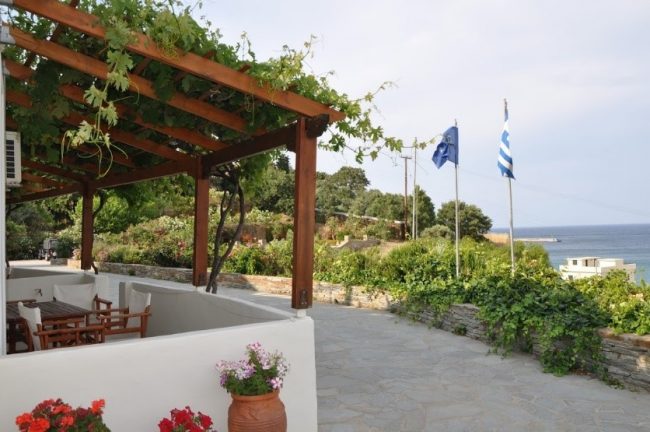 We arrived in Andros, after a rough ride on a Catamaran from Santorini to the port of Rafina and eventually on to our final destination. We stayed at the most incredible hotel, where the owner made it her mission to help us find our family! This woman, Chrissoula, had a heart of gold and took it upon herself to track down relatives for us. This was no easy task, she literally called every single phone number in the village of Sineti where our family was from. Unfortunately, Koumarianos is a very common last name there. After almost two days of phone calls and asking around the island, someone called her back. They had continued asking around the village and someone recognized my grandfather's name and knew he had married in America.  We arranged to meet some of our Koumarianos family members for the very first time. Being that my grandfather Aristides had left almost 110 years earlier, his parents and siblings were no longer alive.  We met three of my mom's first cousins, they didn't know her father (their uncle), as he had left before they were born, but heard many stories from their parents and saw pictures and letters growing up.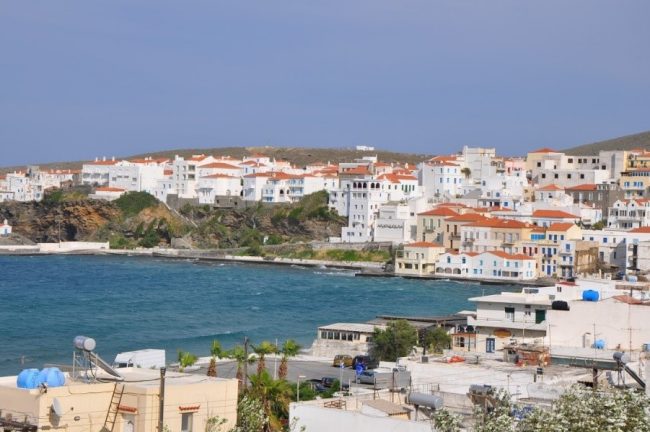 My mom had an opportunity to hear stories about her father, his siblings and the family history. She learned by talking with them how her and her siblings were named, which she had never known until then. We were able to see the home Aristides grew up in, visit the school he went to and go inside the church he was baptized in.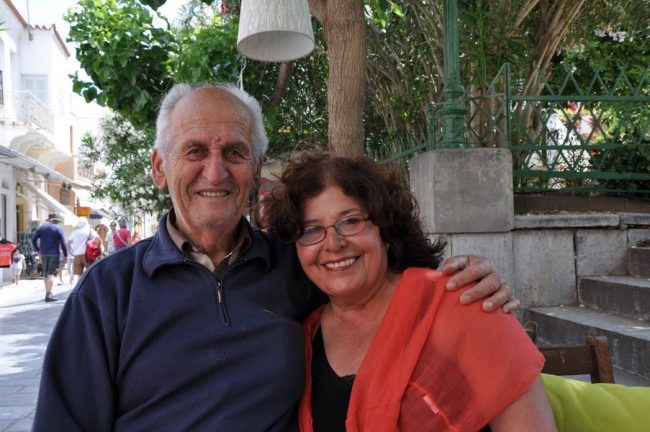 Finding and meeting relatives in Sineti was unbelievable. It was remarkable to see the resemblance in our relatives' faces, and see some of the special places my own grandfather had been. It was so great to see my mom connect with her own Greek roots. This was a family experience we will never forget!