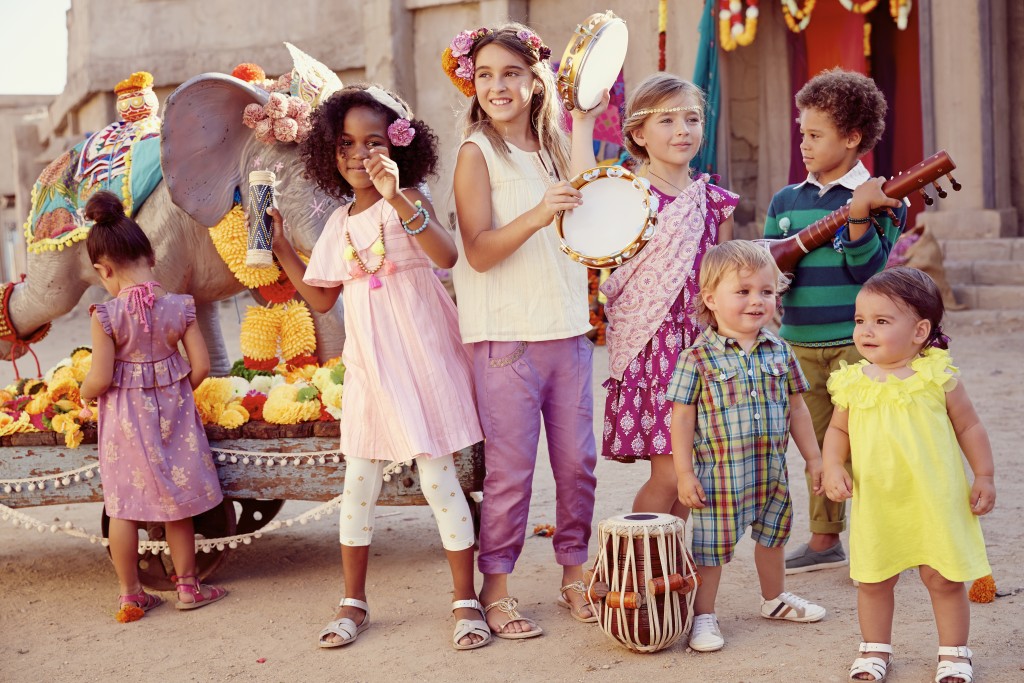 Celebrate spring with joyful colors, embroidered details and a hint of sparkle!

For her: The metallic floral print on this dress is inspired by ribbon embroidery, an art that dates back thousands of years and is often used to make beautiful designs on saris! Here, we've accessorized with the Peppercorn Kids Coin Necklace and Old Soles Cross Sandals. Be sure to keep the Megha Cardigan handy for chilly nights!

For him: In Indian mythology, Indra is a god who's in charge of storms and war. Since he rides a white elephant and invented drinking water, we thought it only right to honor him by naming this shirt after him. Pair it with our Denim Like Playwear Pants and dress up your little guy with the Rhyla Stripe Bowtie and Old Soles Hoff slip-ons.

For him: The Kamya Plaid Shirt is one of our favorites this season! This unique style is inspired by what we saw men wearing on the streets of India. Men's style was all about madras plaid with paisley printed on top. Complete the outfit with our Surplus Playwear Pants and Old Soles High Man high-tops!

For her: Maira is an Indian girl's name that means "extraordinary." The gold embellished embroidery on this top is inspired by the extraordinary palaces we saw on our trip. Our Embroidered Harem Pants pair perfectly with our new Pink Palace Mandala Scarf — add extra sparkle with the Yosi Samra Samara ballet flats.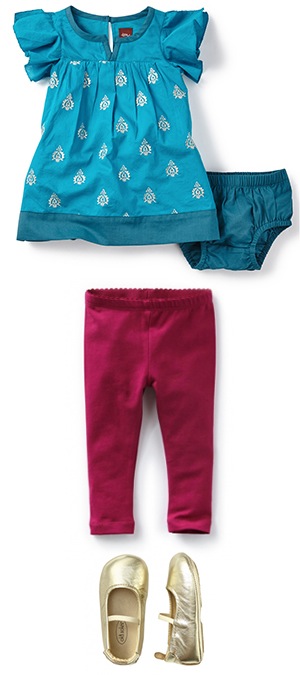 For her: Our Hill Palace Embroidered Baby Dress is named for the largest archaeological museum in the state of Kerala, and it's inspired by beautiful saris we saw on our adventures in India! Keep cozy with our Skinny Solid Baby Leggings and complete the look with the Old Soles Lux Ballet Flats.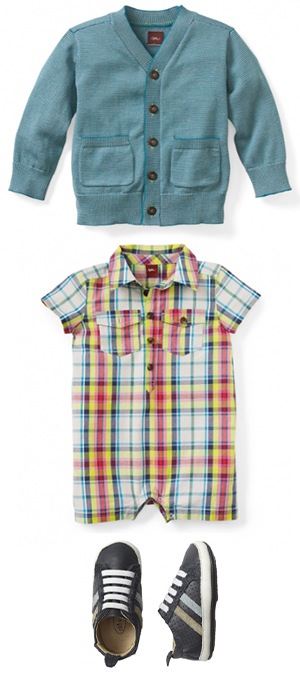 For him: Mohan is an Indian boy's name that means "charming." This charming plaid romper is inspired by all the plaid we saw men wearing in India. Layer up with our Kavi Striped Baby Cardigan, it's lightweight and 100% pima cotton for extra comfort. Slip on the Old Soles Park Shoe and let him run free!