On our travels to India, our team fell in love with a rich meal called Indori Poha, a traditional breakfast dish made out of poha (or flattened rice). It is super tasty and easy to make, and the best part about it is, you can garnish it with nearly anything. On our trip, we enjoyed it with spices and pomegranate seeds!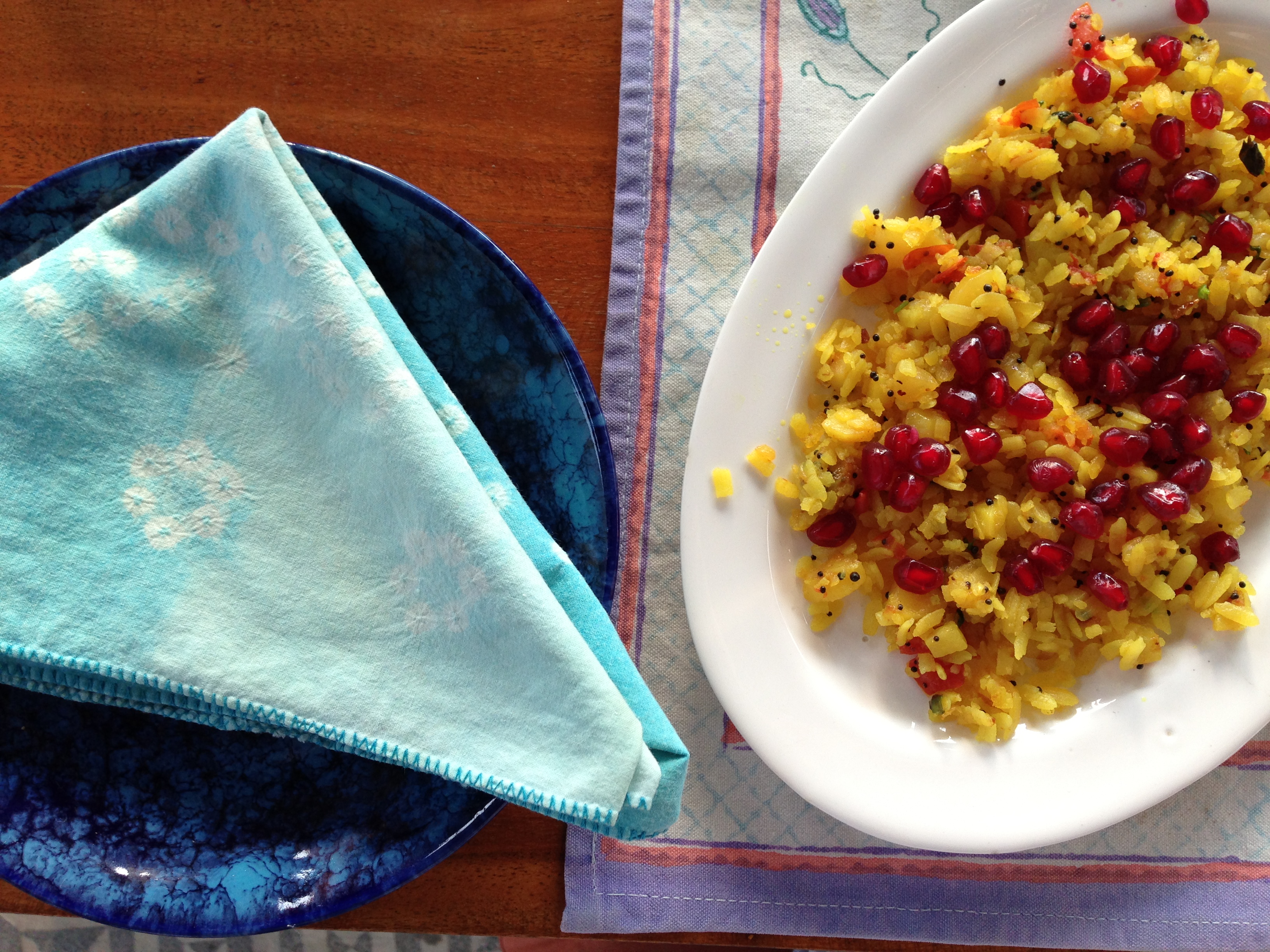 INGREDIENTS
2 cups of poha (flattened rice)
1 small white onion finely chopped
1 small potato, chopped into small cubes
1 green chili, finely chopped
handful of cashew
handful of peanuts
2 curry leaves
1/2 teaspoon of turmeric powder
1 teaspoon sugar
1 teaspoon coriander
1 tablespoon vegetable oil
1 teaspoon of mustard seed
1 teaspoon of fennel seeds, slightly crushed
1/2 cup pomegranate seeds (for garnish)
1/2 cup grated coconut (for garnish)
INSTRUCTIONS
1. Wash and soak the poha for five minutes, then drain.
2. Heat the oil in a pan and add the mustard seeds, fennel seeds, cashews and peanuts and saute for 2 minutes, until the nuts have browned.
3. Add the curry leaves, green chilies and onion and saute until the onion is translucent.
4. Add the chopped potato, turmeric powder and salt. Mix well and sprinkle with a few drops of water.
5. Cover the lid and let the potato cook until soft, about 5 minutes.
6. Add the poha and sugar to the mixture and mix well.
7. Garnish with coriander, coconut and pomegranate and serve!