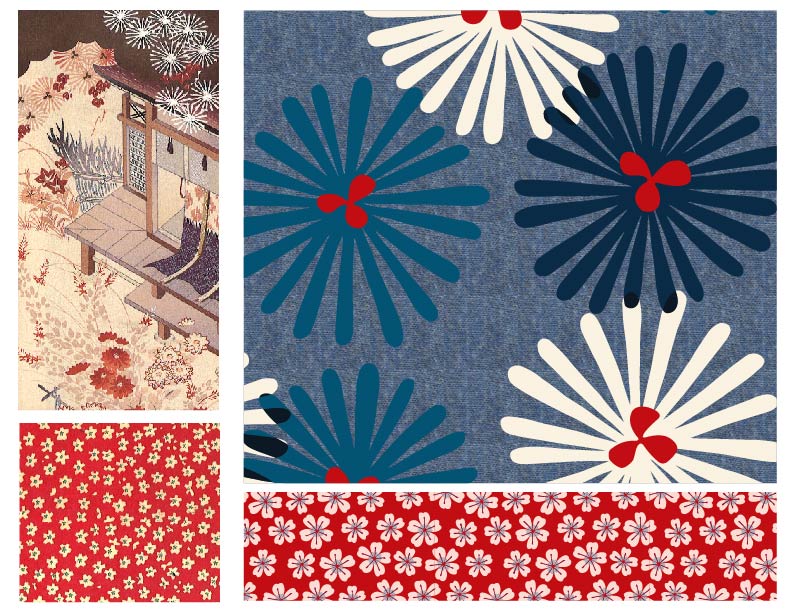 Our newest delivery – Citizen Blue – revisits heritage Tea styles and favorite prints while being inspired by the clean aesthetic and origami art of Japan. It features styles rooted in rich indigo hues with pops of color and graphics. For girls, you'll find beautiful floral prints on both the dresses and tees. Here, we give you a peek at the inspiration behind our floral prints and graphics.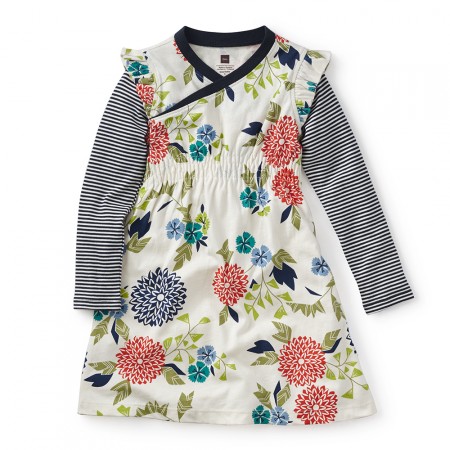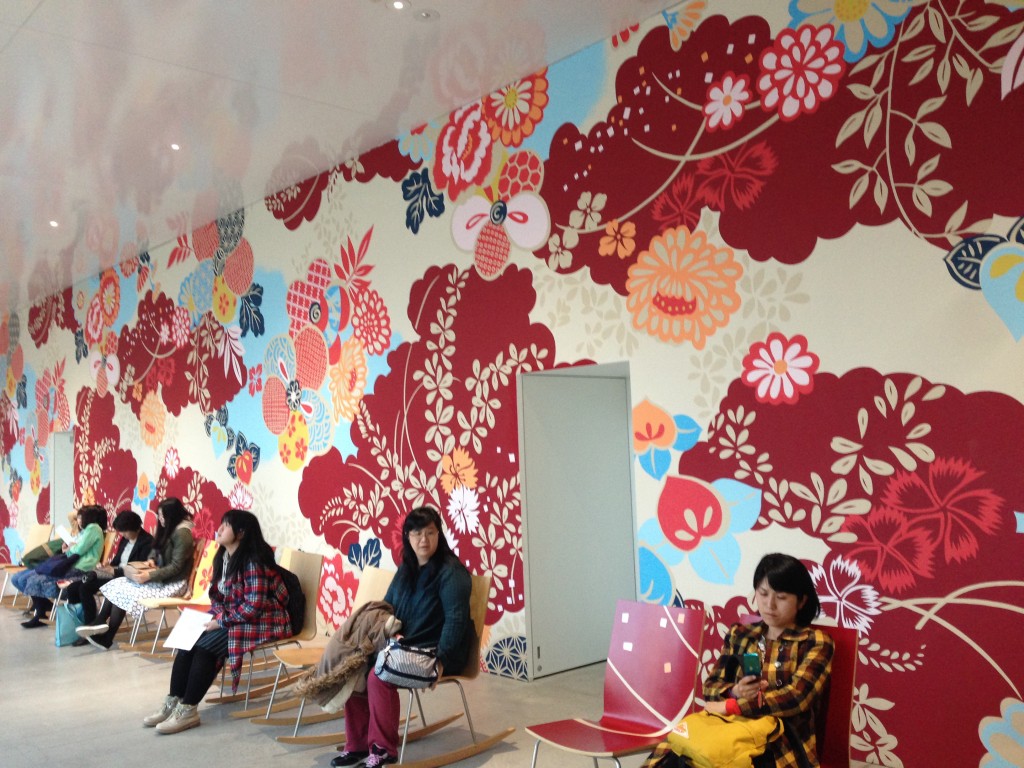 Our Hina Wrap Neck Dress is named after Hina, a Japanese girl's name that means "sun" or "sunlight". The florals on our Hina Wrap Neck Dress are chrysanthemum flowers. In Japan, the chrysanthemum flower is a symbol of the Emperor and the Imperial family. The Emperor's throne is even called the chrysanthemum throne! It is also celebrated during the Festival of Happiness. Needless to say, this flower is very important to Japanese culture.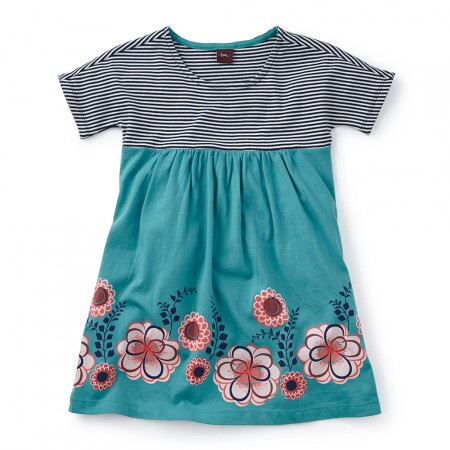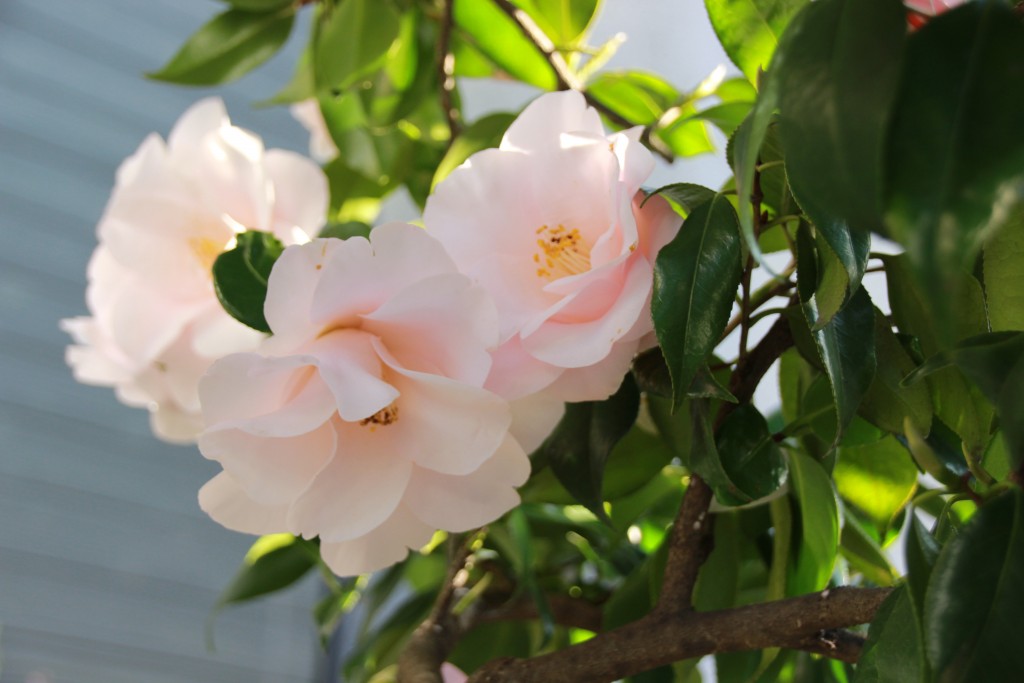 Our Kariya Empire Dress was named for Kariya, a town in central Japan that's home to several large automobile companies. But with beautiful fields of flowers, parks and water gardens, too, it's a place of gentle harmony between nature and industry. The florals on our Kariya dress are balanced with stripes up top – a harmony in itself.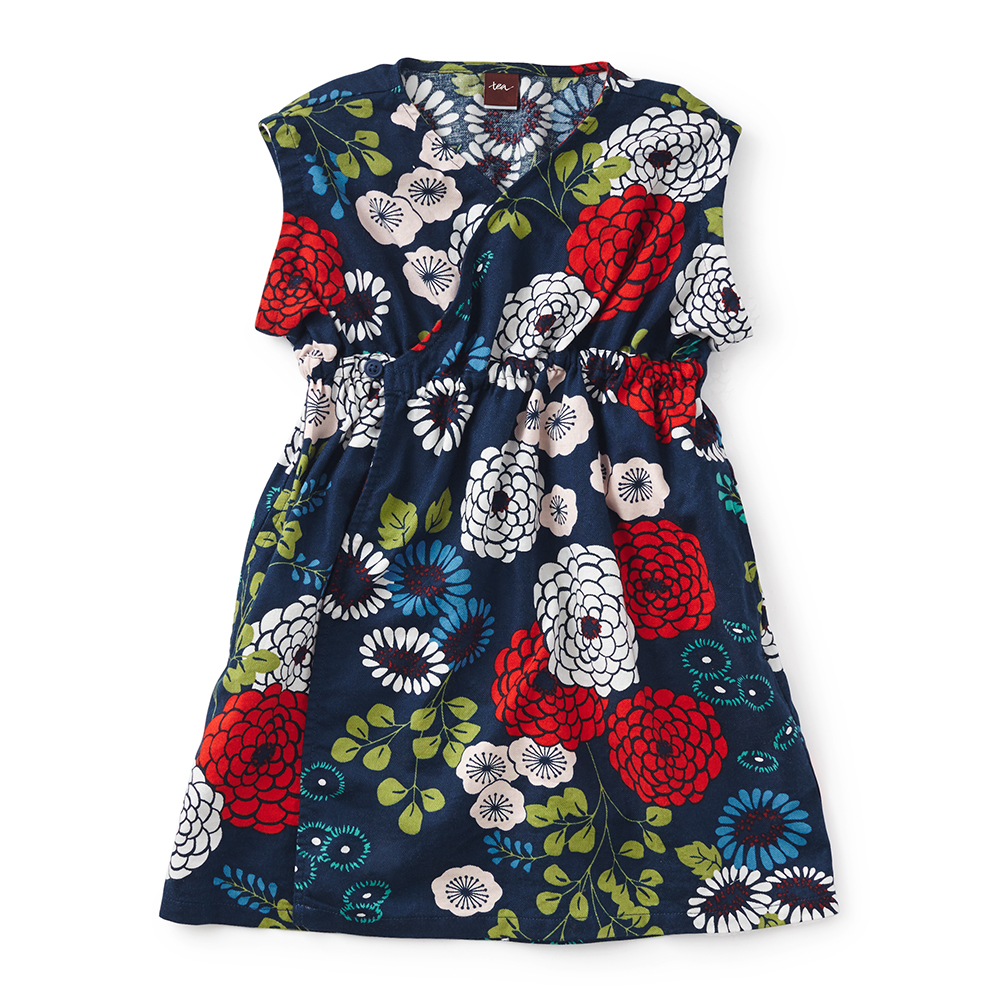 Our Lily Pond Wrap Dress features a fresh floral print and sweet wrap style. You'll see a mixture of florals featured on this dress, and again the chrysanthemum flower is present. This dress is great for all temperatures. Just layer on a cardigan, leggings and tights as needed. Our designers hand drew the design you see on this dress, making it all the more special!