Each month Studio T  features one of our retailers. This month we caught up with Karla, the amazing lady behind the Seattle, Washington boutique, Kid's Club. In the area? Stop by for you're child's hair cut and check out the new Tea space. Yep, that's right… there's a hair salon and shop!
Tea is proud to announce that Kid's Club is one of our first ambassador stores. Ambassador stores are the ultimate Tea experience, offering the biggest in-store selection of products. You can think of them as your personal Tea storytellers and count on them as your neighborhood place for the widest assortment of sizes and Tea Collection styles.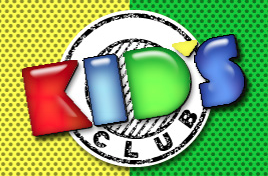 How (and how long ago) did Tea find it's way into your life?
I have carried Tea in my store on and off since the line began. I am always liked the clean lines, great prints and nice fabrics.
Describe how Tea resonates with your customers…
My customers love Tea! It is easy for them to mix and match, the price is right and they like the quality. Children today have a lot of say in what their parents buy for them. Children are our customers; they are attracted to the colors and the feel of Tea. If they don't like it… they won't wear it.
The new tables with the hang bars on them are a perfect height for children to see the product, many people have commented that it is a great idea to merchandise that way…. I am not sure if that was planned or just happened but it is working.
How has this new experience effected your Tea space?
The new fixtures and the large assortment of Tea is a bright, fun updated look for the store. The Tea department is very warm and inviting. Our customers are very happy to be able to see such a good assortment up close and in person. We have so much inventory that we really are not doing custom ordering. We are doing a lot of multiple sales… few people buy just one piece. The new look has our staff excited as well. I think we represent Tea very well and that it is a good partnership for both of us.
Thus far, which Tea destination has been your favorite?
My favorite destination so far is Spring 2015. I love the prints and the colors that were inspired by the destination. Last October I went on a 2 week bike trip through this particular destination. Traveling by bike gives you an opportunity to see cultures up close. The sights, the smells, and the amazing sights we came across are some of my favorite memories. When I saw the new collection it gave me some great flashbacks of the trip!
Favorite outfit from the current season… Go!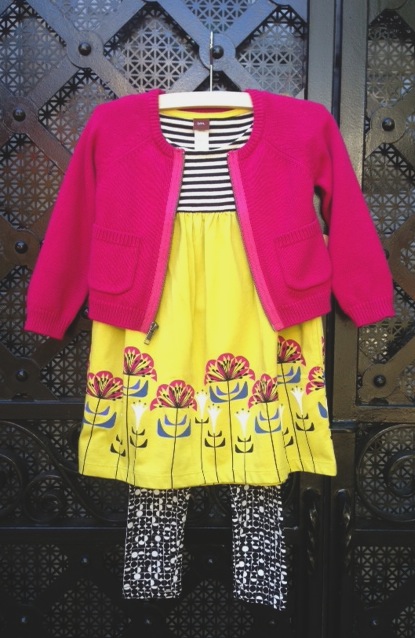 Your best friend is visiting your city for the first time and only has 24 hours to explore – what would you tell them to do?
I would start out by going out to breakfast at Lowell's in Pike Place Market. Sit at the old bar, start with a great Bloody Mary and watch the ferries come in. It is an old Seattle institution. You can easily kill a few hours at the Pike Place Market, you have to go to the Pike Place Fish Market and watch the "flying fish", wander around the stalls and take in the waterfront.  Grab a snack from one of the many food vendors or a cup of coffee from the original Starbucks and then head onto the Space Needle. We would go to the top and see the best view of the area. Then onto the Olympic Sculpture Park, which is a 9 acre outdoor sculpture museum and beach is just a little to the north of the market. It is a public park so it is free and beautiful to walk around. There is a beautiful view of the water and fun sculptures to look at. My favorite sculpture is the typewriter erase… nobody under 30 can tell what it is! For dinner I would head up to Capital Hill. Capital Hill has a lot of great restaurants. It is fun to walk around and go in and out of the funky stores, people watch and enjoy the nice vibe. One of my favorites blocks is 10th and Pine, Elliot Bay Books, also an old Seattle institution although now in a new location, anchors the block. Any of the restaurants in that area are good… my favorite is the Tin Table, but hard to find. You go up the stairs by Oddfellows, which would also be a good choice for dinner,  and it is in the top of the old school house.  After dinner Molly's Moon homemade ice cream is right around the corner. The next day before she leaves I would have to take her to University Village where my store's are located for a little shopping. The Village has been an outdoor center near U of W for 58 years. It has spectacular landscaping, and many of the merchants are still local… the mix of stores and the atmosphere are highly unusual in today's retail environment.
What types of events and promotions do you run in your boutique?
What I mostly promote is my children's hair salon. I have 12 hair stylists that work for me and the salon is booked pretty solid most days. When they get a haircut they get 15% off any clothing purchase… so they shop. I was at an event and a man asked me what I did for a living and I told him about the store. He said " I know that store, my wife gets my kid $250.00 haircuts there."  My stylist can do a really good precision haircut on even the crankiest 2 year. My sales team does a really good job of working with the parents while their child is getting a haircut. It is a win, win situation.
The store also has a large selection of toys and we provide free gift wrap. People come to us for gifts…while we wrap their purchases they continue to shop and the new Tea department is quite eye catching.
We also do all the Tea promotions… they provide information about other cultures and gives the staff an opportunity to talk about Tea.
What is one thing your customers would be surprised to learn about you?
They would be surprised to learn that I grew up on a wheat and cattle ranch in eastern Washington. I was horse crazy and know how to round up cattle, vaccinate them, treat them for pink eye, help deliver a calf, clean the barn and more. I developed my customer service skills delivering fresh eggs in Spokane… I had an egg route I did once a week. I liked working in the field during haying and harvest season, but my dad kicked me out of the field and into the kitchen when I was 14 because I was distracting all the young guys that worked for us in the summer. At the time I was mad about getting stuck in the house… but he was right.  After that I had to help my mom cook for our crews, so I can handle large hungry groups very easily and make the best pie you have ever had!