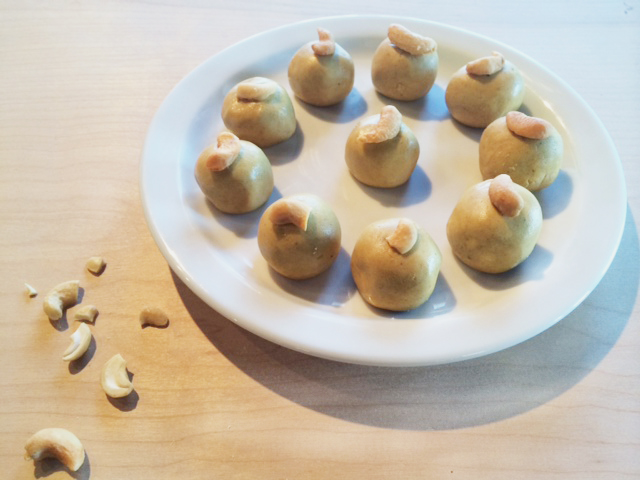 Laddoo (or laddu), is a very popular Indian treat that is commonly made for festivals and celebrations. It can be made with various nuts or spices such as cashews or coconut. Here is an easy take on the sweet treat that thought would be fun to make with your little citizens!
INGREDIENTS
3/4 cups ghee (clarified butter)
2 cups besan (chickpea flour)
1/2 cup castor or superfine sugar
1/2 teaspoon ground cardamom
3 tablespoons ground almonds or cashews
1/2 cup shredded coconut (optional)
INSTRUCTIONS
1. Heat the ghee in a wok over low heat.
2. Stir in the besan flour and cook over low heat until the flour is toasted and smells fragrant and nutty, about 10 minutes. The mixture should be pasty, not powdery.
3. Remove the mixture from the heat and cool slightly until it is warm, not hot.
4. Using a coffee grinder or food processor, grind the coconut, almond or cashews.
5. Add the nuts, coconut, cardamon and sugar to the wok and mix with the ghee/flour mixture until it is mixed thoroughly.
6. While the mixture is still warm, shape it into round balls that are approximately 1 inch in diameter. Store the laddoos in an airtight container and allow them to sit out for 2 to 3 hours to let cool completely.