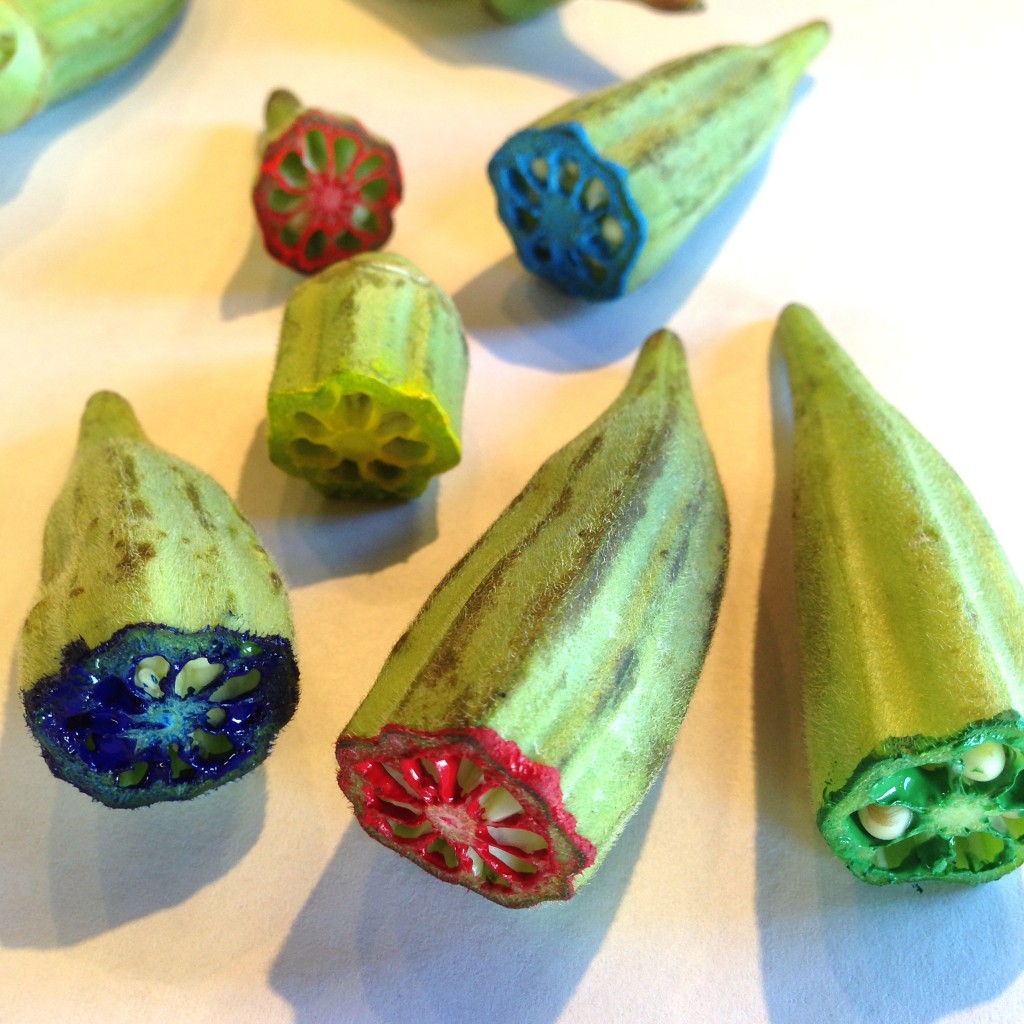 Okra is a popular green vegetable in India as well as southern regions of the United States. There are many delicious Indian dishes that incorporate okra, the most popular being Bhindi (okra) Masala. While being nutritious, it just so happens that okra also makes a great homemade woodblock! Woodblocking is a popular technique for printing text, images or patterns with ink on fabrics and textiles in India. Indian woodblocking is typically done with a hand carved piece of wood. Here, we show you how you can use okra to make a DIY woodblocking card at home with your little citizens. 
SUPPLIES
– Fresh okra
– Paint (or ink pad)
– Blank cards, paper or anything you want to decorate
– Scissors
DIRECTIONS
1. Cut the tops off the okra to reveal the seeds inside of the okra.
2. Dip the okra in the paint and press down on the card to reveal the design.
3. Repeat the stamping to create your own design!
4. Let dry for 1 hour before moving.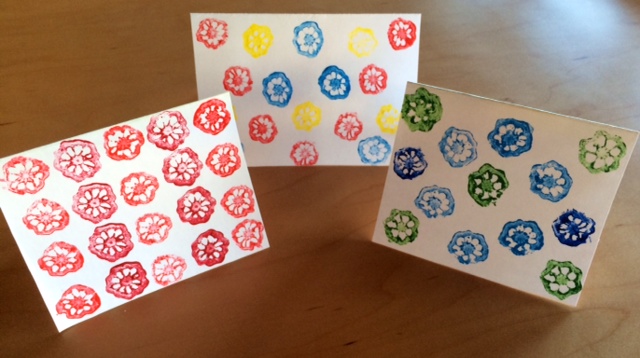 Feel free to experiment with any other fruit or veggie. Each will make a different and unique design!