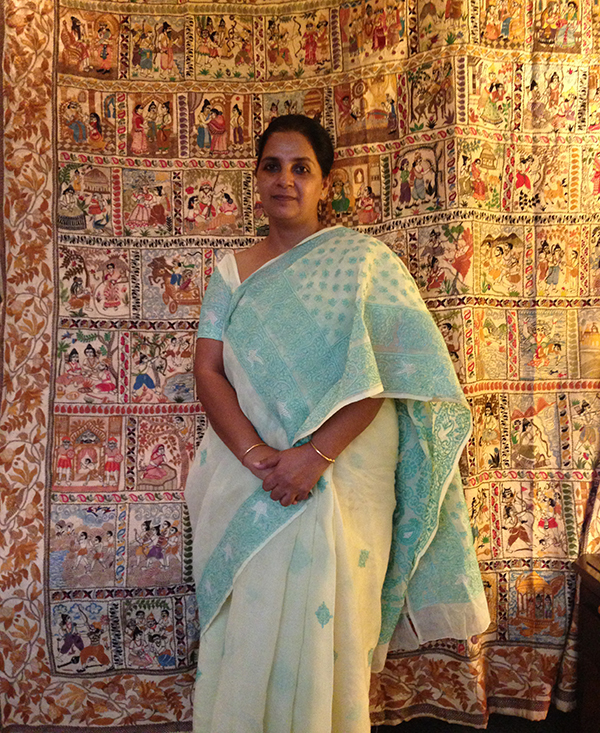 We had the honor of meeting with the very talented kantha artist Mahamaya Sikdar while we were in Kolkata.  Mahaymaya is a President's Award Winner & National Award Winner in her craft. She was in the middle of a move when we visited and graciously took the time to bring all of her kanthas to us so we could see her work. We got to see the incredible detail, hear about her process and discuss how she is helping pass her craft to younger generations.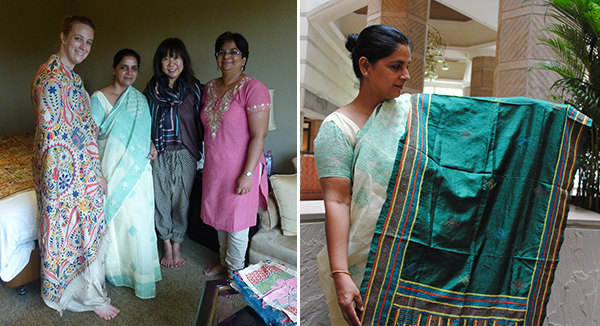 Where do you live now?  
Kolkata, West Bengal, India
Where is your favorite place in India?  
I love the mountains, Himalayas. It has always been an unknown frontier in my imaginations.
Where would you most like to visit in the world and why?  
Paris, it has always been the capital of art and culture.
Did you always want to be an artist/crafter? How did you learn your craft? 
Yes, I was always passionate about textiles and tradition. Crafts were always an integral part of our daily lives. I have learnt Kantha (Bengali quilting tradition) from my mother and grandmother.

How are you passing your craft with younger generations?
Presently I am working with a cluster of around 300 women, who have successfully learnt Kantha from me and are working along with me. Most of them are married, and it helps them to support their family with an additional income source. But this sustenance program has also started inspiring younger girls to take up quilting practise as a profession.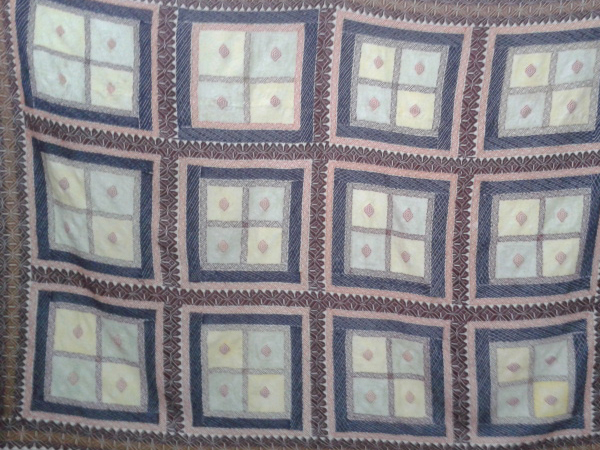 Favorite Color?  
Whites.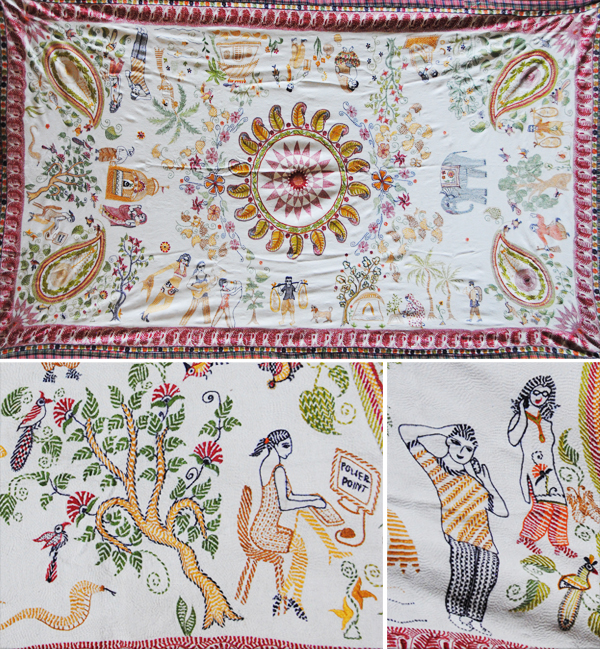 Mahamaya tells us how Kantha's traditionally told stories. In the above Kantha she mixes traditional Indian motifs with everyday modern life. In the detail shots you see a women working on a power point presentation and people chatting on their cell phones.
Where do you get your inspiration?  
I get inspiration from all around me. From day to day life, nature and other textile practices.

images from Santanu Das's Business Facebook Page
Do you have any other favorite artists or crafters in India?
I would love to introduce Mr Santanu Das, a young artist and weaver based in Kolkata. I am thrilled by his dedication and approach towards craft practices. In spite of him being trained as a designer, he remained rooted to his traditions with a very modern understanding of sustainable practices. Today he works closely with natural indigo and khadi cotton in Kolkata.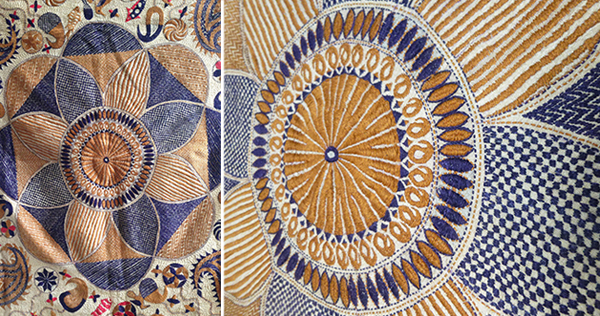 How long do you spend on each piece?  
At times, a piece may take as long as a year. But usually simpler quilts can be finished in couple of months.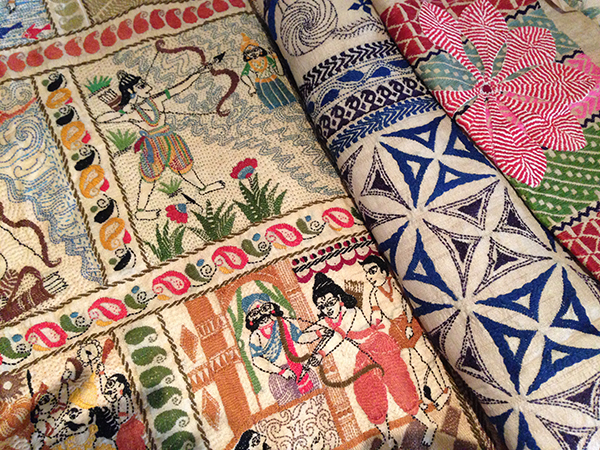 Will you share some images of your workspace and/or tell us a little about your typical work day?  
The day usually starts with me giving instructions on the day's work and keeping tab on ongoing works. All the artisans work for the whole day till sunset when they wind up their work before reporting me on the day's progress over evening tea.

If people want to learn more about you and your work or purchase work how can they get in touch with you?
People who want to know more about my work or purchase my works can always e-mail or phone me.
e-mail: mahamaya100 (at) yahoo (dot) co (dot) in
phone: +919874056381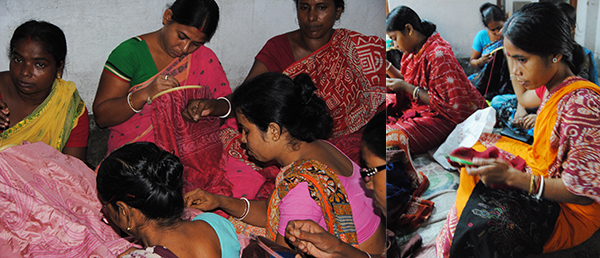 Tea would like to donate to a charity in your honor, do you have a local cause or charity that is important to you?
According to my understanding, education is the need of the hour for a populous country like India. An NGO which is working very well in this field is Kolkata Empowerment Foundation. Its work varies from education to the underprivileged to literacy and empowerment centre for women to programme for elderly. It had caught my attention when I visited one of their schools recently. Donation of any form to them will be highly appreciated.
Below are two of our dresses inspired by Mahamaya's pieces.