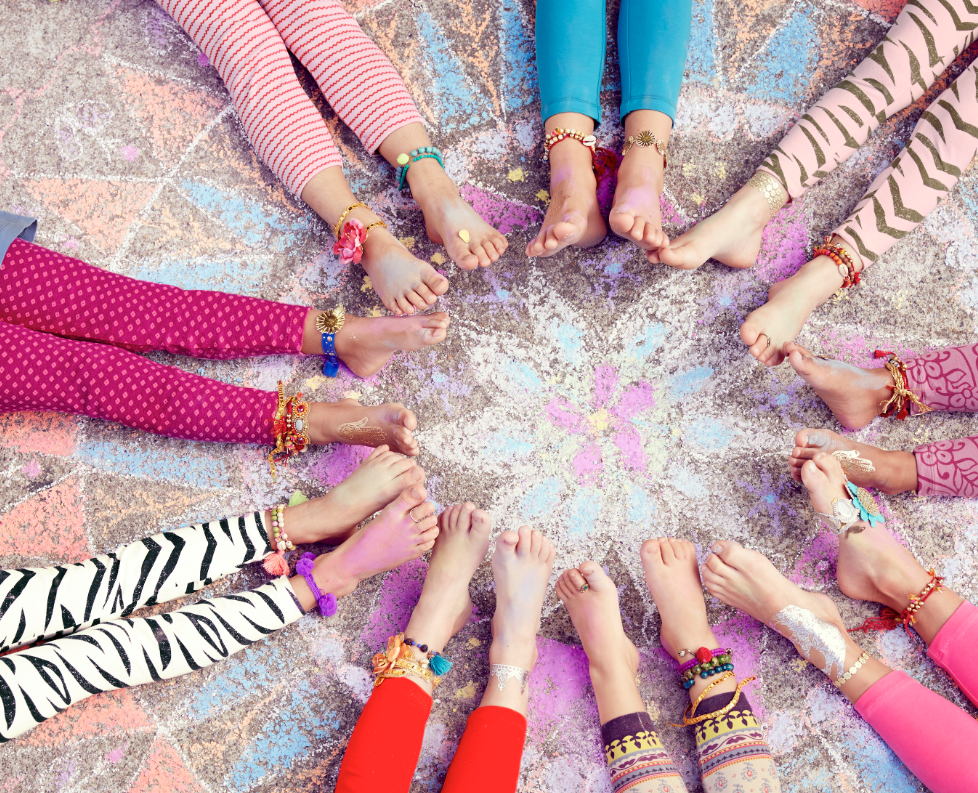 Our new printed leggings deserved a full spread in our first spring catalog. We decided to really play up the colorful chaos of India for this shot… the final result? A legging mandala! Metallic tattoos, tasseled bracelets, beaded anklets, pom-poms and chalk dusted feet all played a part in making this happen. Here's how you can get the look… 
Mix and match any of the products above for a layered look similar to ours. We also picked up colorful trimmings and yarn from our local craft store to add on along with beaded headbands (just double them up!) to add a little extra sparkle to the mix. Looking for more of a DIY project? Try using these pom-pom and tassel tutorials to help you get started.
We can't wait to see what you come up with. Don't forget to share you photos with us by using the hashtag #teacollection or uploading them here. You could be featured on TeaCollection.com!