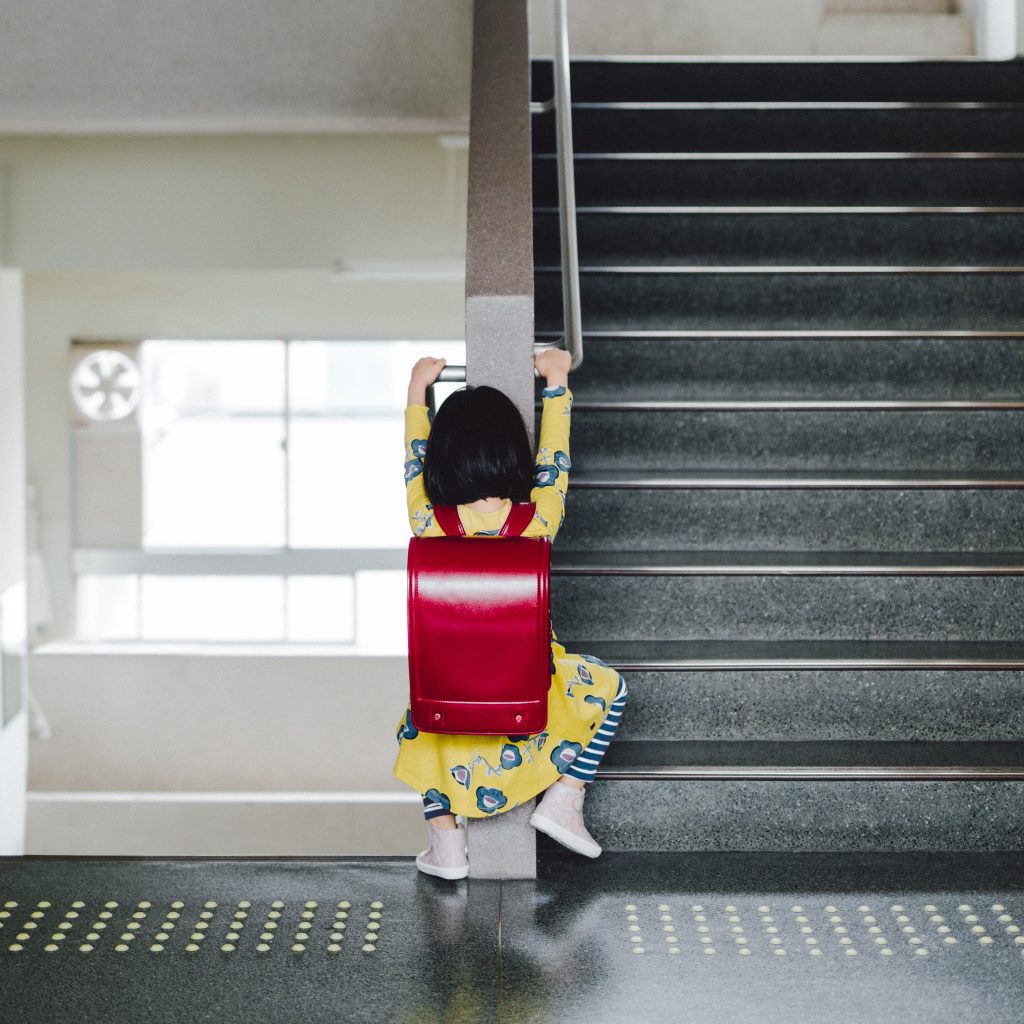 In Japan, it's tradition for parents or grandparents to present a child with a randoseru, or firm-sided backpack, when they begin their first year of school. Children use their backpacks until they graduate from grade six. Sometimes the school requires a certain color of backpack—in the past it was always red for girls, black for boys. But in recent years as attitudes toward gender stereotypes have begun to shift, more colorful versions of randoseru have become more popular.
When we met Zafira, a 2nd grader in Tokyo, she showed us her cherry-red randoseru, adorned with lucky tags from a visit to a shrine.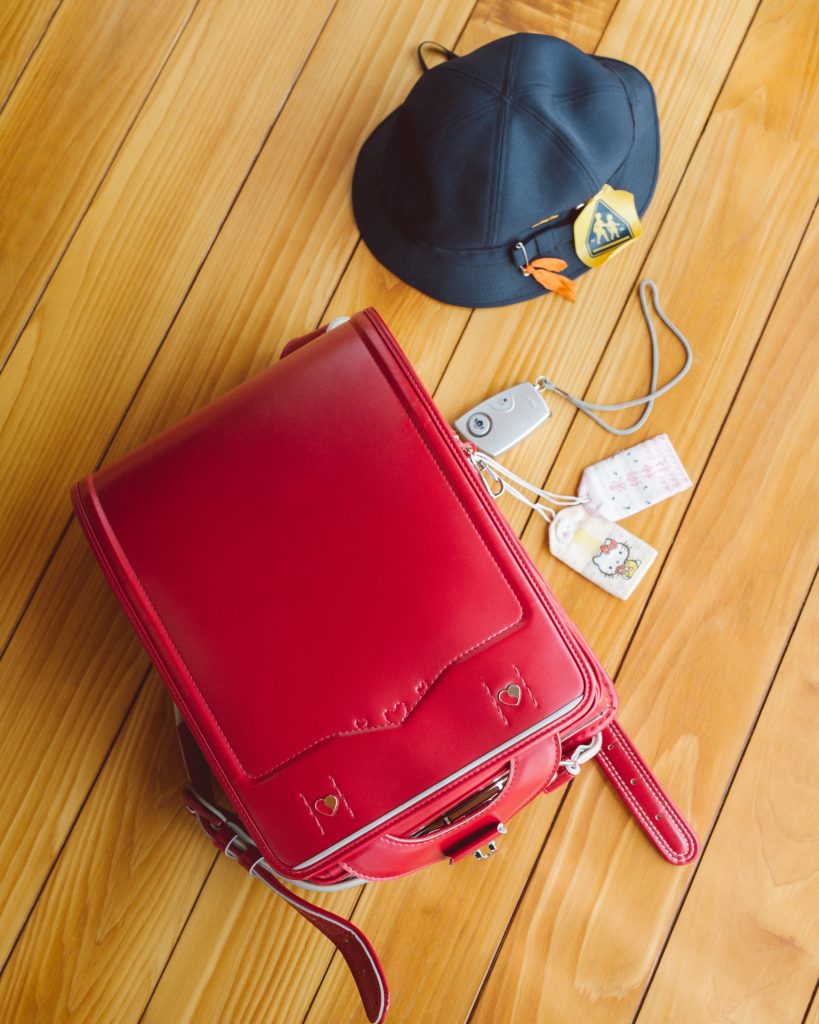 The backpack has a nameplate and a special clear plastic pocket to hold a school schedule. There are several hooks on either side of the backpack to which most Japanese schoolkids attach handmade bags containing their school shoes, gym clothes, toothbrush, etcetera. Zafira's mom, Monique, explained that mothers are expected to make these cloth bags so that when a child is at school, they see the bags and are reminded that their mom loves them.
While we don't have randoserus available for purchase on TeaCollection.com we can let you in on a little secret… For the first time ever, we're launching backpacks in Tea prints and patterns. Make sure to check back in early August. How will your little citizen's decorate theirs?