Every year in the town of El-Kelaa M'Gouna, Moroccans celebrate the rose harvest with The Festival of Roses. The souqs are packed with rose-scented gifts that fill the air with their floral fragrances. Children hand out lei garlands, traditional Berber music plays through the streets and a Miss Rose is crowned for her beauty and talents.
Inspired by this tradition we threw our own mini-festival, complete with rose flavored snacks and handmade paper leis!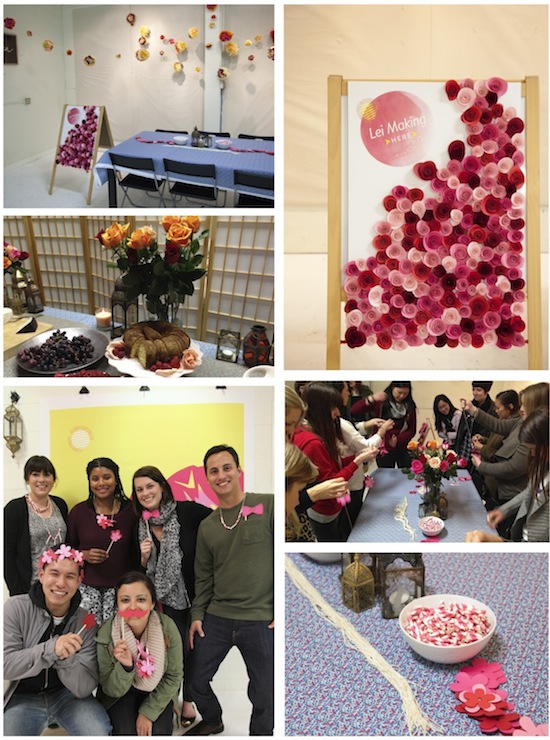 Tissue paper flower garlands hung from the ceiling and real roses filled the room. Photos were snapped in front of our mosaic rose backdrop and a good time was had by all! Soon, you'll have your chance to celebrate this Moroccan tradition at a store near you. On May 10th, over 50 Tea retailers across the nation will each host their own Rose Festival and we can't wait to see your #TeaRoseFestival photos! Stay tuned for details.
Want to throw your own Rose Festival?