When we set off for Scotland in search of inspiration for this season's collection, we never imagined the wonder we'd find there. From the 6,200-mile stretch of windswept coast to Edinburgh's charming labyrinth of cobbled streets, through quiet rural pastures and on up into the majestic highlands, beauty surrounded us everywhere we went. Each striking landscape held its own unique set of treasures—stories of mythical creatures, time-honored traditions, and real-life fairy tale castles. Every region rich with history, and every bit fascinating. We couldn't wait to get back and share all of our experiences with you; and how fun it's been recounting the stories and hearing your reactions these past few months.
As the year comes to a close and we prepare to launch into our next destination, let's take a moment to look back at a few of your favorites from Scotland.
Festive Florals
Sweet blooms and bold botanicals give these pieces whimsical charm.
From left to right: Wallpaper Party Dress – Rowan Flutter Romper – Marjorie Two-Tone Romper – Glenna Pieced Dress
Dressy Details
For when they're feeling a little fancy.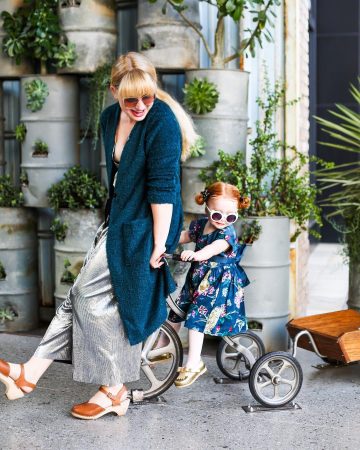 From top, left to right: Caledonian Forest Sash Dress – Heath Button-down Shirt – Ottie Embroidered Tulle Dress – Culzean Castle Ruffle Dress – Duncan Button-down Shirt
Hints of Sparkle and Shine
A little glitz and glimmer makes a chic statement, and is perfect for all her upcoming parties.
From left to right: Merchant City Wrap Neck Dress –  Hatton Empire Baby Dress
Bright and Bold Patterns
From tartan plaids to bold color-blocking, we love our vibrant hues (and you gave them a thumbs up, too)!

From top, left to right: Faodail Flannel Jumper (and baby dress) – Tartan Baby Pullover – Annella Skirted Dress – Colorblock Zip Hoodie –  Inverness Baby Outfit
Cozy Textures
Soft sweater knits you just can't help but snuggle up to.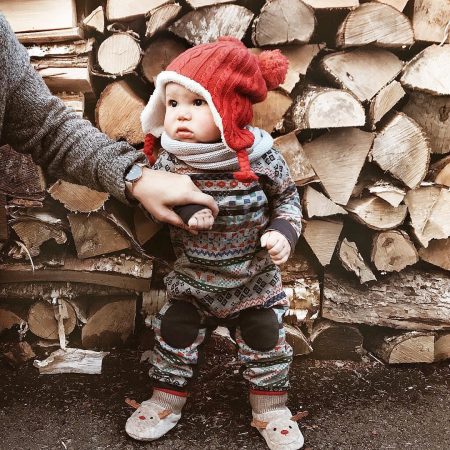 From top, left to right: Gryffe Knee Patch Romper – Sheep Rock Sweater Dress – Sweater Blazer – Sherpa Baby Zip Hoodie –  Suzette Sweater Dress
Creature Features
There's just no resisting a cute furry face. Say hello to some of your favorite Scottish critters!
From left to right: Hawk Highness Graphic Tee – Uan Sweater – Fox and Badger Popover – MacDuff Graphic Romper 


What other styles were you gushing over this season? Share your festive faves with us on Instagram!