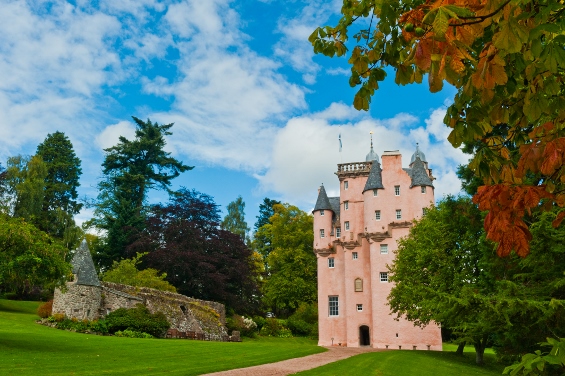 Image by David Ross Photography/Britain Express
The National Trust for Scotland Foundation USA collaborates with citizens from across America to preserve Scotland's legendary beauty and cultural heritage. Follow Executive Director, Kirstin Bridier, on a tour of Scotland's fairytale castles.
If fairytales were real, they'd all take place in Aberdeenshire.
From pink turreted towers to gleaming suits of armor, from glorious gardens to spooky ghosts, the northeast corner of Scotland is filled with dozens of incredible, atmospheric castles. Best of all, you can bring the past to life by visiting (and even staying) in many of them! Read on for my picks for an amazing, family-friendly castle tour.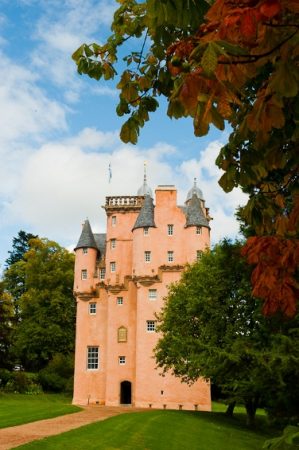 Image by David Ross Photography/Britain Express
Start at pink-walled Craigievar, a Scottish Baronial tower that was home to the Forbes-Semple family for over 380 years. If ever a castle could be called cozy, this is it. Rare antiquities are displayed side-by-side with the family's more familiar belongings. (I see you, Paddington Bear!) Extraordinary portraits include the glamorous Hon. Sarah Semple by Raeburn – check out that hat! – and the intimidating "Red" Sir John Forbes, whose personal motto was "Doe not vaken sleiping dogs." Yikes.
Artificial light has not been installed above the first floor, so you can experience the castle's art and artifacts in the same way the family did for centuries. You'll feel like Rapunzel as you wind your way up five flights of spiral stairs to the Long Room at the top of the castle, where the family once held cèilidhs, or traditional Scottish dances. Peek into the Maids' Room next door and imagine sleeping head-to-toe with three other servants in one of the box beds. You'll also find an amazing view of the rolling farmland surrounding Craigievar, including two woodland trails for you to explore. (And, while a wee bit smaller, Tea's Craigievar cardigan is just as splendid.)
Another family favorite is Crathes Castle, Garden, and Estate. Here, fourteen generations of the Burnett family, and maybe a ghost or two, lived under colorful painted ceilings that date to the 16th century. Look closely to see if you can find King Arthur, Julius Caesar, and the nine muses. Also of note: behind the main door of the castle is a yett (a gate made out of woven iron bars). Yetts were a uniquely Scottish form of defense– and nearly impossible to get past!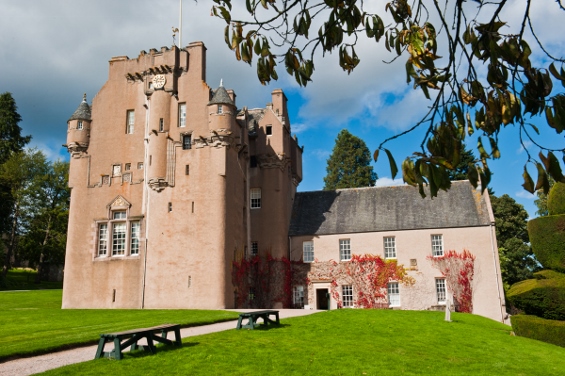 Image by David Ross Photography/Britain Express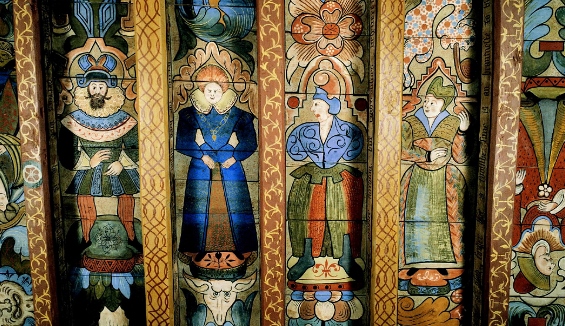 The walled garden at Crathes is straight out of Alice in Wonderland, with topiary yews , a croquet lawn, color coordinated flower beds, and (of course) roses. Six woodland trails lead to the open countryside, providing the opportunity to see red squirrels, roe deer, woodpeckers, and heron. For those more adventurous visitors, there is even a ropes course located on the castle grounds!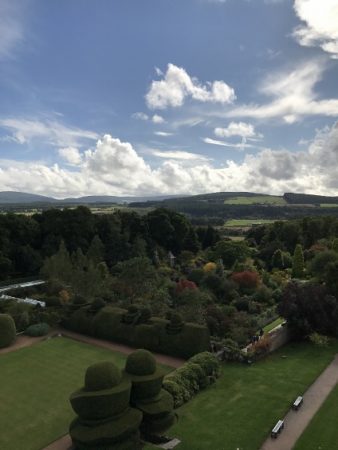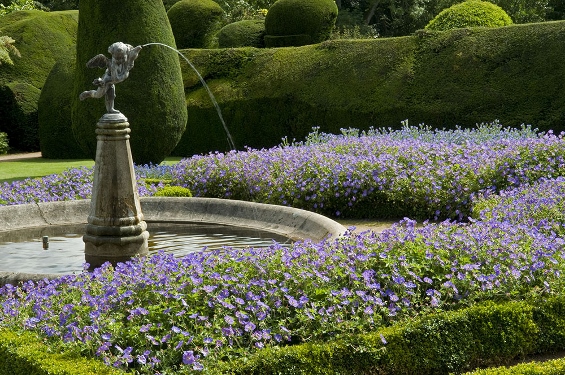 Finally, live like a laird by spending the night at Fyvie Castle. Previous royal guests include Robert the Bruce and Charles I – why not you?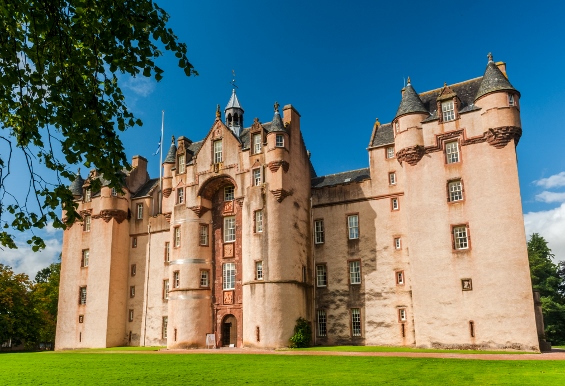 Image by David Ross Photography/Britain Express
Five families lived in this castle over eight centuries, with tradition claiming that each built one of its five towers. Fyvie features a huge stone spiral staircase and lavish oil paintings highlighting some seriously Scottish style. In addition to touring the castle, you'll want to explore the property's loch, with its swans and mallards, and the early 20th-century bowling alley and glass-roofed racquets court. Luxurious, indeed!
Can't wait to visit? Admission to all of these properties, and many others, is free to members of The National Trust for Scotland Foundation USA, an organization that supports the conservation of irreplaceable treasures like the unusual medieval carvings adorning Fyvie Castle, which are in urgent need of stabilization and treatment. Together, we can ensure that these stone sculptures will greet centuries of visitors to come.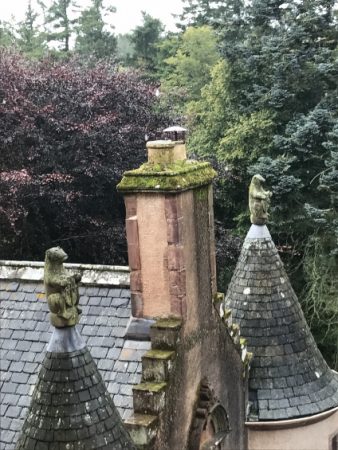 Image by David Ross Photography/Britain Express
*All images courtesy of the National Trust for Scotland, unless otherwise noted.