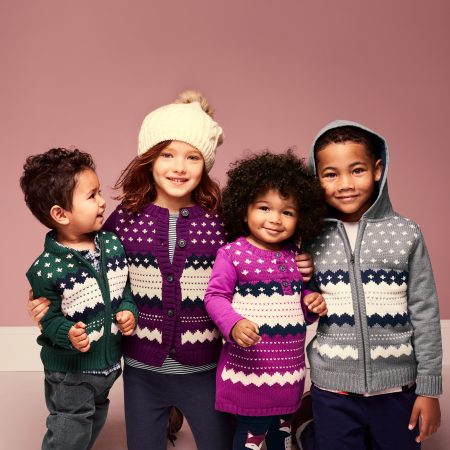 Whether headed to the mountains to catch the first snowfall of the season, or sticking around town to spend a cozy holiday at home, sweaters are undoubtedly part of the plans. Just in time for family photos and those annual holiday sweater parties, we've got the cutest matching styles for brothers and sisters, big and small.
Heirloom quality. Timeless style. Irresistibly cute. Our Fair Isle sibling sweaters are extra warm, super soft, and sure to be a holiday hit. Hurry, and deck your crew out in time for the season's festivities!
Girl Fair Isle Cardigan
Bold berry makes for a stylish statement
Boy Fair Isle Zip Hoodie
He'll love this cool color palette!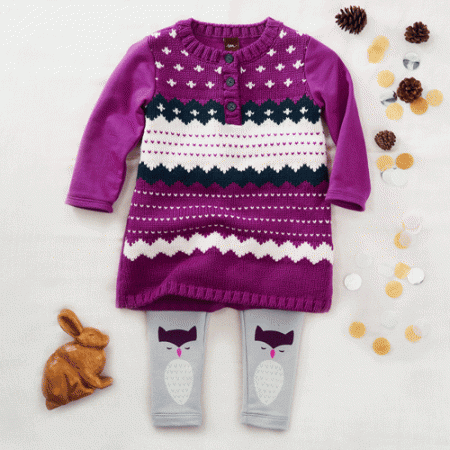 Baby Girl Fair Isle Sweater Dress
Paired with our Owlish Cozy Baby Leggings, this outfit is a real hoot!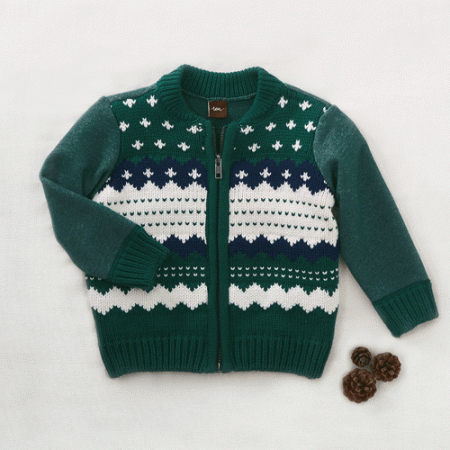 Baby Boy Fair Isle Zip Cardigan
Your little guy will be wintry warm in this handsome green garland hue!