This summer, Tea families across the US are showing us around their cities and sharing the incredible places that make them special. 
Next up in our Share Your City series, we head to Boston where Tatiana Ivanova and her girls take us on a stroll through the cobblestone streets outside their door.
Boston is full of history, charm and cutting edge innovation. From the beautiful brownstone houses of Beacon Hill and the landmarks along the Freedom Trail, to the iconic grounds of Harvard University and Fenway Park, Boston is the country's treasure trove.
Our two most favorite neighborhoods of Boston are Cambridge and Back Bay. Follow us to discover these two charming neighborhoods.
Harvard Square
Cambridge is well-known for its prestigious schools: Harvard University and the Massachusetts Institute of Technology (MIT). We like to take strolls around Harvard Square and enjoy its young and eclectic vibe.

Hourly Oyster House
The best place to eat at Harvard Square and experience the taste of Boston is at Hourly Oyster House. There, you will enjoy local oysters and fresh seafood along with carefully crafted signature cocktails.

Back Bay
Boston's Back Bay is another beautiful neighborhood located in the heart of the city. Back Bay is known for its rows of Victorian brownstone houses—considered one of the best preserved examples of 19th-century urban design in the United States. It is also a fashionable shopping destination and home to some of Boston's tallest office buildings, the Hynes Convention Center, and numerous major hotels.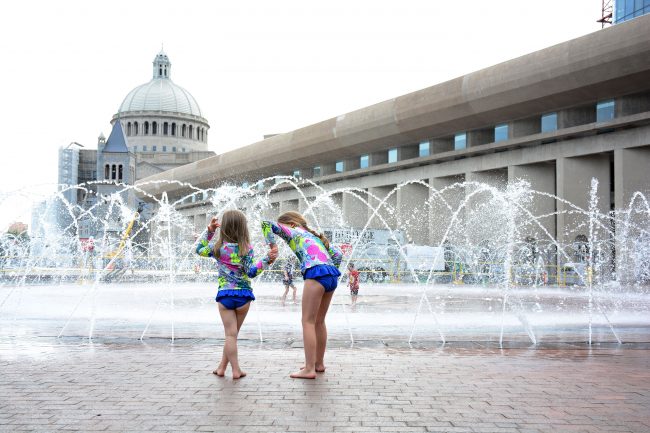 Splash Fountain at Christian Science Plaza
The best summer attraction for kids on a hot summer day is the Splash Fountain at Christian Science Plaza. You will find many Bostonians and visitors cooling off at this beautiful and famous landmark.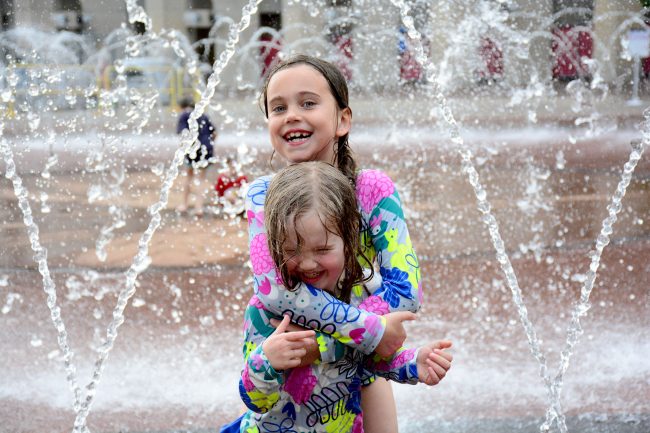 Cambridge and Back Bay are just two beautiful neighborhoods out of a vibrant diversity of other wonderful neighborhoods in Boston.

Interested in seeing more from this curious Bostonian bunch? Follow along their fun adventures here.