At Tea, we believe that every day is an adventure. We live to explore, to discover, to travel—around the globe and across the street. And we want you to go there with us! This year we will… take you on a journey to a whole new destination – Argentina & Bolivia! This year we will… ask you to share your adventures with Tea!
Ask your little citizens about their plans for this school year and use #TeaAdventurer to share your poster with us on Instagram. You'll receive a poster in your order, but you can download our This Year I Will poster here too.  Don't have Instagram? Not a problem! Upload your photo here.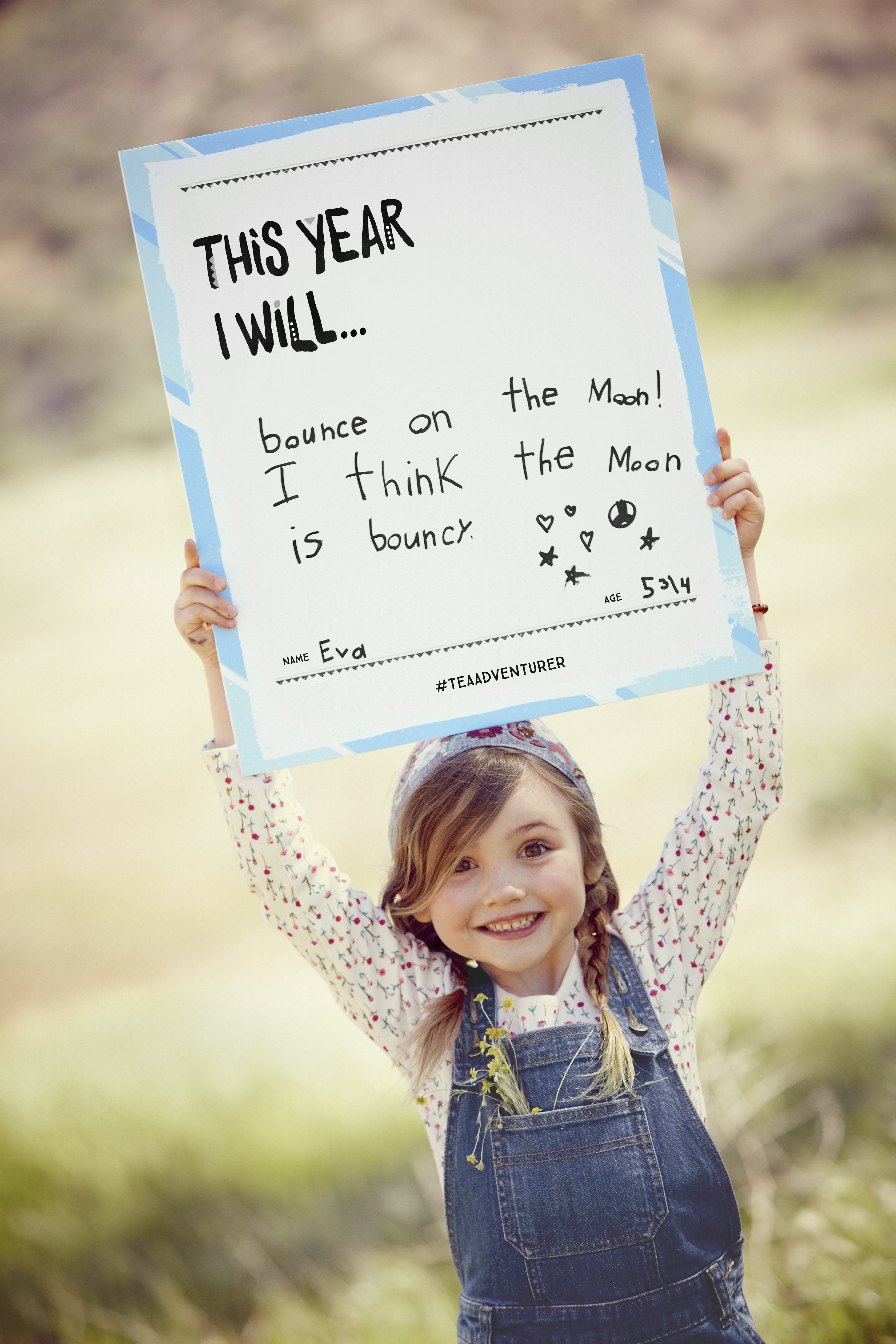 With families across the world gearing up for a new school year, we want to know what kind of adventures your little citizens have planned! What do they want to do, see, hear or explore this upcoming year? What will your little citizen dream up?
We asked the kids on our shoot what they will do this year. Eva, 5 (and 3/4s!), dreams of bouncing on the moon! Nolan, 7, wants to learn how to whistle and go on an airplane, train or jet. Miya, 8, wants to go to Tokyo, because she was born there and hears they have good bananas.
And then we asked you…
We can't wait to hear what our #TeaAdventurers will be up to this year!