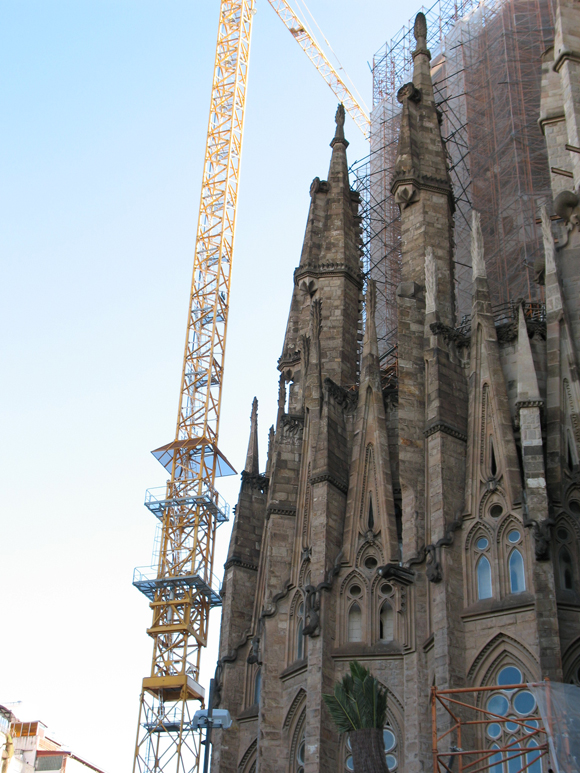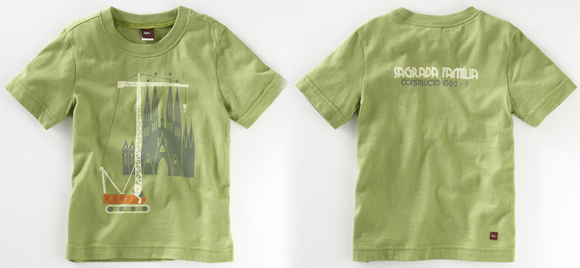 (Tea's Construction Graphic Tee)
Sagrada Família is a Roman Catholic church being built in Barcelona, Spain.  It was designed by famous Catalan Architect Antoni Gaudí.  It is a UNESCO world heritage site and when it's finished being built it will be the tallest church in the world.
Sagrada Família has been under construction for over 120 years; many people from Catalonia don't believe it will ever be finished.  It made me curious if it was the world's longest construction project.  I did some research and  Sagrada Família didn't make the list – probably because it's not actually finished yet.  If it's completed by its expected date of 2026, it would have taken 144 years to complete putting it in 7th place.  Originally it was expected to take much longer, up to 400 years, but with the advances in technology have greatly improved the construction process.
It always amazes me that they could build all these beautiful ridiculous buildings without our modern technology.
Here's the top ten longest construction projects:
10. The Coliseum in Rome, Italy (10 years)
9. Parthenon in Athenia Acropolis, Greece (17 years)
8. The Great Pyrimid of Giza in Giza Necropolis, Egypt (20 years)
7. Sacayhuamán near Cusco, Peru (63 years)
6. York Minster Cathedral, York, England (252 years)
5. Chichen Itza in Yucatán, Mexico (400 years)
4. Angkor Wat in Angkor Cambodia (418 years)
3. Petra in Ma'an Governorate, Jordan (850 years)
2. Stonehendge in Wiltshire, England (1600 years)
1. The Great Wall of China on China's norther boarder (2000 year)
from askmen.com