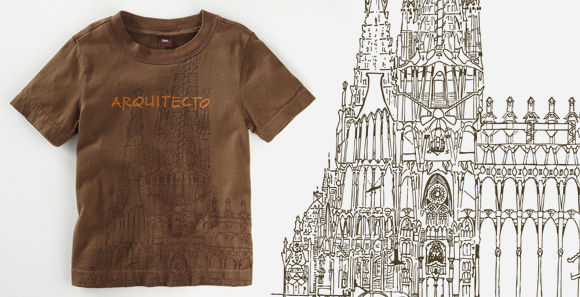 Tea's El Arquitecto Tee
How cool is this? Antoni Gaudí used an innovative method of hanging weights on strings to figure out the arches for his design of Sagrada Família. This ingenuity inspired our El Arquitecto Tee. Check out those arches.

We even got the writing from a real-life architect – Matt Hutchinson.  Who also happens to be married to our VP of design, Laura Boes. Check out the Gaudi-like chain sculpture we made during our photo shoot. It can be seen on page 17 of our Spring catalog. You can view it here in the catalog section of our website.