Back by popular demand is guest blogger Naomi who has a United States passport, but considers herself a global citizen and currently lives in New Delhi, India.  Along for the great adventure is her husband, one teenage traveler, two little citizens and an Indian street dog.  She blogs about their life (including an upcoming relocation to Singapore) at Delhi Bound [https://delhibound.com].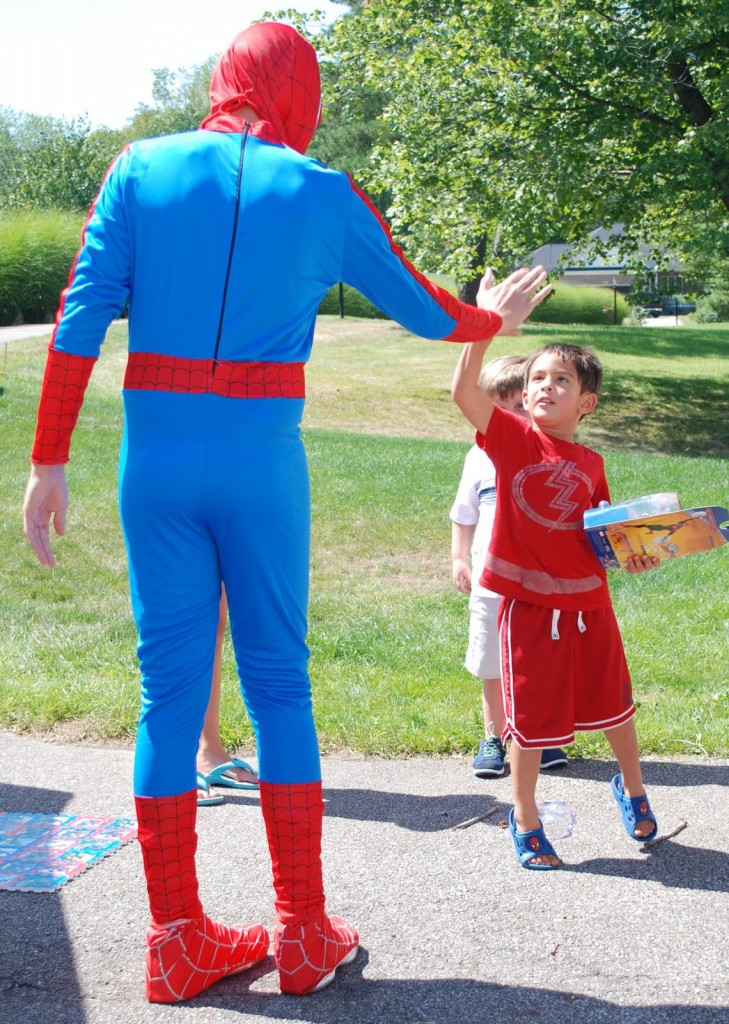 Before we moved to India, our kids were at that perfect age for splendiferous birthday parties.  The kind where you could simply have a friend's older child dress up in a costume to surprise the birthday child. The type of parties where "theme party" meant matching plates, napkins and silverware.  When we had those types of parties, the cake was artfully crafted by yours truly (the process included licking my fingers as I frosted) and the balloons didn't have helium.
When we arrived in our first foreign land, I was blown away by the extravagance, carnival atmosphere, the pressure of everything that was married with anything "party."  I was consistently under-dressed in my shorts and tank top, and never felt like our birthday gift was quite enough.
I started to explore the excess. What is it that my kiddos really want?
More than a high-fallutin' birthday party, they want to know that they matter.  They don't care if the goody bags adhere to the theme and they sure aren't bothered with what the invitations look like.
Instead of artfully done up (over the top) lunch boxes and mini cookie cutter sandwiches, little ones really just want us to turn OFF the tv / youtube, sit with them at the table and ask questions about their day.
I often hear parents say that on the weekends they feel pressured into doing instead of being.  Regardless of  family dynamics, our littles just want to be with us.  We don't have to spend big bucks on entertainment.  Downsize.  Simplify.  Don't do, just be.
In the age of recording virtually every waking moment (instagram, facebook, tumblr, etc. and etc.), please know that while photographs/photo books record amazing memories for generations to come, often times our children secretly wish that we would put down the camera and experience the moment right along with them.  I sometimes purposefully leave my camera at home on family outings. It's empowering not to feel the need to capture every moment with a camera, but instead with my own two eyes.
Finally, for us social media freaks (I'm a self-proclaimed addict), let's not get too soaked up in what everyone else is doing.  We'll forever be behind-the-times when it comes to beautiful instagram photos, creative picnics and afternoon playdate planning.  Let's not let someone else's 'reality' dictate ours.