To help everyone at Tea "go there," we make a yearly contribution to each employee for international travel and exploration. Upon their return, our Tea travelers write blog posts to share their adventures with all of us (and the world).
Cindy Young, the manager of technical design at Tea, recently traveled to China. Read on about her adventures!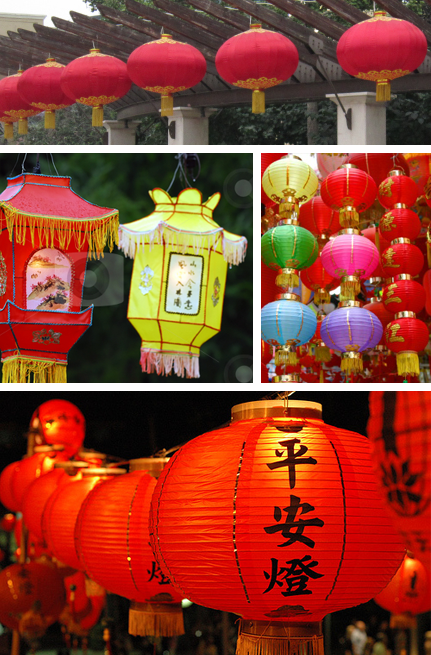 On my recent trip to Beijing and Shanghai, it was the week before the Mid-Autumn festival and National Day holiday. Both cities were in the midst of preparing for the festivities; displaying good luck lanterns everywhere and selling an abundance of moon cakes and a vast variety of treats and gifting merchandise.
The Mid-Autumn Festival, also known as the Moon Festival, is a popular lunar harvest festival celebrated by Chinese and Vietnamese people. The festival is held on the 15th day of the eighth month in the Chinese calendar, which is in September or early October in the Gregorian calendar.  The Chinese government listed the festival as an "intangible cultural heritage" in 2006, and it was made a Chinese public holiday in 2008.  It is also a public holiday in Taiwan.  This year it was on Sunday September 30th, and National Day occurs on October 1st every year.  The double holiday is one of the Golden Weeks in China where seven consecutive holidays can be taken to allow long distance family visits and promote travel activities (although only 3 days is Paid).
Historically, the festival was strongly associated with the legend of Houyi, an archer and his wife Chang'e. Upon completion of an important task to Emperor Yao (2200 BCE), Houyi was rewarded a pill to eternal life but he was to wait a year to be able to take it.  However Chang'e discovered the pill one day and took it herself, therefore she became immortal.  As a result, the couple became estranged and Chang'e escaped to the Moon while Houyi stayed on Earth.  Houyi built a palace near the Sun where he visits his wife once a year on the 15th of the eight month, hence the reason why the moon is so full and beautiful that night.
Traditionally, family and friends gather in the evening to celebrate, eat festive food and moon cakes.  After dinner, a visit to a public space, such as a park or shoreline, may follow for, literally, "appreciating the moon".  Importantly, lanterns and candles are lit, to enhance the ambiance and festivities.  They come in different shapes and sizes with unique details but most often in red and gold colors as they symbolize good luck.
Traditional practices are given a modern twist, most often for marketing purposes. For example, the traditional moon cake with lotus seed or red bean paste and egg yolk is now available in alternative fillings, such as green tea or chocolate or even in the form of characters from the popular Angry Birds game.  My favorite is the mixed nuts filling without egg yolk but also love the green tea and taro fillings.  The salty egg yolk provides an interesting mix of flavors, as the sweet and savory flavors complement each other. Those with the double yolks are considered as more generous gifts with double the luck J.
Since my family immigrated to San Francisco three decades ago, much of the Chinese traditions have diminished as we have assimilated to the American culture, but my father still preserves the tradition of making moon cakes every year, especially now to share the experience with the grandchildren.