To help everyone at Tea "go there," we make a yearly contribution to each employee for international travel and exploration. Upon their return, our Tea travelers write blog posts to share their adventures with all of us (and the world).
Sandra, our data guru, shares her travel highlights in the unexplored parts of London and Wales.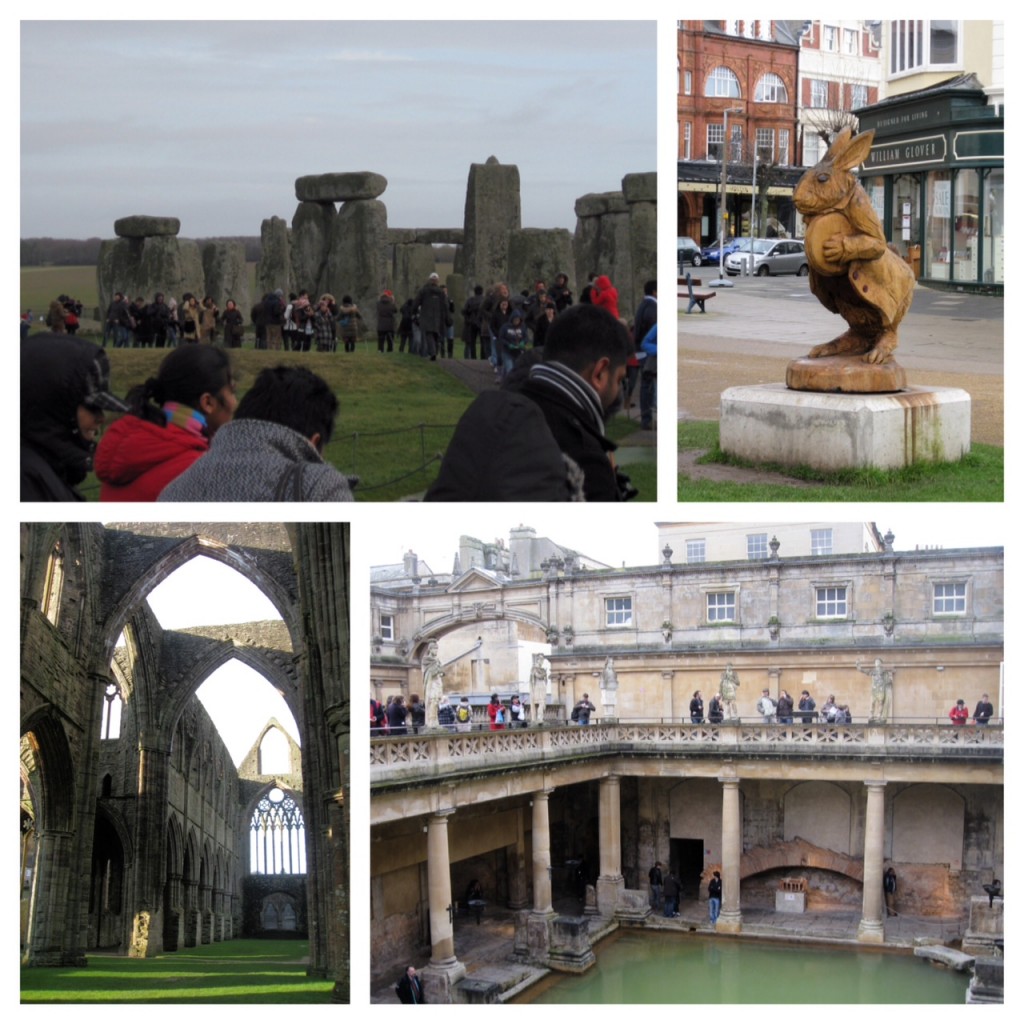 My brother and I traveled to the UK at the end of December to sight-see and visit our grandma and
uncle in the south of Wales. Since we've both been to London before, we skipped the standard tourist
stuff and took a lot of day trips before heading to Wales. Here are a few highlights from our trip:
London. Royal Ballet, one of the top ballet companies in the world, is a must see if you're a ballet fan
or appreciate grace mixed with athleticism. Try to catch a performance with principal dancer Alina
Cojocaru.
Sightseeing tip: If you've been to London before and London Pass isn't economical, Days Out Guide
offers 2 for 1 promotions with a valid travelcard from a rail station (must have the National Rail logo;
travelcards from London Underground won't work) and it includes some attractions, such as the London
Eye, that aren't covered by London Pass: https://www.daysoutguide.co.uk/2for1-london
Stonehenge. A UNESCO World Heritage Site and on my bucket list of things to see. The henge is roped
off so you can't touch or wander among the stones unless you sign up for a special dawn/dusk viewing.
It was very cold and windy there so make sure to wear lots of layers if you visit in the winter!
Bath. Who doesn't want to see the city where Jane Austen's characters go to recuperate? Ok maybe
just me. The city of Bath is also a UNESCO World Heritage Site and has the only hot springs in the UK.
We took a tour of the Bath Abbey Towers (hilarious yet informative tour of the history of the abbey),
explored the Roman Baths, sampled the spring water at the Pump Room (tastes like warm iron, gross),
and ended the day soaking in the thermal waters at Thermae Bath Spa.
Tintern Abbey. Tintern Abbey is the first Cisterian monestary in Wales and inspired William
Wordsworth's poem "Lines Written a Few Miles above Tintern Abbey" and Alfred, Lord Tennyson's
poem "Tears, Idle Tears." The surrounding Wye Valley has beautiful scenic walks along the River Wye; a
perfect diversion while waiting for the next bus back to Chepstow!
Llandudno. Llandudno is the largest seaside resort in Wales and has a Victorian promenade and the
longest pier in Wales. The town has loose ties to Alice's Adventure in Wonderland as Alice Liddell, the
"real Alice," spent her summers there. Most attractions are closed in the winter, so after walking along
the promenade and pier, we searched for Alice in Wonderland statues scattered around the town (there
are four: Alice, White Rabbit, Mad Hatter, and Queen of Hearts).