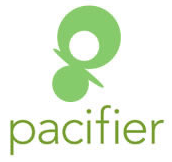 Wing and Jon opened Pacifier's doors in 2004 after trying to find a hip gift for their niece. We are sure the stylish babies of Minneapolis owe much thanks to this niece for needing a present!  Since then, three Pacifier locations have opened their doors and lucky for us, two of them happen to be Tea Collection destination stores!  We encourage you to stop in and chat with the friendly staff who always go above and beyond for their customers.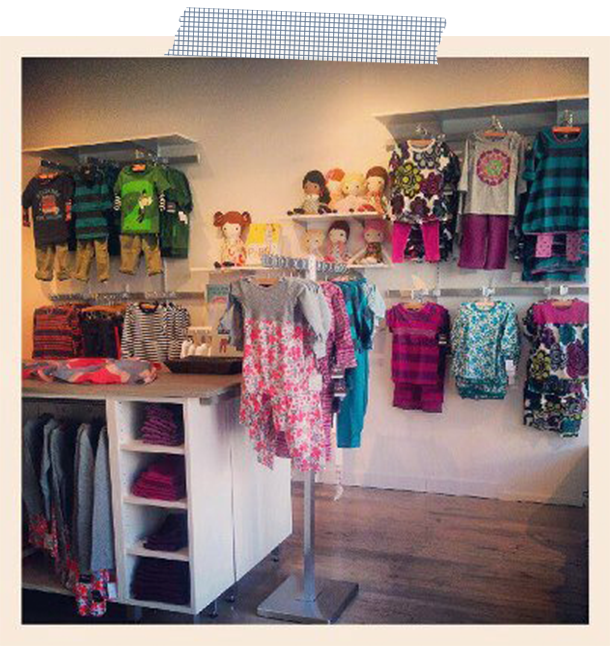 Tea: How did you decide to take the leap and open your own store? How long has your store been in business?
Wing: I had had a job with a terrible boss, and I decided I couldn't work for anyone else but myself. We've been in business now for just over nine years. I really need to go back and thank that boss.
Tea: All of our retailers are so different! Tell us what makes your store unique?
Wing: We have three stores and all have a very unique look. The main store in N.E. Minneapolis is our original one and the largest; it's bright, colorful and a bit more quirky-looking. Our downtown Minneapolis store in the skyway is painted dark grey and caters to busy executives and office folks looking for a quick gift. Our newest location in the 50th & France neighborhood of Edina, has more muted and refined colors. They all carry many of the same products, but we've made an effort to tailor each one to the neighborhood it's in.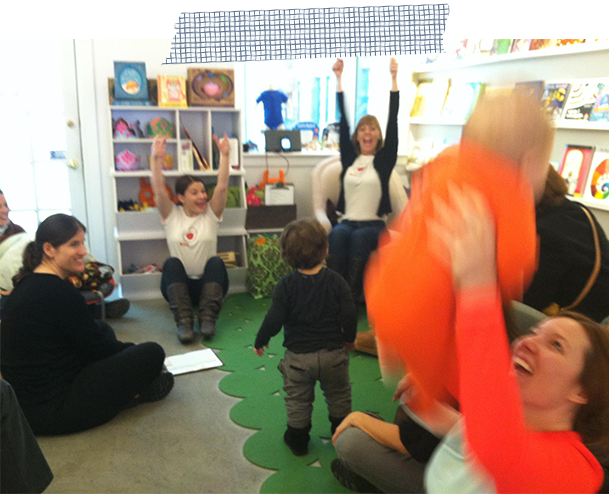 Tea: What is your favorite part of the day in the store?
Wing: Opening boxes of new deliveries, especially clothing. It's so fun because most of the time I've forgotten what we ordered months ago.
Tea: What's the trendy thing right now in kid's fashion now?
Wing: What are people coming in for? Mustaches on everything, still, and chevron.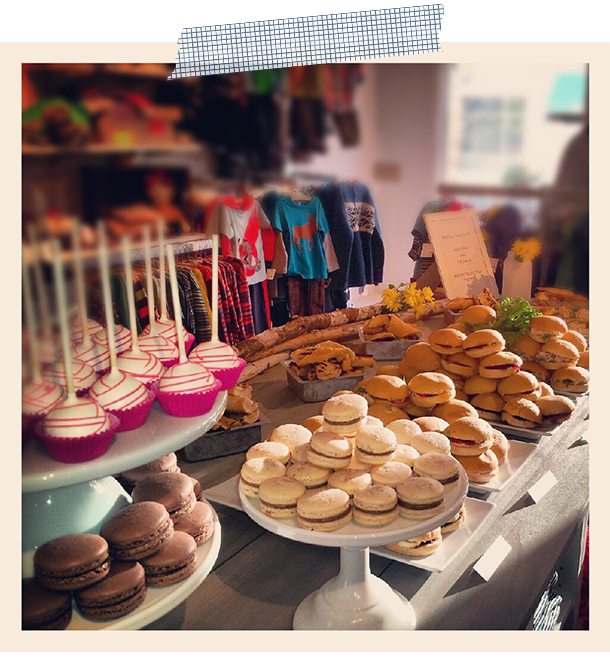 Tea: What do you do in your "spare" time? Laughable right?
Wing: I've been lucky to have an amazing staff that allowed me to take my first full 2 week vacation in years. We took a road trip out east to visit family and it was a blast. I was worried about my 4 year old melting down, but he did great. I've also had time this summer to work on a little Japanese-style garden in my backyard.
Tea: How do you balance it all? Do you have any tricks for the rest of us?
Wing: With work and family, there's always something to be done. I've come to accept that I can't do it all, it won't always be perfect, and I try not to let that stress me out anymore. My trick: try to schedule as many date nights and girls nights out as possible! For me, it's the one thing that always falls to the bottom of the list, so I have to always remind myself to do this.