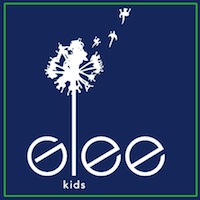 Each month Studio T  features one of our retailers.  This month we caught up with Noelle and Jim Garstka, the husband and wife team behind Glee Kids in Chapel Hill, North Carolina.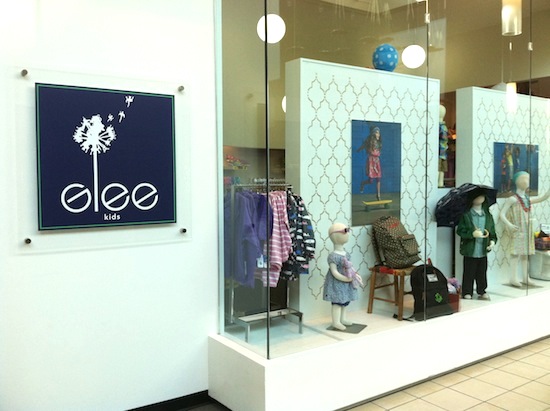 Have you always lived in Chapel Hill? 
We moved to Chapel Hill in 2011 shortly after our third child was born.  After 8 years in the Bay Area we decided to relocate our family to the East Coast and attempt to slow things down a bit.  Although we love (LOVE) California, our careers were all consuming and we had very little time to enjoy the wonderful things around us.  Chapel Hill is a vibrant, small town with so much to offer.  It is family focused and we spend very little time in our cars, which makes a huge impact on our quality of life.
How was your business born?
Glee Kids opened in 2008 by a local mom who, after spending years in California and New York, saw the need for a modern children's boutique in Chapel Hill.  In 2012 she decided to move on and sent out an email to her customers about the closing sale.  As a customer, I was heartbroken to hear this news and contacted her to see if she was willing to sell the shop – three weeks later we were business owners.  This didn't exactly follow our plan to "slow things down", but we were and continue to be excited about Glee Kids and our involvement in the community.
Where is the last place you traveled?
The last place I traveled was New York, which was supposed to be a quick trip to finish up our fall buying for the store.  But thanks to a snow storm, it turned out to be five glorious days alone (yes, my husband was stuck at home with all three kids), in a pretty hotel, with a coffee shop below and plenty of great things to see and buy.  I read a book, made lunch and dinner reservations, stepped in lots of melted snow puddles (lesson learned) and recharged.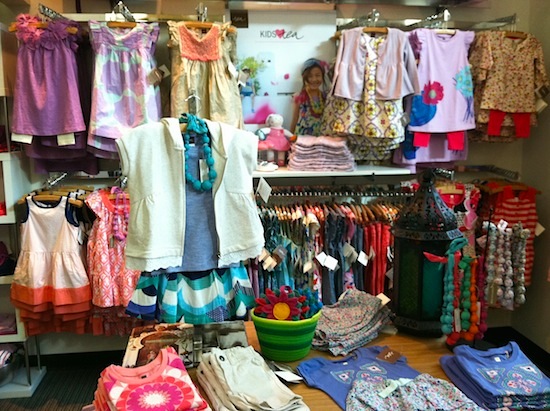 Your best friend is visiting your city for the first time and only has 24 hours to explore—what would you tell them to do? 
Oh wow, to narrow it down to a single day – too much pressure!  Well, after waking up at the Carolina Inn, you should step outside and take a nice long walk around the University of North Carolina campus.  The weather here is quite nice and should make for an enjoyable morning.  After working up an appetite, I would suggest grabbing something delicious from Sunrise Biscuit Kitchen and taking it over to Caffé Driade to devour with a great coffee.  Although Glee Kids is in Chapel Hill, we are but a few short miles to Durham and Duke University, so a visit to the Duke Gardens is a necessity.  It's incredibly beautiful and always full of visitors and families.  Since you are already in Durham, you should have lunch at Nana Taco and don't forget to order the Mexican Chocolate milkshake…spicy.  After lunch, you can head back to University Mall in Chapel Hill where you will find Glee Kids, Kidzu Children's Museum and many other local shops.  Southern Season is not to be missed and you can find the perfect gift at Peacock Alley.  And since you somehow scored tickets to the UNC/Duke game you can take a shuttle and get a taste of some great North Carolina basketball.  After the game, head over to the bar at Lantern for great drinks and food and then walk back to your beautiful suite at the Carolina Inn.
What advice do you have for local mothers?
One of my favorite parts of working in the store is hearing all the wisdom I get from our precious grandmothers.  They always have such great perspective and remind me to relax and stop putting our children's lives under a microscope.  Someone recently passed on a piece of advice – "if it isn't dangerous or mean, let it go".  Invaluable.
What types of events and promotions do you run in your boutique?
We try to have fun in store events, facebook promotions and partner with our neighbors.  Sometimes we have the fairies come in to do "fairy hair", other times we hand out balloons at Kidzu Children's Museum and we always offer our GG's (Glee's Grandmas) 10% off their purchase.
What is one thing your customers would be surprised to learn about you? 
Hmmm…I talk too much so our customers probably know everything!  Some of them might be surprised to find out that I am software consultant for a California based company.  Or they may find it funnier that I twirled a baton as a kid!