To help everyone at Tea "go there," we make a yearly contribution to each employee for international travel and exploration. Upon their return, our Tea travelers write a blog post to share their adventures with all of us (and the world)! We've had a hard time controlling our jealously here in the office since Amanda, our Senior Marketing Manager, first booked her trip. Now she shares her stories with all of us!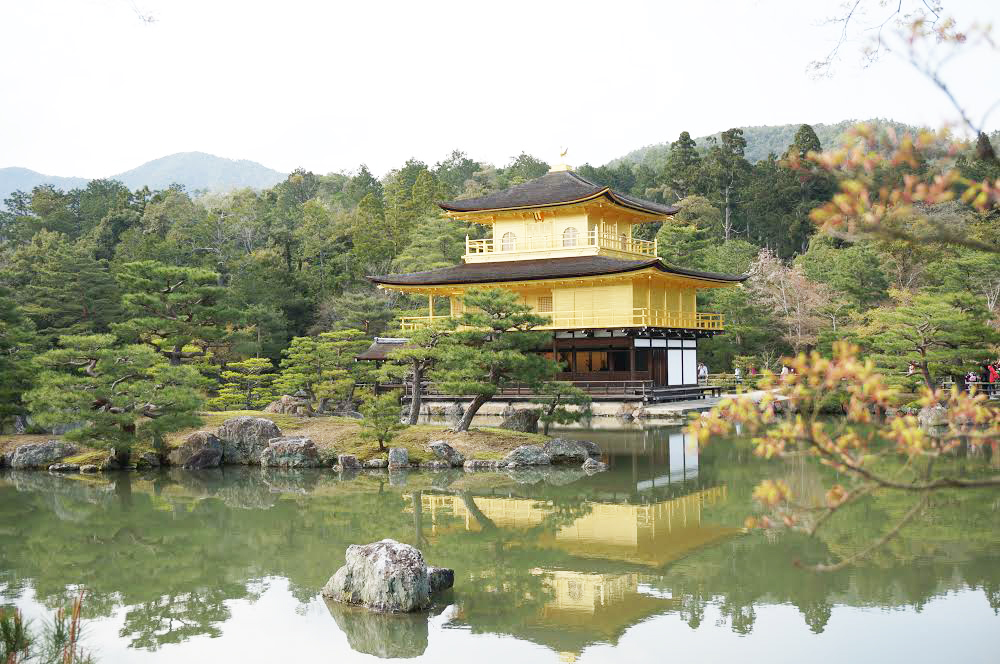 During my trip to Japan I was lucky to visit many places – Toyko, Kyoto, Mount Koya, Takayama, and Hakone. If you are traveling to Japan, I would urge you to put Kyoto at the top of your list. Hands down, it was my favorite stop of my trip. As I explored Kyoto, I stumbled upon a magnificent shrine or temple around every corner. Kyoto is actually known as the City of Ten Thousand Shrines! The most spectacular of these was the Kinkaku-ji (or as I called it, the gold shrine). The juxtaposition of ancient culture mixed with an ultra-modern society, it was fascinating and truly breathtaking.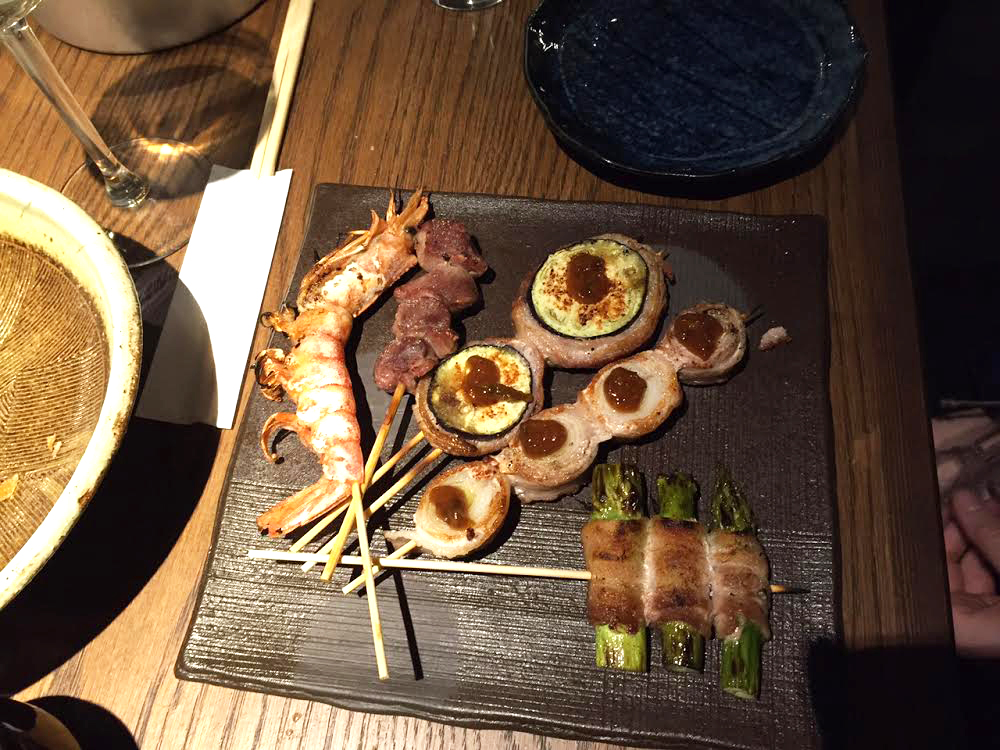 Near our hotel in Kyoto, there was a small alley called Pontocho, lined with restaurants and nightlife. During the day, the alley is unassuming and similar to any other in the busy city. At night, the alley comes alive and is packed with locals and tourist alike, popping in and out of their favorite hot spots. We stopped in one little spot and had the most delicious yakitori where we devoured grilled veggies wrapped in bacon. Yep, bacon! It really doesn't more incredible than that.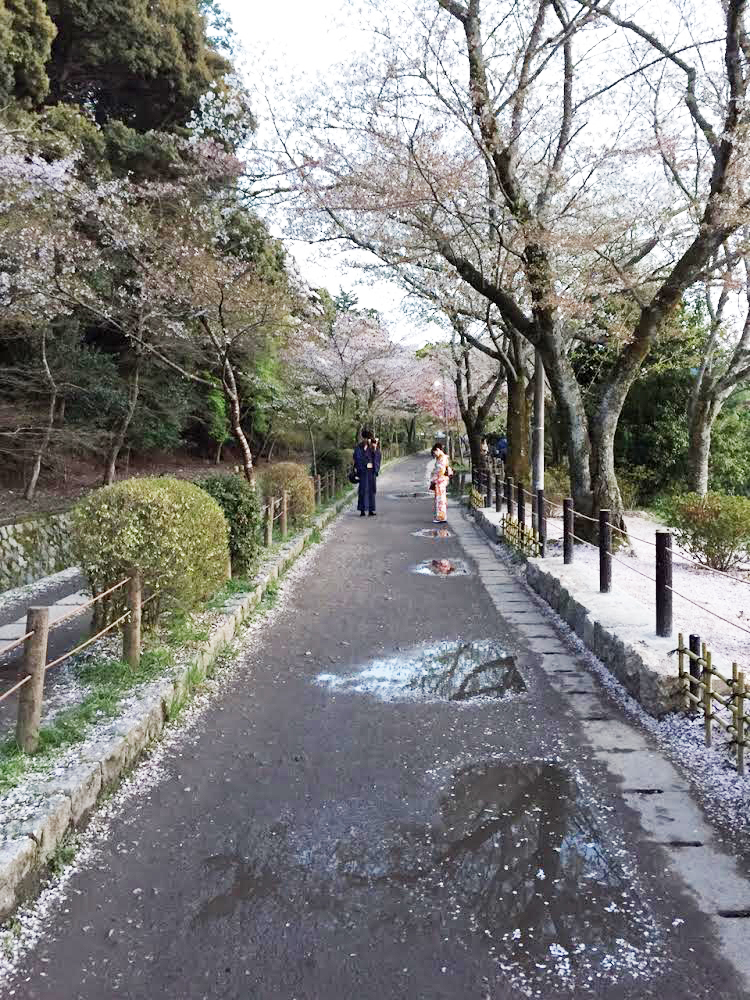 Since our trip took place during the first week of April, we were lucky to catch the cherry blossoms in full bloom. This made for a beautiful stroll down the philosophers path. We got there around 5:00 PM, which was a little late because all the cafes were closed. However, the sun was still out and the path was pretty empty. We were able to capture photos, without the usual crowds! The path gets its name from to Nishida Kitaro, one of Japan's most famous philosophers, who was said to practice meditation while walking this route on his daily commute to Kyoto University. Walking down the path was a welcome break from the chaos of Japan and allowed me to have my own moment of reflection.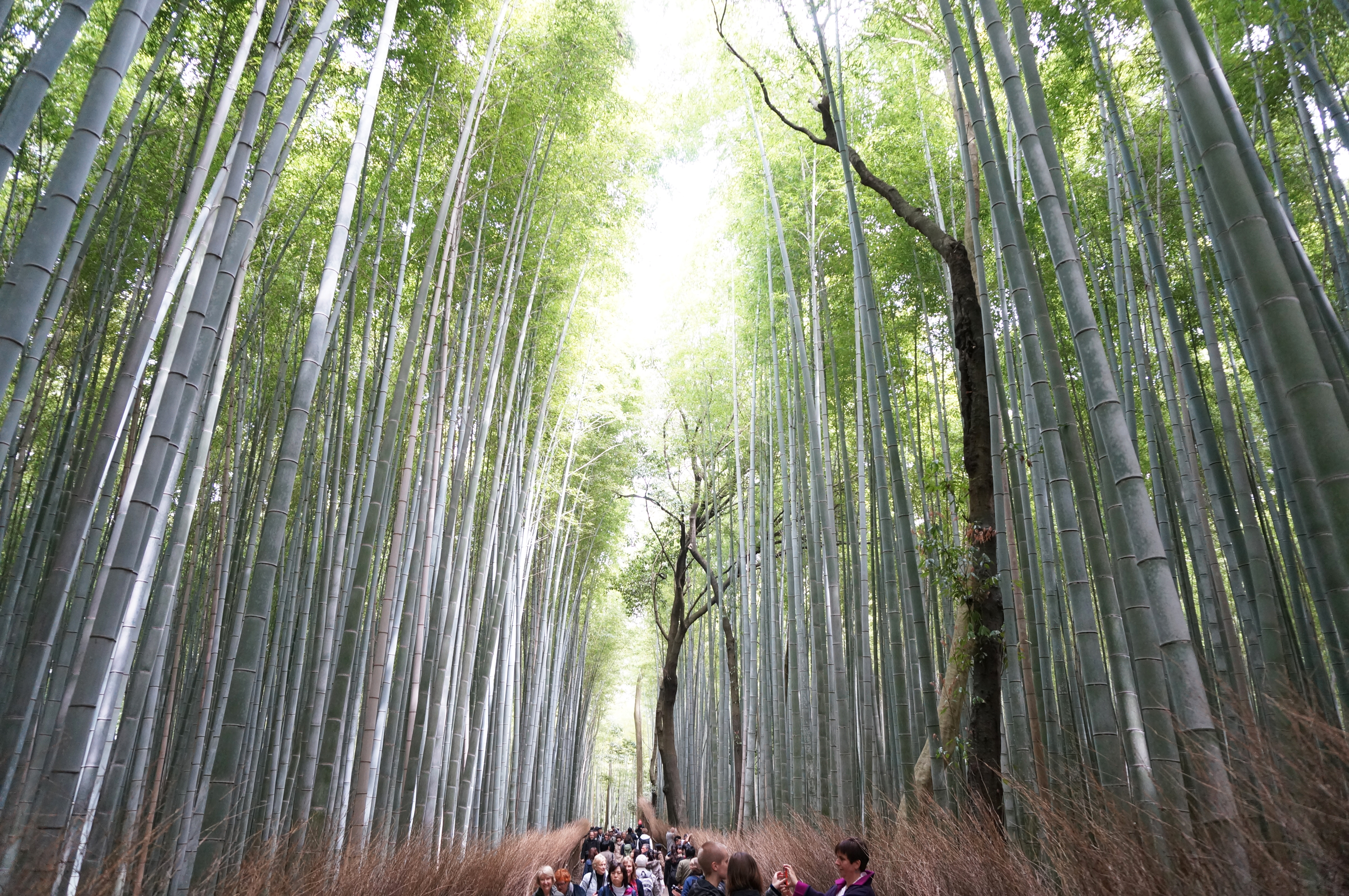 We also ventured to a bamboo forest just outside of Kyoto. The bamboo stalks are as tall as trees. Not only was the size of the bamboo breathtaking, but the teal-green hue made the landscape seem so surreal. This was one of my favorite stops of the entire trips. Seriously, look at this photo…that's no filter!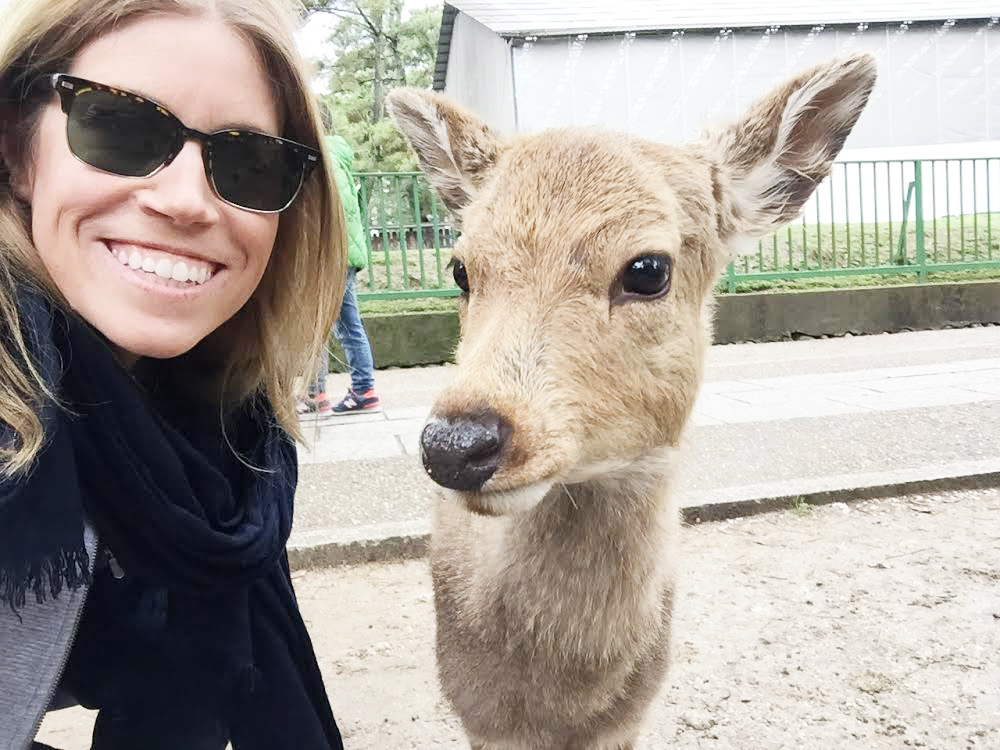 You can't go to Kyoto without taking a day trip to Nara. Despite my fear of animals, I somehow managed to capture this pretty fantastic picture with a very tame deer. The deer in Nara Park mingle with people and are considered a national treasure. It was such an experience to be so close to them.
All told, I couldn't have asked for a better adventure. It was incredible to see how even across the globe, where building, landscapes, food and animals are different from what I know back home, people are just people. We're not that different. Everywhere we went, people were friendly to us and always tried to help us find our way. It was a good reminder for me to do the same in my own life.