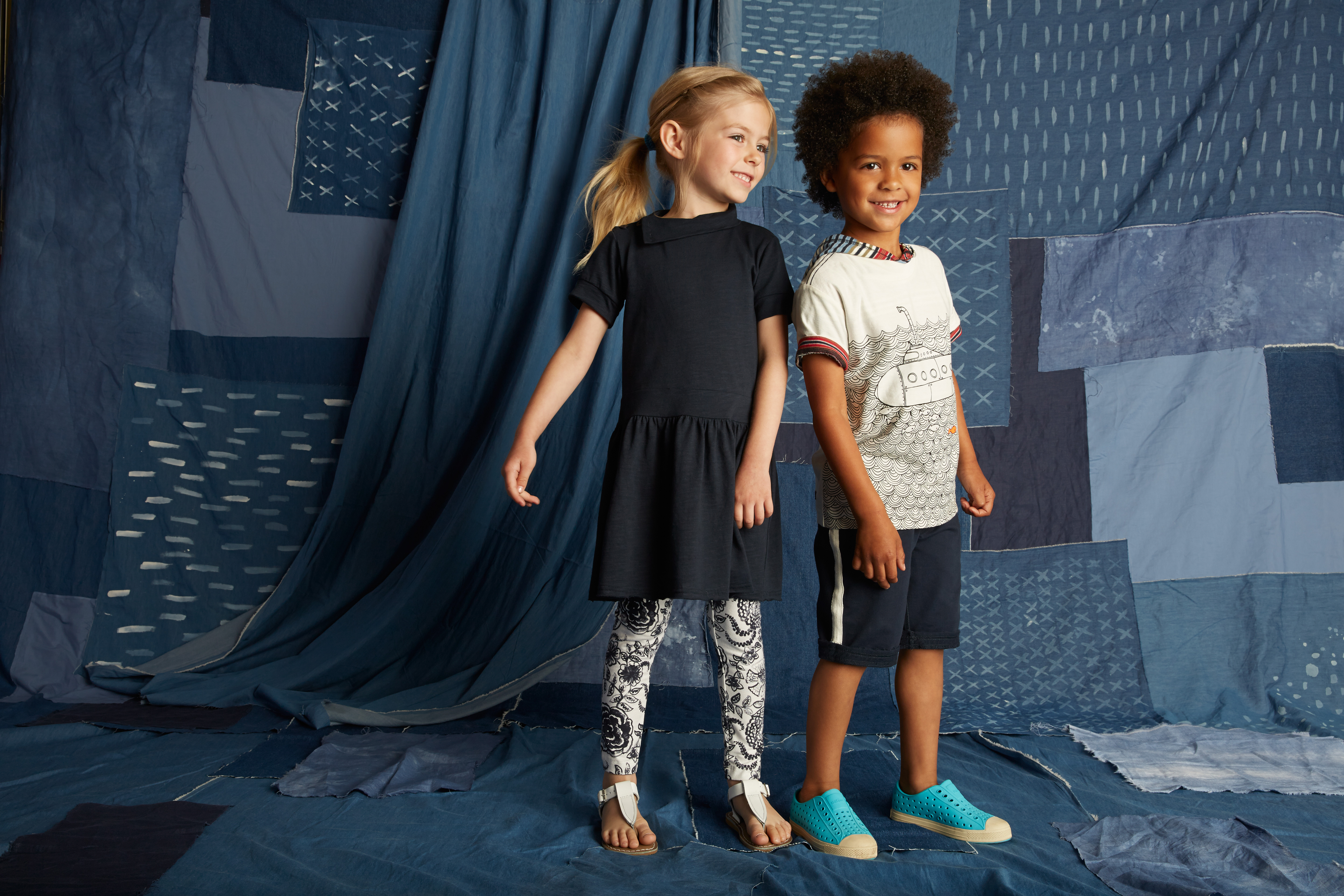 This June, we feature our Citizen Blue collection that draws on inspiration from travels on the sea. We put a spin on classic stripes with playful graphics or a bow tie. We were inspired by all things nautical like sand dollars, anchors, sea gull and submarines.  We envision our Tea little citizens putting on these fun styles and going out to the backyard to play pretend. Live by the seashore ? Take these styles for a spin on the boardwalk or for an afternoon sail!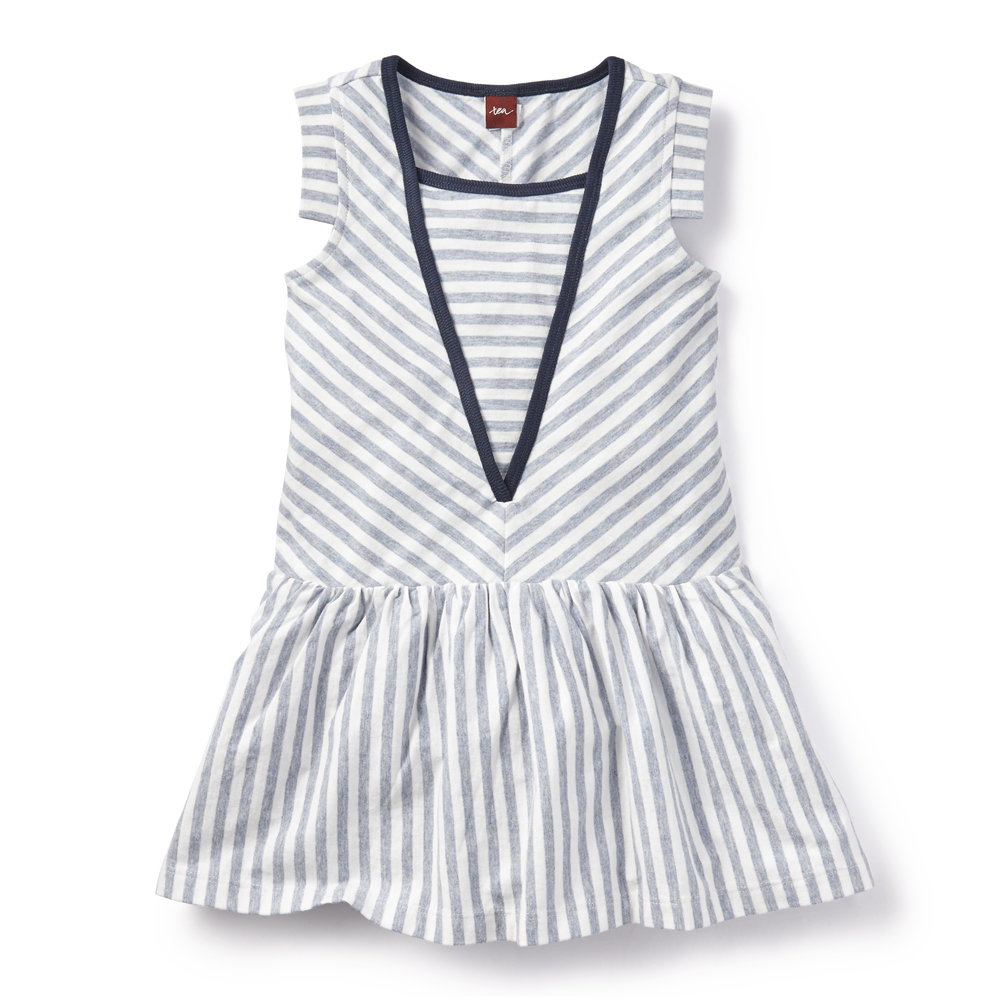 Our girl's Maritime Stripe Dress is inspired by vintage nautical styles. We love the flare-skirted bottom and the adorable cap sleeves!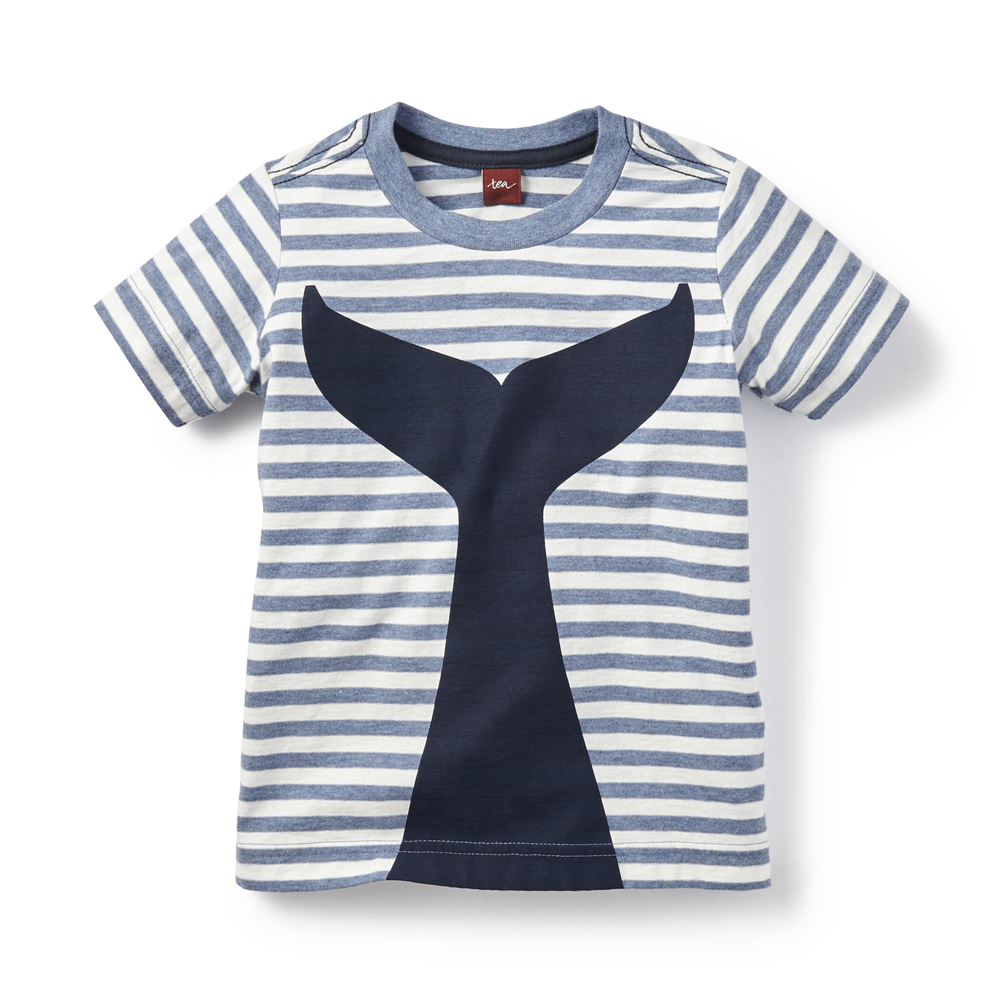 Did you know that a whale's tail is called the fluke? Check out our boy's Whale's Tail Graphic Tee! Perfect to sail the high seas with.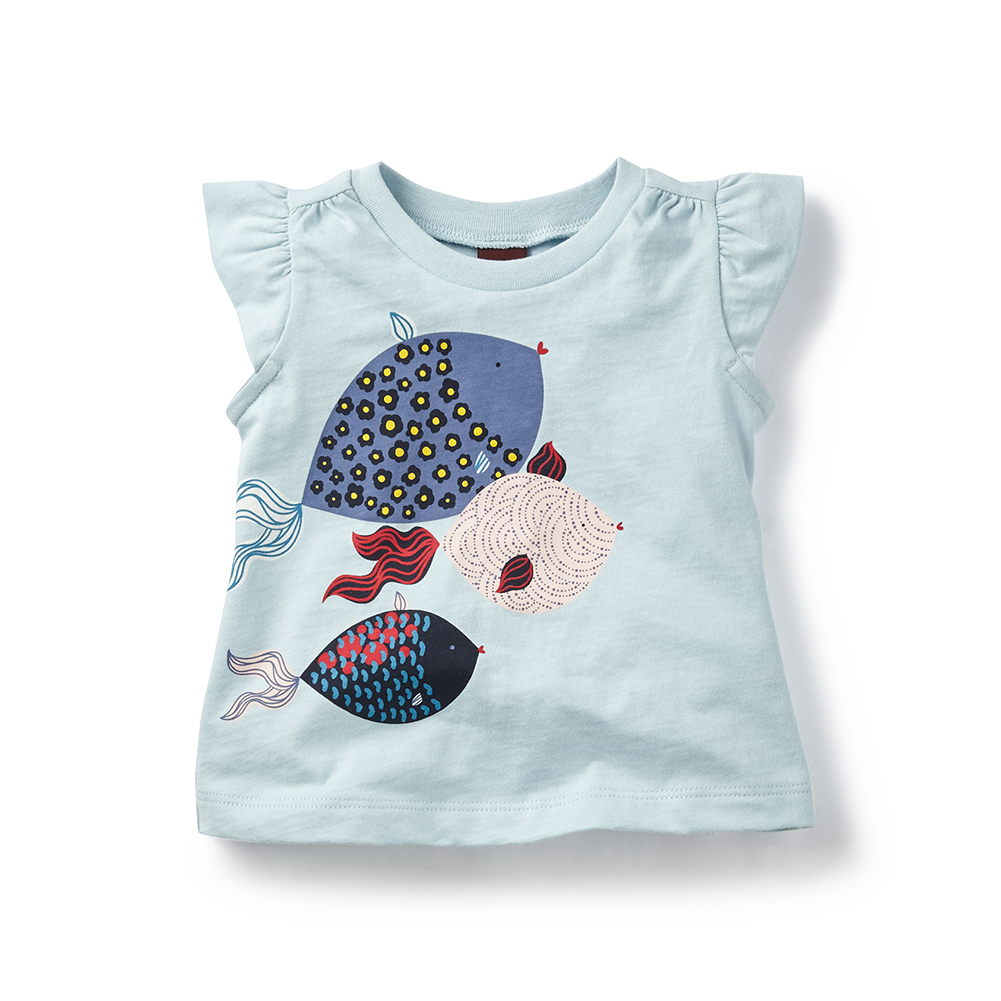 Our Shibori Fish Graphic Tee is all about what is under the sea! The little fish graphic is inspired by shibori design – a Japanese tie-dying technique. Learn how you too can learn how to do Shibori dyeing at home.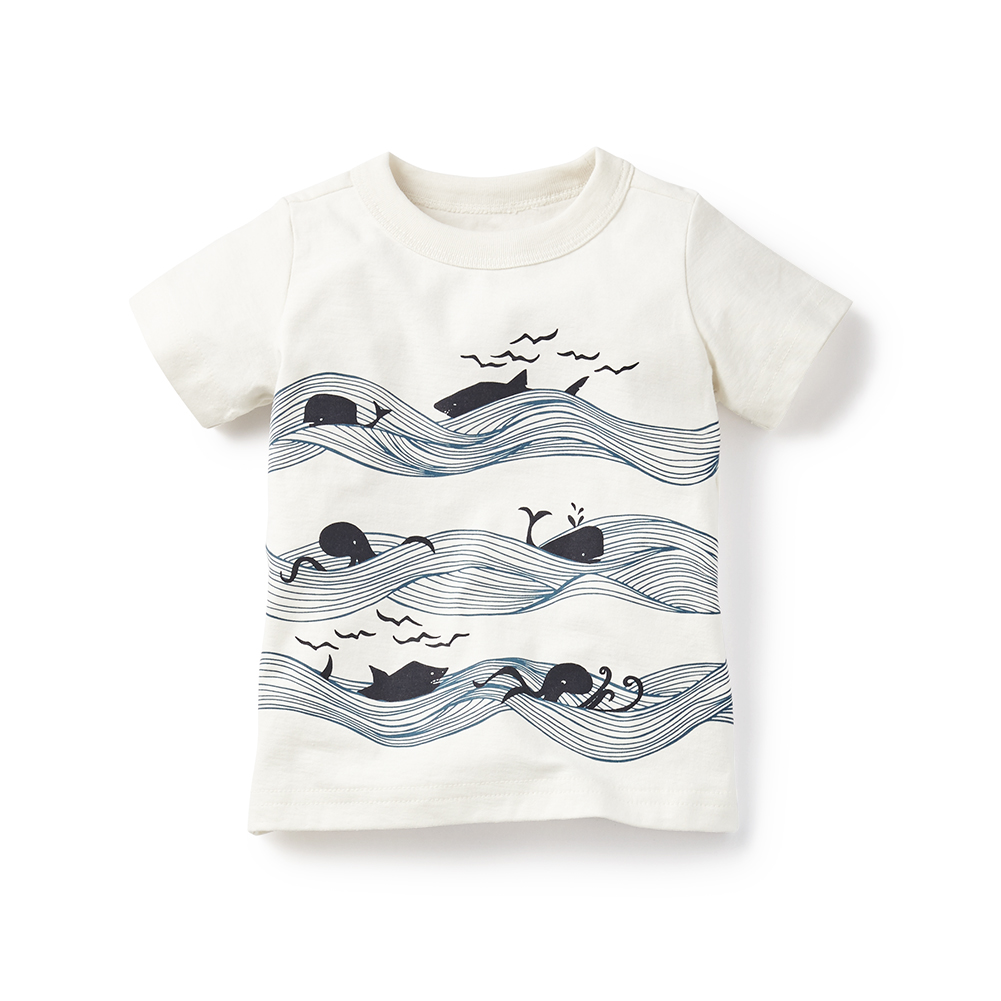 Whales, waves and sharks galore! Our little boy's Whales & Waves Graphic Tee in our indigo color palette has artwork and patterns inspired by Japanese art! We love the motion of the ocean the waves create. We hope you and your little citizens are inspired by all our nautical designs too!