To help everyone at Tea "go there," we make a yearly contribution to each employee for international travel and exploration. Upon their return, our Tea travelers write a blog post to share their adventures with all of us (and the world). Tea's e-commerce site manager, Priscilla Wong, traveled to South Korea and Thailand and shares her a piece of her adventure with us here today…
I've been so blessed to be able to travel so often while working at Tea. During my most recent trip, I traveled to South Korea and Thailand.  My first stop was Seoul.   It is apparent in Seoul that the old meets the new when it comes to buildings.  I loved seeing the traditional buildings from Korea's storied past right next to modern designs from today's architectural greats.  My favorite architectural landmark in Seoul was their City Hall.  It looked like a giant tidal wave in the middle of a bustling roundabout.  Neon lights, organic building shapes, and state of the art public transportation are abundant in this metropolis. It's amazing how clean the city is, yes, even their public buses. Amazing! We spent many hours studying our map and finding free wifi to help us get where we needed to go. After turning down one too many wrong streets, we soon found out that sometimes the best places are the places you stumble upon, like the fried chicken neighborhood in Seoul!  Imagine, streets and streets filled with Korean Fried Chicken restaurants all competing for your business – my personal dream.  How do you pick when you can't read the local language? Pick the one with the most patrons! We lucked out and had the best fried chicken of our lives.  Each piece was perfectly fried with just the right amount of breading in every bite.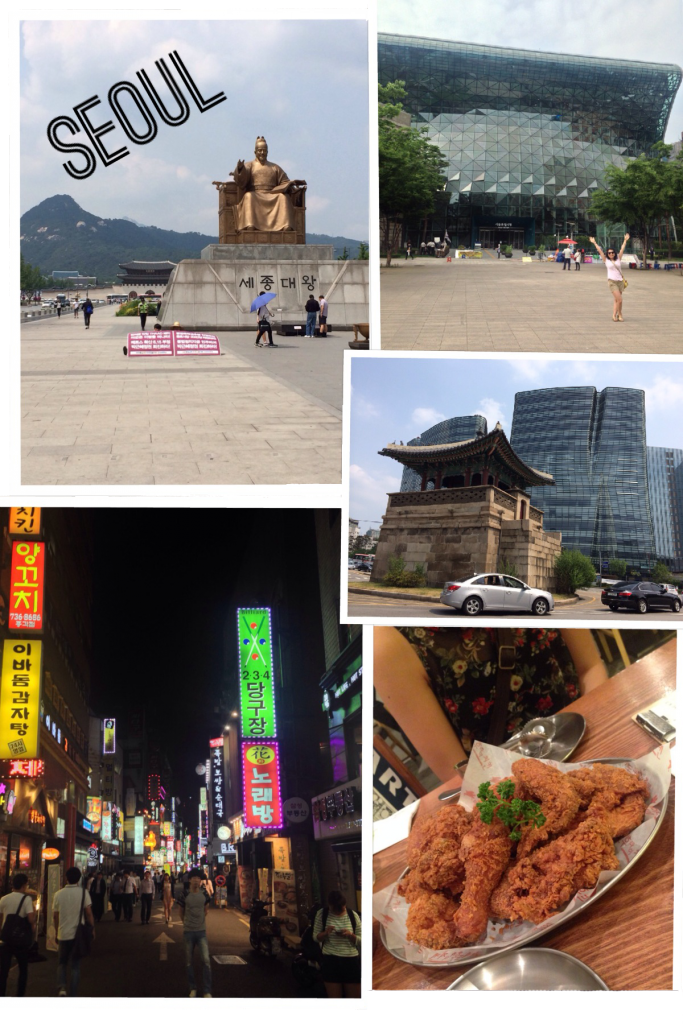 After our food adventures in Seoul, we hopped on a plane and headed to Bangkok, Thailand.  My number one tip is to try all the tropical fruit that you can't get at home, like Mangosteen. It looks like a mini eggplant on the outside, but resembles white cloves of a garlic on the inside.  Don't let the look fool you, they're delicious. You will be begging for more.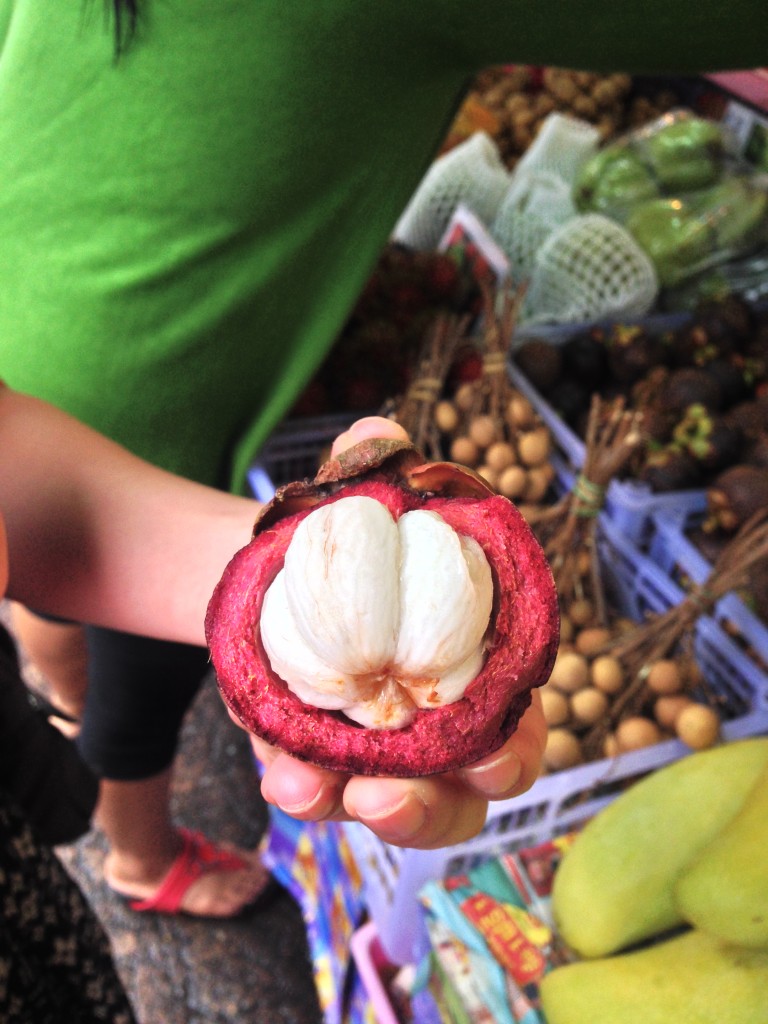 I had to see elephants in Thailand, but wanted to interact with elephants in an ethical and friendly way. After a lot of research, we found a personalized tour agency that held the same values we did.  We saw the oldest floating market in Asia, Damnoen Saduak Floating Market, and then made our way to Kanchanaburi where we bathed the elephants (although they probably bathed us more).   After our water fight with the elephants, we fed Om and Yui (our gentle giants) farm fresh produce.  I will never forget how gentle, kind, and hungry our elephants were.