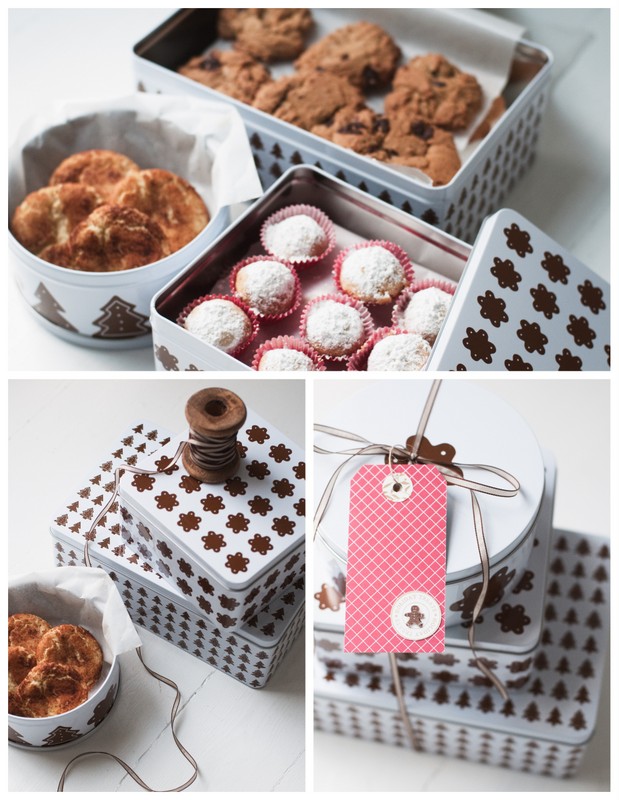 This holiday season, we're sharing family traditions and recipes from our friends near and far.  Meet Tina Fussell, of Flying House by Traveling Mama. Tina lives with her family in Copenhagen and shares her stories of raising kids abroad. Here, she shares with us her family tradition of baking Greek cookies called kourabiethes.
After celebrating Christmas in four different countries on three different continents, with a lot of miles away from home over the last 12 years, our family has learned that Christmas traditions are really important. We also realized pretty early on that some traditions such as hanging lights in the yard and visiting Santa at the mall might be pretty hard to do, especially during our three years spent in Morocco, a predominantly Muslim country where Christmas is just another day on the calendar.
Rather than focus on Christmas traditions that might depend on our country of residence, we opted to create our special memories based on things that we could control a little more easily inside our home.
Every year we bake traditional Greek cookies together, which is something I did with my own Greek family as I grew up in the United States. The family favorite is definitely kourabiethes (or snowball cookies if you ask my kids what the powdered sugar covered cookies are called).
We also love to decorate our little Christmas tree, an especially rare thing if you happen to be living near the desert! We ceremoniously pull out the collection of ornaments we have picked up over the years in our travels and retell the stories of where we bought each one and why that trip was so special.
And while I love the Christmas cookies, the tree and the ornaments, I think my favorite tradition is when we gather together, whether it's just the five of us, or if we are lucky enough to be at home with our family in the US, and read the story of Christmas and share what we are thankful for.
It's so special to look around in that moment and see all the beautiful faces of those we love and realize that the greatest gift in life is the love we share which transcends all borders, needs no interpretation, doesn't cost a cent, and fills us with endless gratitude.
Get Tina's recipe for Kourabiethes Cookies at our Studio T Global Recipes page!