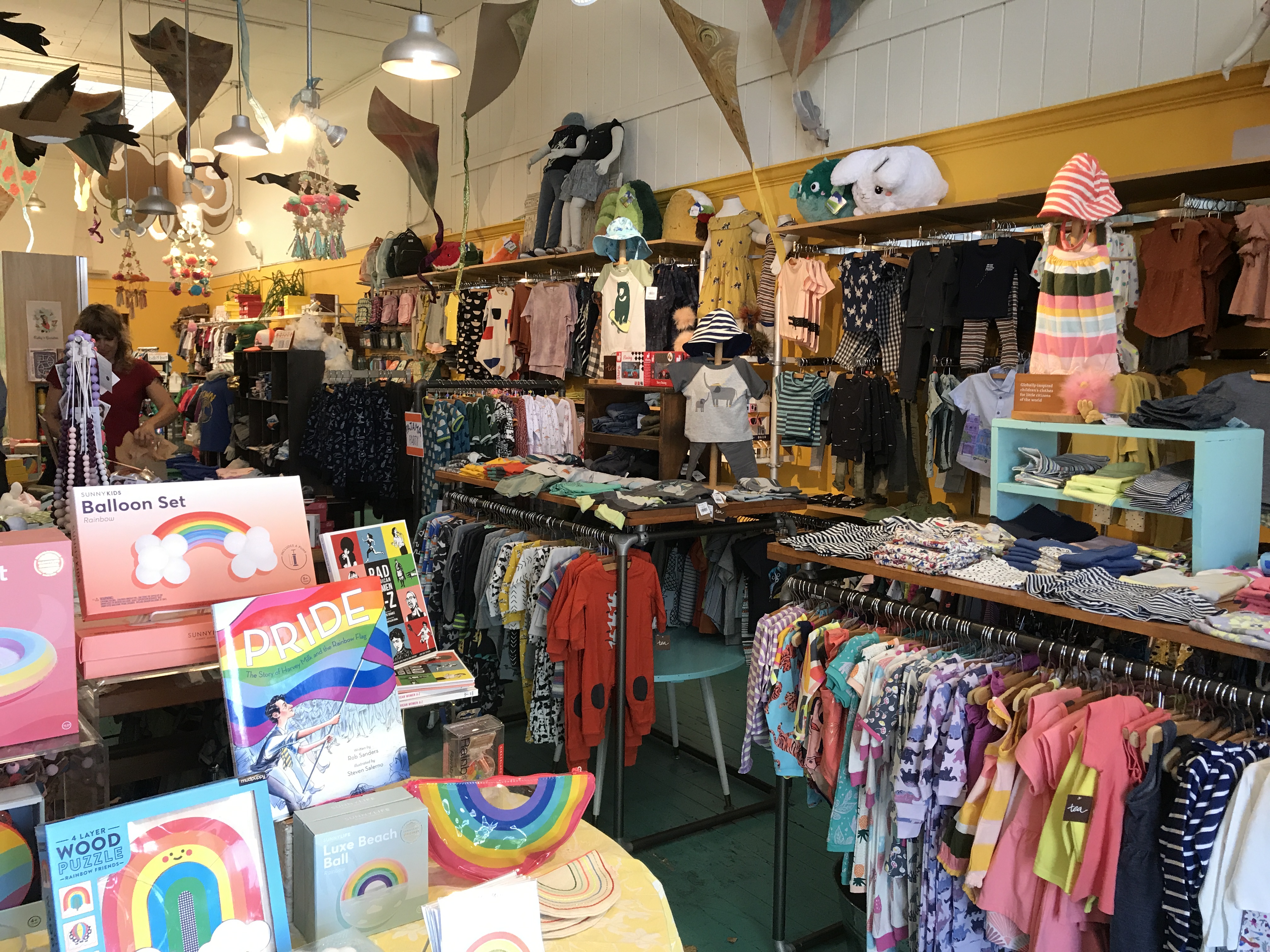 Every month, we highlight one of the three hundred boutiques across the country that help bring Tea to your local communities. This month, we're featuring Ruby's Garden, a boutique in Oakland, CA. Together with her daughter Ruby, storeowner Mae has run Ruby's Garden for thirteen years. Read on to learn more about her story.
_______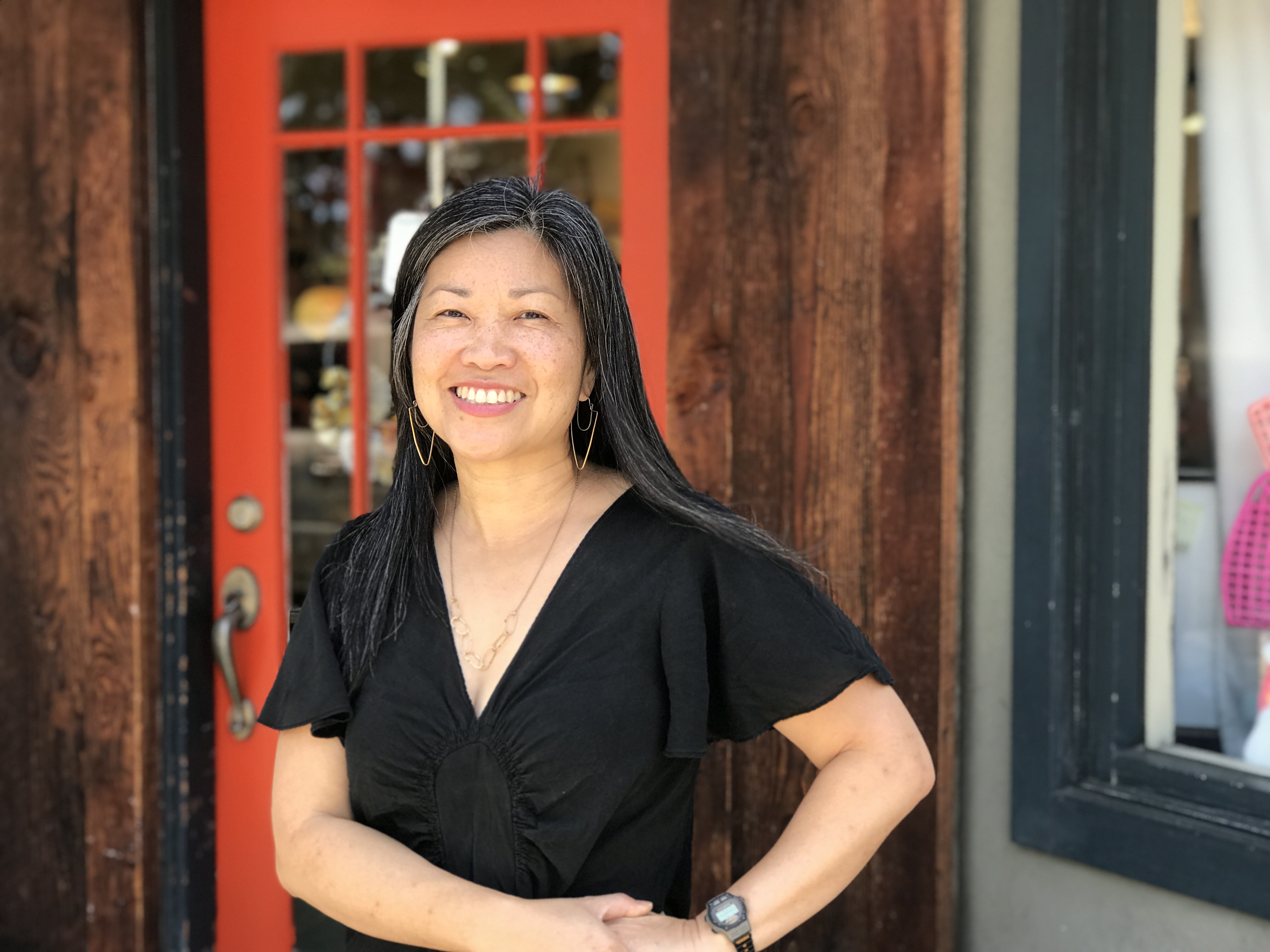 Before I was a stay-at-home mom, I was an architect and a community organizer. All that outward career energy doesn't just go away when we have a baby, does it? My "nesting instinct" when I was pregnant was knitting. I learned and was soon obsessed. I think the reason I was so into it was because I was creating tangible work product, in contrast to the intangibility of parenting a new baby. All that knitting was part of figuring out I needed work outside the home that I could do while mothering. So I created Ruby's Garden to be a place I could raise Ruby alongside all the mothers in my community.
Opening a children's store sounds like it's about the stuff we sell. I've always had a pretty clear point of view in choosing products from my design background. Designing all our store layouts and product fixtures has been extra fun since it's the fun part of architecture and interior design. But the reason I've loved Ruby's Garden has always been getting to be connected with my neighbors and providing a space for neighbors to connect with each other. I especially love the sisterhood of women-owned businesses on my block and throughout Oakland. Sisters are doing it, and I love being a part of cheering us on.
I'm so proud to have raised Ruby in the shop these thirteen years. As a high-schooler now, Ruby has taught me a lot about youth culture and social media — all of which have impacted how I run the business. She's an entrepreneur in the making, and I like to think she's learned a few things from me too.
Ruby and I have been doing more traveling together these past few years. We embarked today on our first trip to Asia together: Taipei first, where my mom grew up, then Hong Kong where my late father grew up. I'm writing from our Airbnb in Taipei after night market street food adventures. Tomorrow is the Dragon Boat Festival, a national holiday in Taiwan—another adventure tomorrow!
_______
Be sure to check out Ruby's Garden if you're in Oakland, CA. Of course, you can always shop Tea at TeaCollection.com. Want to see more? Follow us on Instagram @tea_collection.