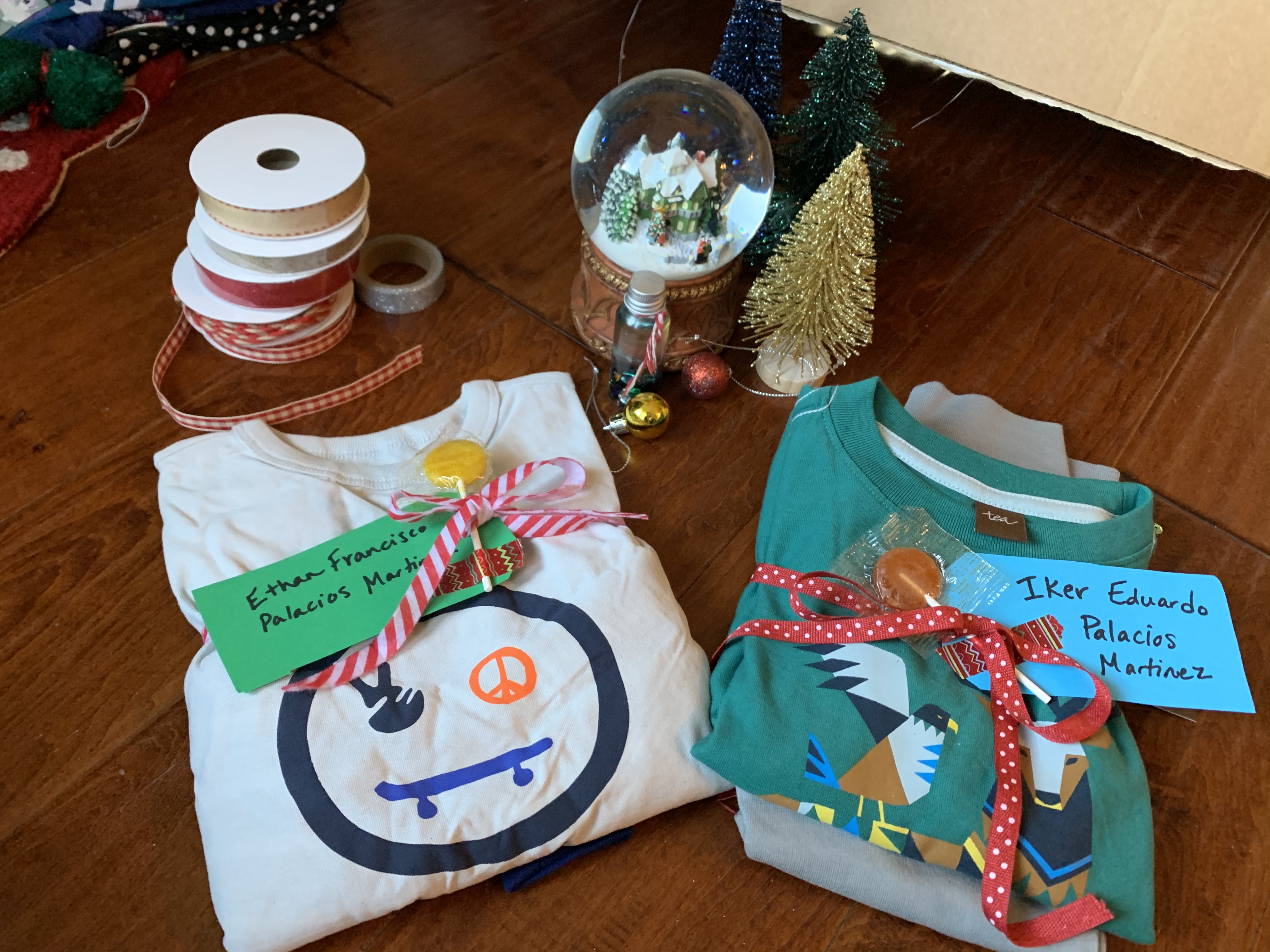 Giveback has always been at the heart of Tea. Since 2003, we've committed to donating 10% of our annual profits to make the world a better place for children everywhere. Giving Tuesday was no different, but we wanted to do something extra special for the holiday season. For every purchase made on Giving Tuesday, we committed to donating an outfit to a child in need. Additionally, for every new Instagram follower we gained, we would donate an additional outfit.
Thanks to your support, we'll be donating 1,543 outfits (3,086 individual pieces of clothing) to children in need.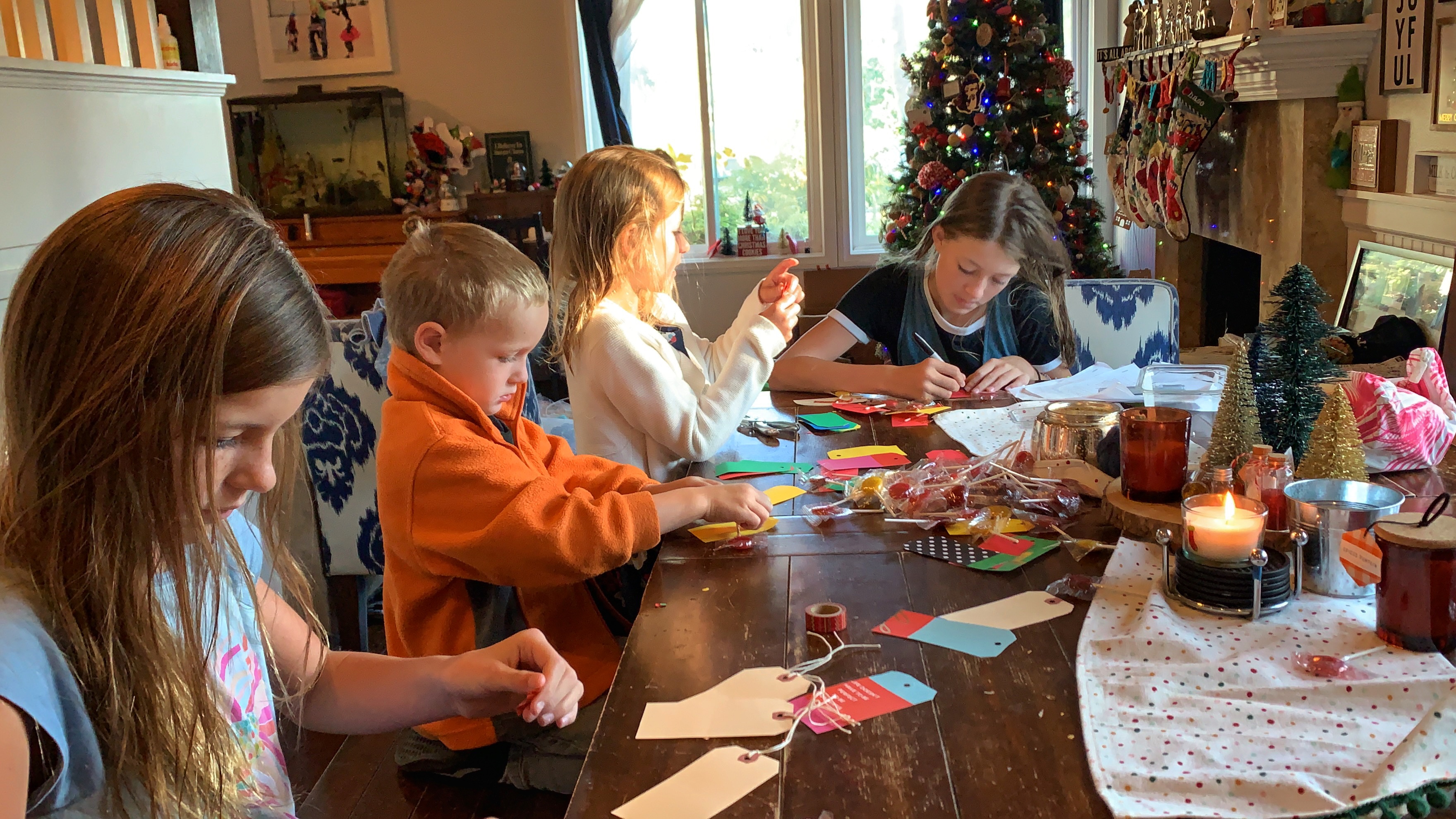 To ensure our efforts would make a meaningful difference, we searched far and wide for donation partners who expressed a true need for children's clothing. One of these partners was Calli Kelsay of The Kelsays. A longstanding Tea supporter, Calli has made it a priority to get her four kids involved in giving back. When we reached out to her about our Giving Tuesday idea, she was ecstatic to jump on board and help the cause.
We sent her six full boxes with nearly 300 units of brand new clothes to personally distribute to kids in need. She then packed up her things, drove down to Baja, Mexico, and surprised kids at the Door of Faith Orphanage with Tea for the winter season. The children could not have been any happier. You can watch the full video of her giveback in action below:
Follow more of Calli's do-good adventures on her YouTube channel, blog, and Instagram. We'll be continuing to work closely with her throughout the rest of the holiday season to distribute more donations to children in need. Door of Faith is a 501(c)(3) nonprofit organization and one of the largest orphanages in Baja. For over 50 years, they have served orphaned children and the poorer communities of the California-Mexico region. Today, they house around 100 children to provide them stability, love, guidance, and education. You can learn more about what they do and how to help here.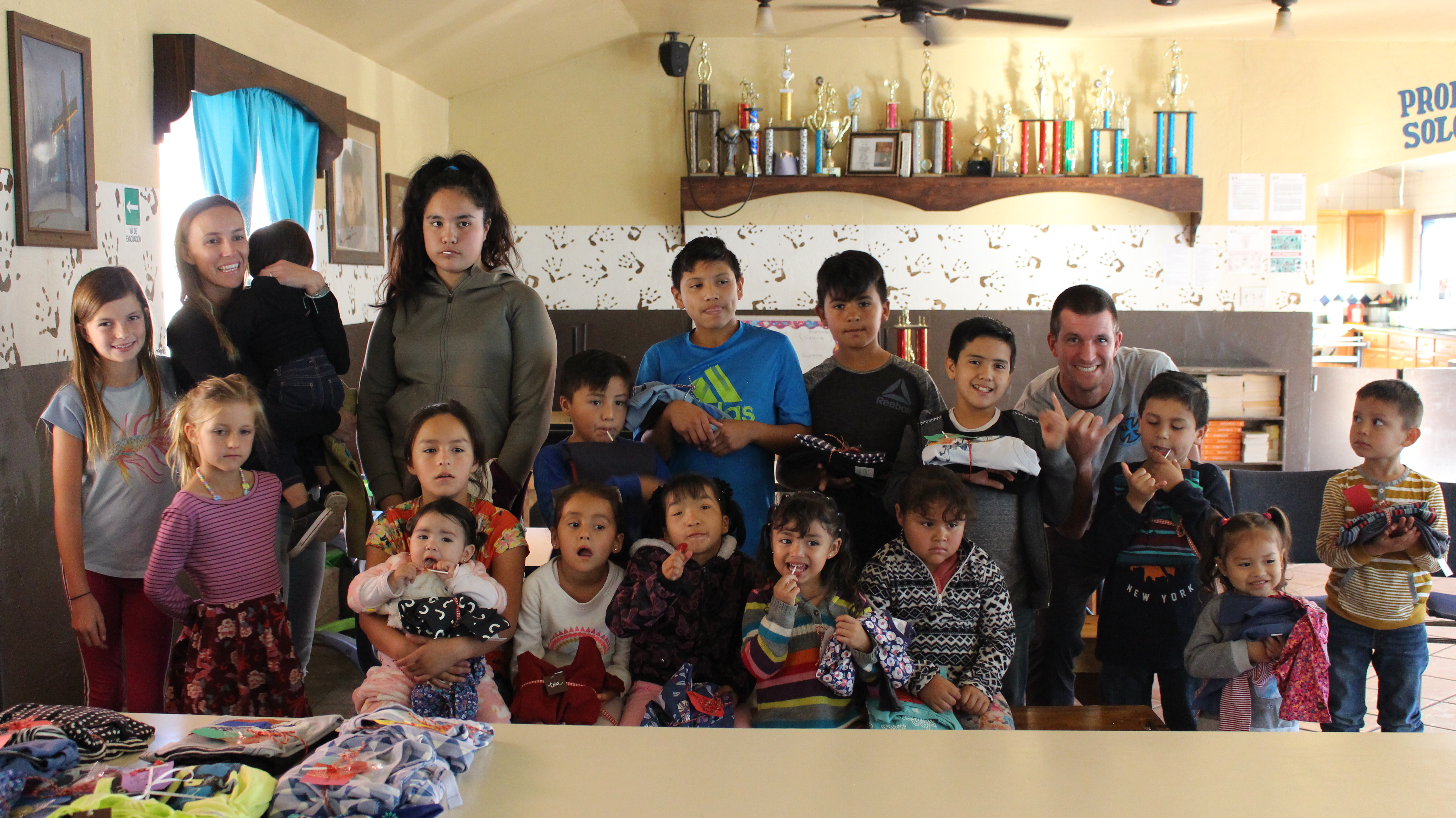 In addition, we partnered with one of our boutiques, The Spotted Goose, to help children in need in Cincinnati, OH. Beloved in the community, The Spotted Goose knew the perfect place to donate nearly 300 units of brand new Tea. With five full boxes, they drove down to St. Joseph Orphanage to provide their kids clothes for the cold winter season. We are incredibly grateful to give back to the community of one of our national retailers.
St. Joseph Orphanage is a comprehensive behavioral health and educational treatment agency that helps children and their families on the road to recovery and success. Since 1829, they've offered mental health services, education, and foster care. They care for over 3,000 children and adults a year who are struggling with mental health and behavioral concerns. You can learn more about what they do and how to help here.
We're currently working to identify additional donation partners who have children in need of new clothes. Stay tuned for more updates. Feel inspired? Follow more stories like this on our Instagram @teacollection. #Teagivesback