Looking for a colorful new Easter tradition? Cascarones are empty egg shells that have been colored, filled with paper confetti, and sealed with a piece of colorful tissue paper. They were named after the Spanish word for shell: "cáscara." They are a key part of the celebration in South Texas and Mexico. 
Cascarones are a great addition to any celebration. Keep scrolling though to see how to make them for your next party.
Supplies:
Eggs

Spoon

4 bowls (one for left over egg, three for food coloring)

Water 

Vinegar

Food coloring

Confetti

Colored tissue paper

Glue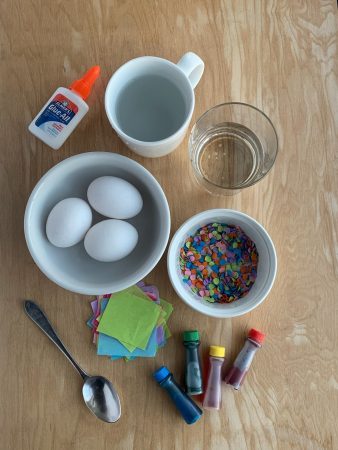 Step 1:
Put your eggs, spoon, and empty bowl in front of you. Begin to gently crack only the bottom of the egg to make a hole small enough to let the egg white and yoke slip through the shell. Capture your egg white and yoke in a dry bowl to discard later.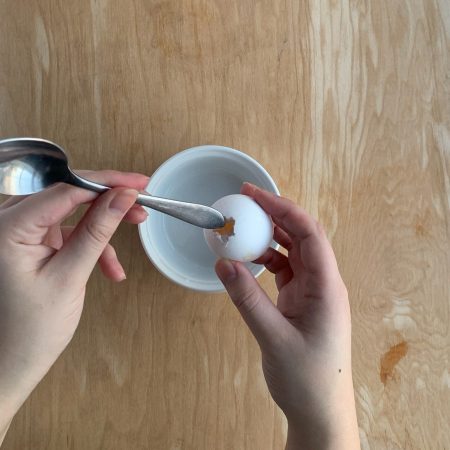 Step 2:
Gently clean out the egg shells and set them to the side while you prep your food coloring station.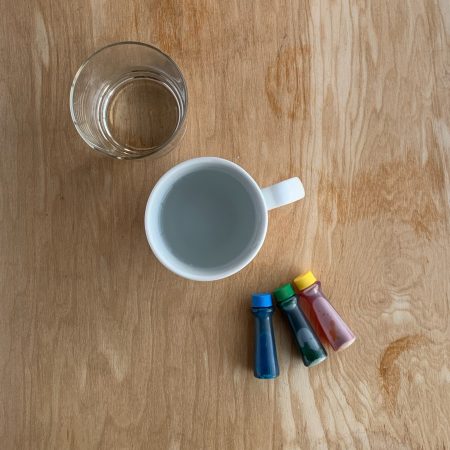 Step 3:
Get as many bowls as you need for dying your eggs. We had 3 different colors, so we used 3 bowls total for this step. Fill each bowl up with enough water to cover the egg entirely. Then add about 5-10 drops of food coloring into your water with an optional splash of vinegar to make the color bolder.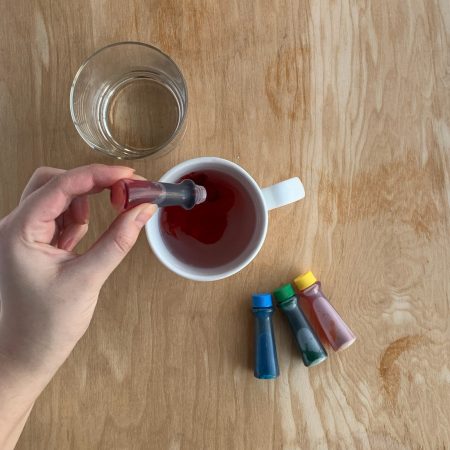 Step 4: 
Submerge the egg shells in the colored water and let the egg shells soak until they reach your desired opacity.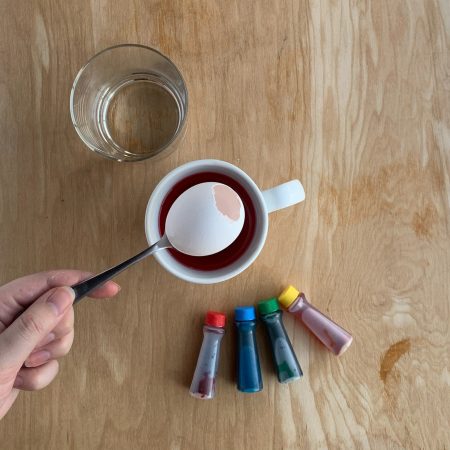 Step 5:
Take out the egg shells and let them drain/dry.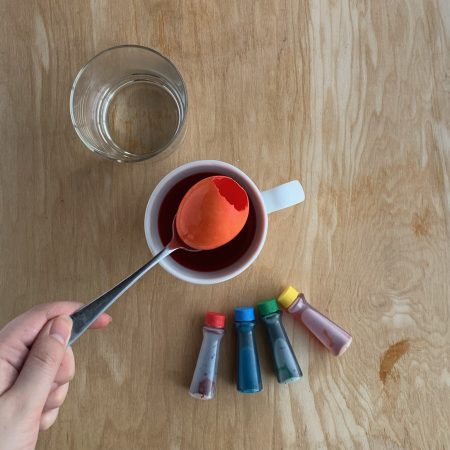 Step 6: 
Once they are completely dry, you can start filling them with confetti. You can purchase pre-made confetti or create your own using colorful paper and a hole-puncher.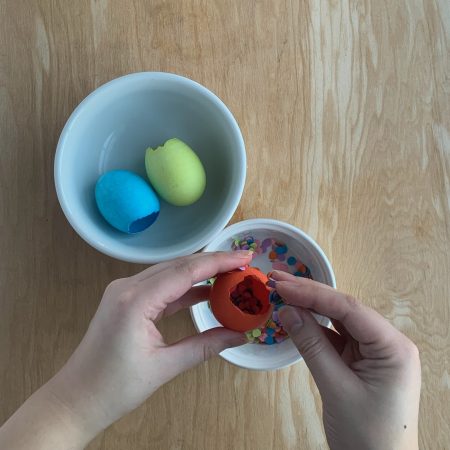 Step 7:
Once your egg shells are filled with confetti, seal them up with a small square of tissue paper and let them fully dry.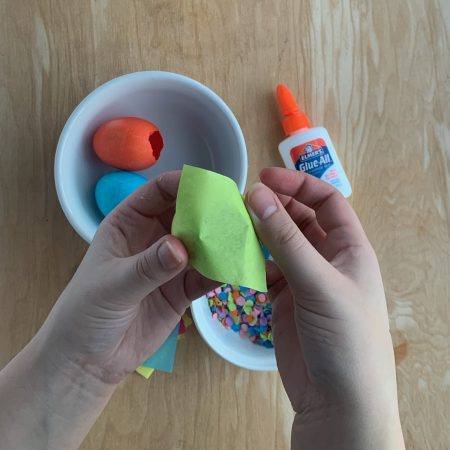 Once the cascarones are made, the real fun begins—gently cracking them over your friends' heads to shower them in confetti! It is said to bring good fortune when cracked over a person's head.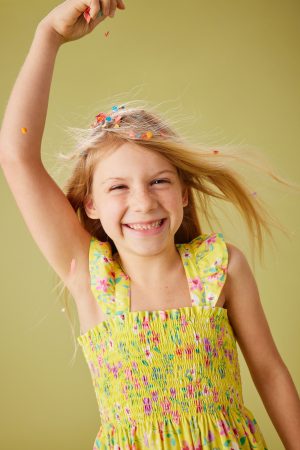 Did you try making your own cascarones? Show us the colorful results by tagging us on Instagram @teacollection.