To help everyone at Tea "go there," we make a yearly contribution to each employee for international travel and exploration. Upon their return, our Tea travelers write blog posts to share their adventures with all of us (and the world).
Margaret, who works in planning & operations, recently returned from a trip to Barcelona. Check out her adventures!
Usually when I go on vacation, it's about relaxing and enjoying my time – and getting away from work for a bit! However, on my recent vacation to Spain, I couldn't help but be reminded of Tea on a daily basis.  Everywhere I went,  I saw something that reminded me of our Catalonia Collection from last spring!
On my first morning in Barcelona, I stepped out the subway right next to La Sagrada Familia Basilica (pictured below). I recognized it immediately – cranes and all – from our Construccion Graphic Boys Tee.  I soon discovered that Gaudi's idea of a church was much different from other cathedrals that I've visited in Europe. The inside reminded me of a colorful, whimsical forest, with trees holding up the roof, and light streaming in through a myriad of stained glass windows.
This was only the beginning of a series of Gaudi masterpieces that I discovered in Barcelona.  I visited La Pedrera – a residential building built by Gaudi for a wealthy client.  In La Pedrera,  I saw the hanging chain sculpture that Gaudi used, which was featured in a picture in our Spring catalog.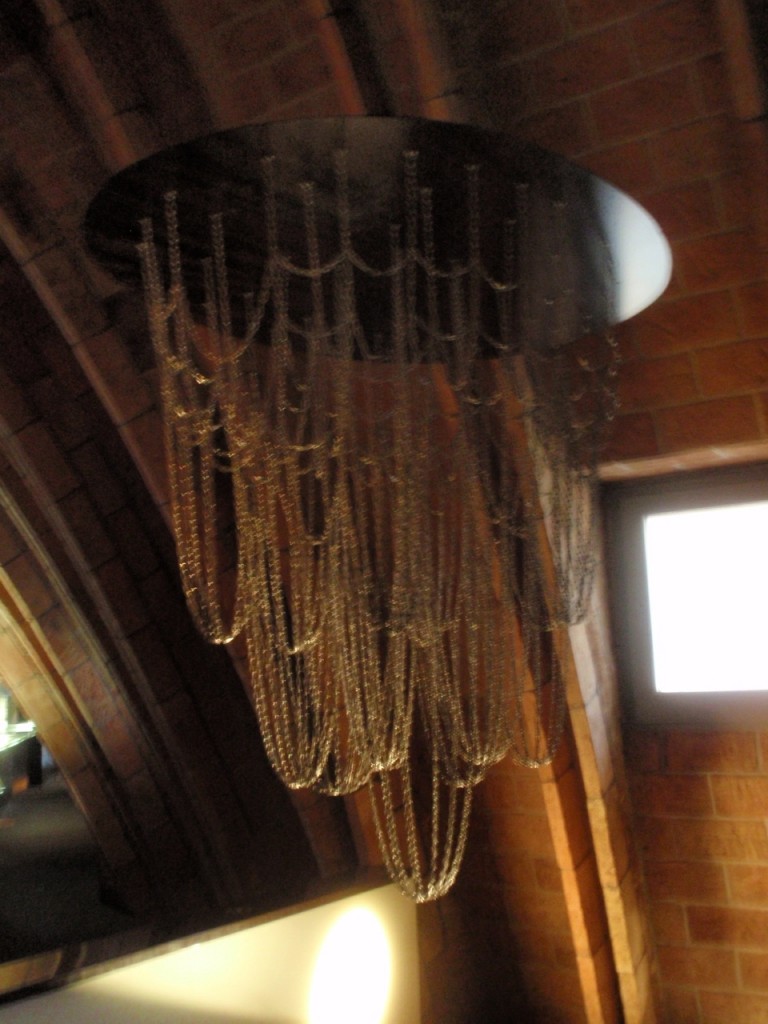 I also discovered the beautiful tile work by Luis Montaner at the Palau de la Musica and the Sant Pau hospital. This tile work inspired the Montaner Flora girls top, the super popular El Palau Tile shift girls dress, and several other of the mosaic-style tops from Spring.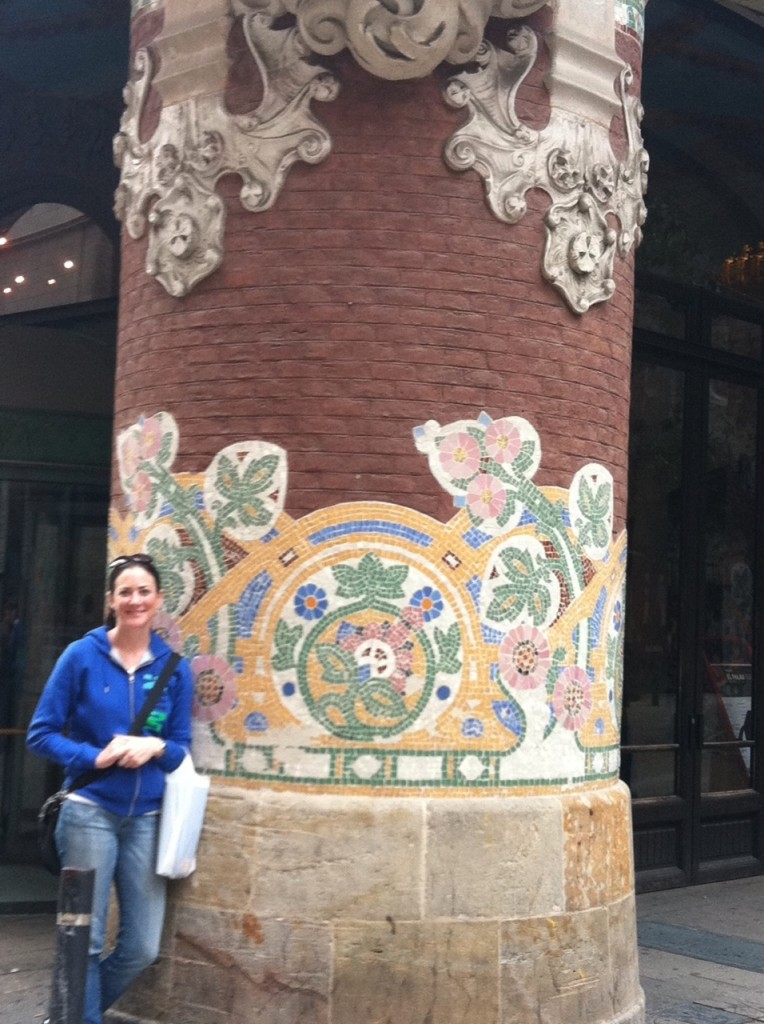 On my last day in Barcelona, it was unusually warm and sunny as I visited Park Guell.  I was immediately drawn to the giant mosaic lizard at the entrance.  Again- I thought of our graphic boys tees with the mosaic-inspired animals and bright colors.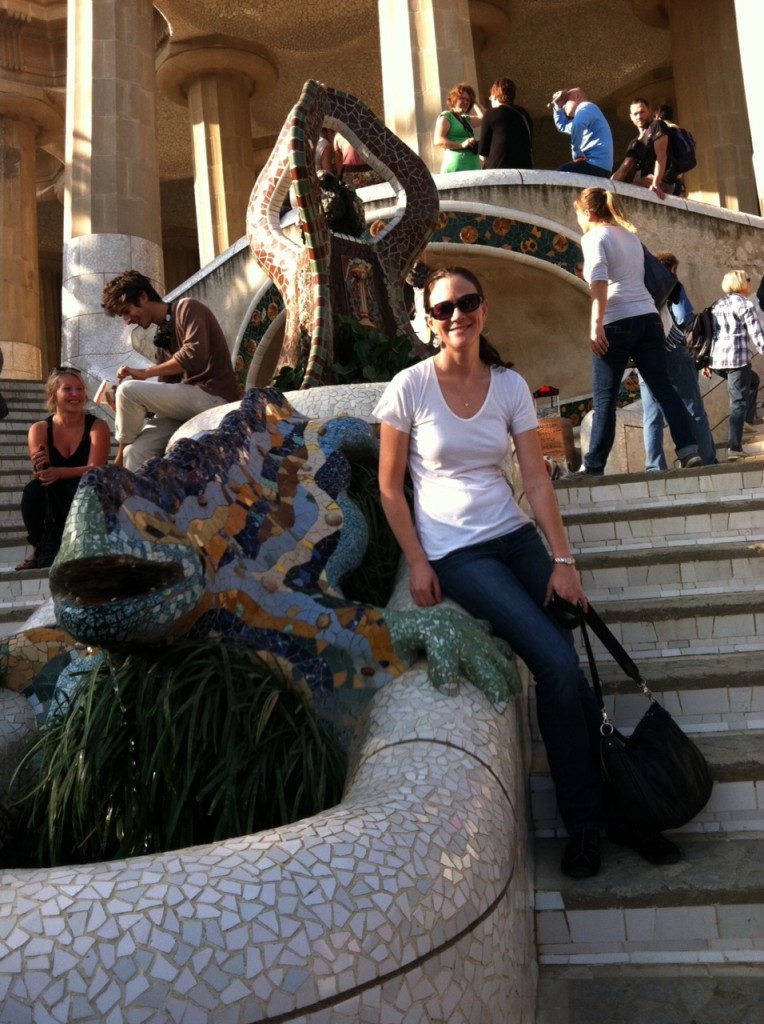 It was a fantastic trip, and wish it could have lasted longer…but I eventually had to return to Fall 2011 (Mexico) and go back to work.  Thanks to Tea for helping sponsor my trip abroad!