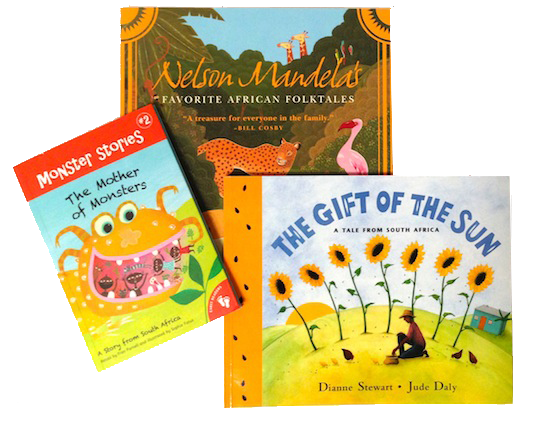 "Tonight you get to pick three books!" Sound familiar?
Whether it's a nightly routine, an afternoon activity or a monthly trip to the book store, reading with children is one of the greatest bonding experiences we have with our little ones. Together we're able to travel to far away places to meet heros and Kings, giggle with talking animals, and escape reality. As fun and whimsical as children's books may be, they truly help our little citizens gain a better understanding of themselves and the world around them. We believe it's important that we introduce multicultural books into our nightly routines to open their eyes to the great big world they're part of.
Today we're sharing three of our favorite South African children's books with you in hopes that they'll be incorporated into your routine in one way or another!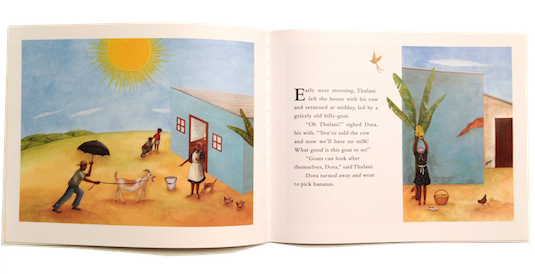 Nelson Mandela's Favorite African Folktales, Various Authors and Illustrators
32 of Nelson Mandela's favorite African folktales bound into one book. These stories have been passed down from generation to generation in Africa, now it's time you share them in your home in hopes that the stories will live on through new generations worldwide. Complete with a map, you can see where each story originates. Travel through Africa by way of story with your little one with this beautiful collection of tales!
The Mother of Monsters, Retold by Fran Parnell and illustrated by Sophie Fatus
The Chief's daughter Ntombi, isn't afraid of the frightening Ilunge River like everyone else. When she goes there for a swim she finds a very unhappy monster, Mother of Monsters, causing more trouble than she could ever imagine!
The Gift of the Sun, Diane Stewart and Jude Daly
Thulani loves to bask in the sun, but life as a farmer leaves little time for this. One night he has an idea to exchange his troublesome goat for a sheep, the first trade of many in hopes of making his life easier. With every trade, his wife becomes more and more irritated until one day, Thulani receives a gift from the sun that will ultimately change his life forever.