Behind the Design Wednesdays: Every week Tea writes about our designers' inspiration for our current collection of clothing. For more Behind the Designs click here.
Amate bark  paper-making is a Mexican craft that started in pre-hispanic Mexico. The craft risked being replaced entirely by more modern European paper production. When amate paper started getting attention from scholars, the Otami saw the opportunity to revive the craft. They began selling the paper in Mexico city where the Nahua poeple started a "new indigenous craft" by creating paintings with the paper.  Nahua paintings (above) are now one of the most popular crafts from Mexico.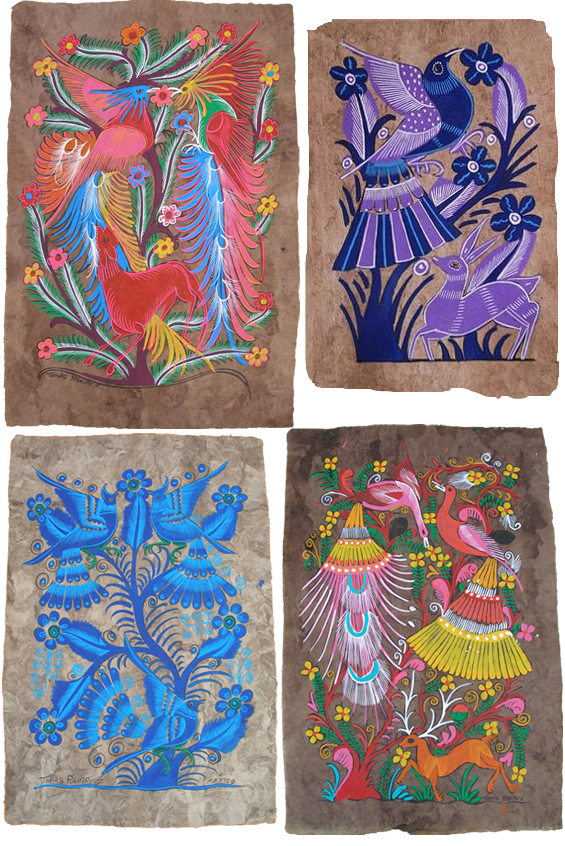 Our designers loved the style of this paper art, and you can see its influence all over our Modern Mexico collection!  The Amate Aves Raglan Dress (above) was inspired by this Mexican craft, as was the Amate Aves Layered Dress (below).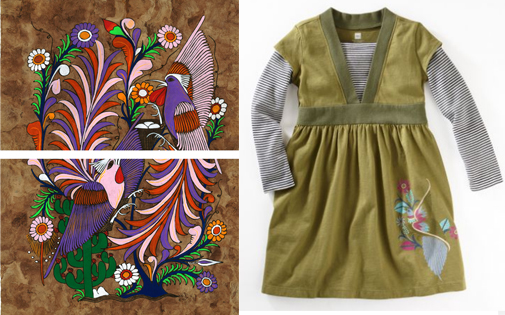 Finally, our sweet and subtle Mística Pajarito Tee which is perfect for Back to School layering over skirts, pants, or leggings.