Awards season is in full swing and we couldn't be more excited to see Tea on the red carpet! Aubrey Anderson-Emmons attended both the Golden Globes and the SAG Awards shows in one-of-a-kind custom Tea Collection dresses. Congratulations to the entire cast of Modern Family for their SAG win, 'Outstanding Performance by an Ensemble in a Comedy Series', the award was much deserved. Aubrey is the youngest SAG winner and she's now won three years in a row!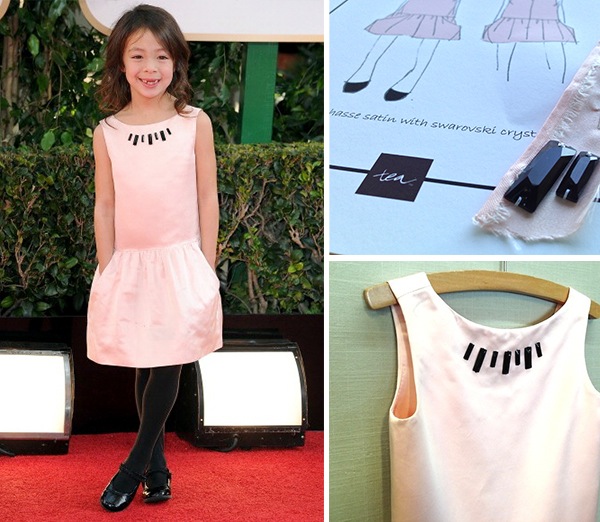 Months ago, we sent Aubrey sketches of several different design options for the award shows. She chose her two favorites, a modern drop-waist dress in pink duchesse satin with Swarovski crystal accents and a modern shift dress in a two-tone iridescent satin in orchid with two tiers of cascading ruffles draped across the bodice. We got to work!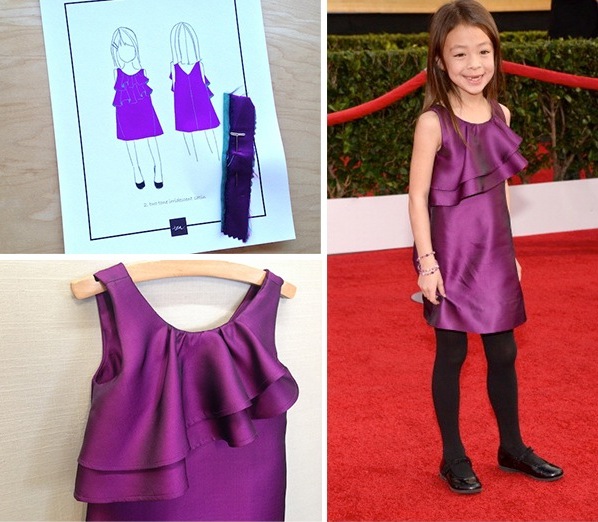 We were thrilled to hear the announcement of Pantone's color of the year; Radiant Orchid. With purple as one of her favorite colors, she was ahead of the trend! Aubrey held her own on the red carpet amongst award show veterans. Congratulations again on the win, Aubrey – What an exciting two weeks!