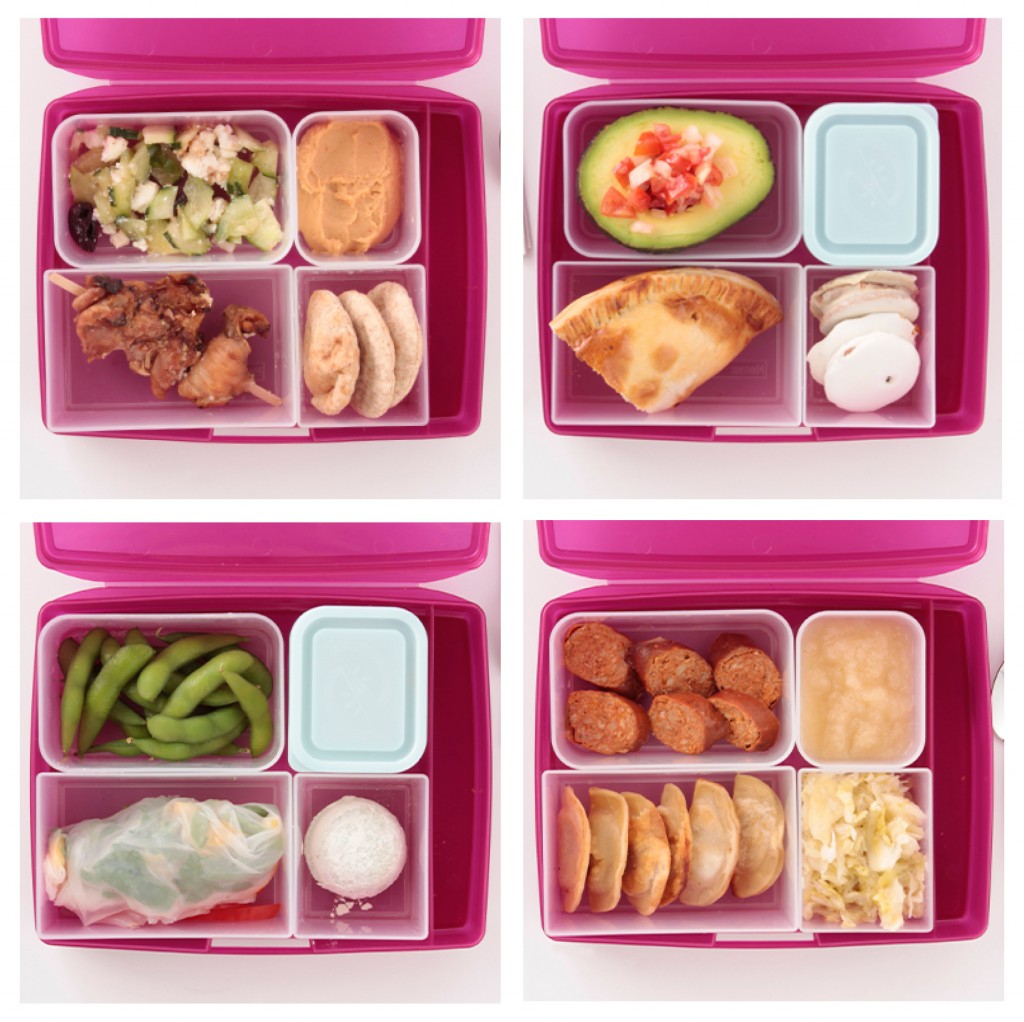 We all know that making school lunches can be a daunting task for moms and dads, working or stay-at-home. It can be easy to fall into a rut of PB&J's or skip making lunch altogether in favor of school bought lunches. Not to worry, we're here to help! Tea is partnering with Bentology on a very special giveaway and also showing you ways to shake up your school lunches with some global flair. Check out the lunches we came up with that will add flavor to your kid's every day lunch. Click on the links to see and download our recipes. Who knows… you might even find yourself making these recipes for your lunch!
The Spanish culture surrounding mealtime is all about slowing down, taking time out of your day to really enjoy food. Even schools take time for snack breaks mid-morning and have a formal sit down lunch around 2:00 PM. We love the idea of a simple pan con tomate, it's easy to make and perfect for the pickiest of eaters! The tortilla espanola is a lot like a quiche and packs in veggies and protein. Melón y jamón is a delicious way to get some fruit into their diet in a savory way. The colors of this meal are sure to please your little ones.
What can we say, we just can't get enough of empanadas. They have been popping up around our office over the last few weeks since we launched our Argentina and Bolivia collection and they never get old. We know your kids will love them too! Feel free to substitute any meat (chorizo, ham, turkey) and add veggies. Surprise them with this adorable avocado boat filled with a simple tomato salad which is commonly eaten in Bolivia. Alfajores are a Argentine treat, filled with dulce de leche,
The flavors of Greece are vibrant in this lunch. Oregano, basil and lemon all play a huge role in both the cucumber salad and the Greek-style chicken kebabs. You can tell your kids that pita and hummus is the Greek version of chips and dip!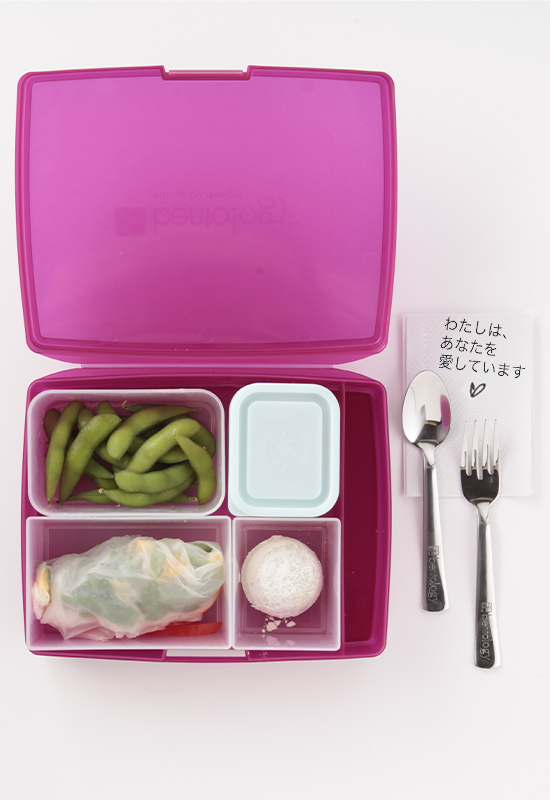 This meal is for the little citizens that loves vegetables! You can buy edamame in the frozen food section and the other ingredients needed for mochi and the spring rolls at your local grocery store in the international section. We suggest steaming it and adding a little salt! These vegetable rolls are fun to make with your kid, let them add what they want and help them roll it up! Mochi is a delicious Japanese treat, worth the baking effort!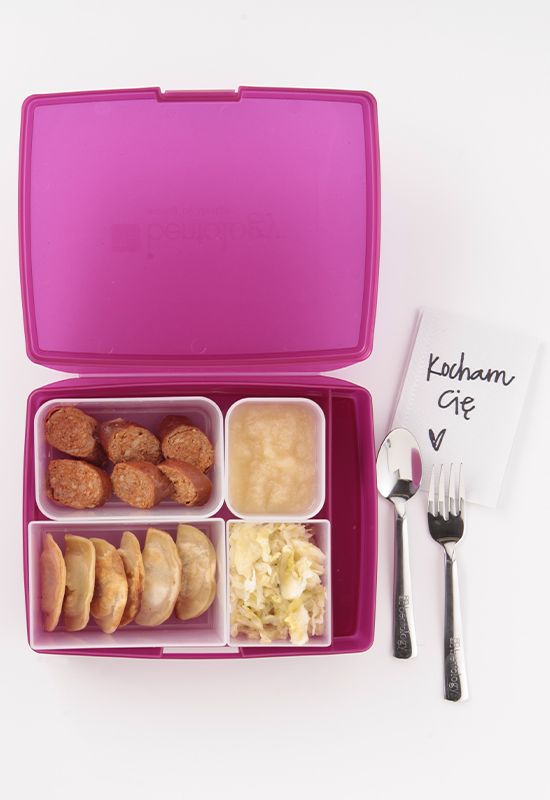 Polish meals are usually hearty, consisting of meats and vegetables – the ultimate comfort food. While it sounds like an adults dream, you may have a hard time convincing your little one to try it. It is all about how you present it. Tell your kid they are having hot dog and cheese filled pasta (a lot like ravioli!). It shouldn't be hard to sell them on the applesauce!
Love the lunchbox featured in our shoot? Here's your chance to win one! Bentology makes bento box style lunch boxes and also supports a nutritious lifestyle. The company was founded in 2001 by Tammy Pelstring, a mom living in Santa Cruz, California, with the mission of helping families improve lunchtime nutrition while reducing waste. We are proud to be partnering with them to offer 3 Studio T readers a chance to win their very own lunch box + a $50 gift certificate to Tea. Enter to win below!