Behind the Design Wednesdays: Every week Tea writes about our designers' inspiration for our current collection of clothing. For more Behind the Designs click here.
Have you ever seen a bird of paradise flower? I never had, until I moved to California. They flower everywhere here, lining gardens and growing like weeds in front of stores. Sometimes I forget about them until I have visitors from out of town, who can't believe how easily they grow in California.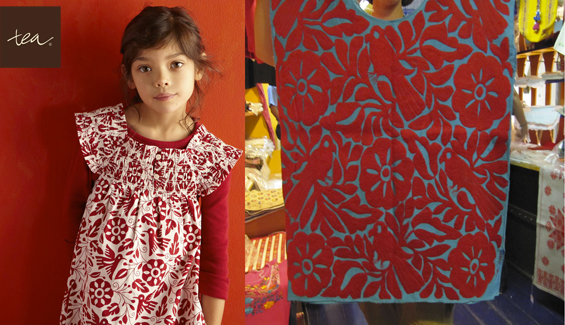 Birds of paradise are popular in Mexico as well, and we couldn't turn down the opportunity to create a dress influenced both by the flower and its namesake bird. In a mercado in Mexico City we found a woman's shirt (above right) that became the inspiration for our Bird of Paradise dress (above left).
Lightweight poplin cotton, this dress is perfect for hot summers, and can be layered over our radish-colored leggings for cooler evenings.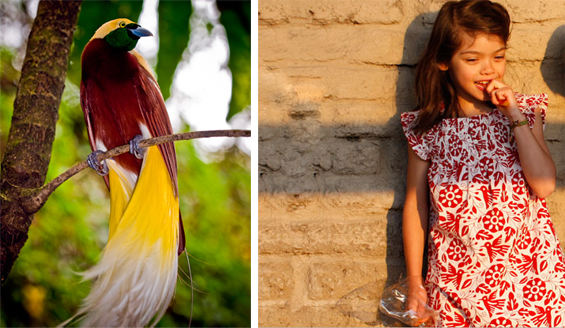 Do you have a favorite bird or flower you'd like to see on a Tea dress?