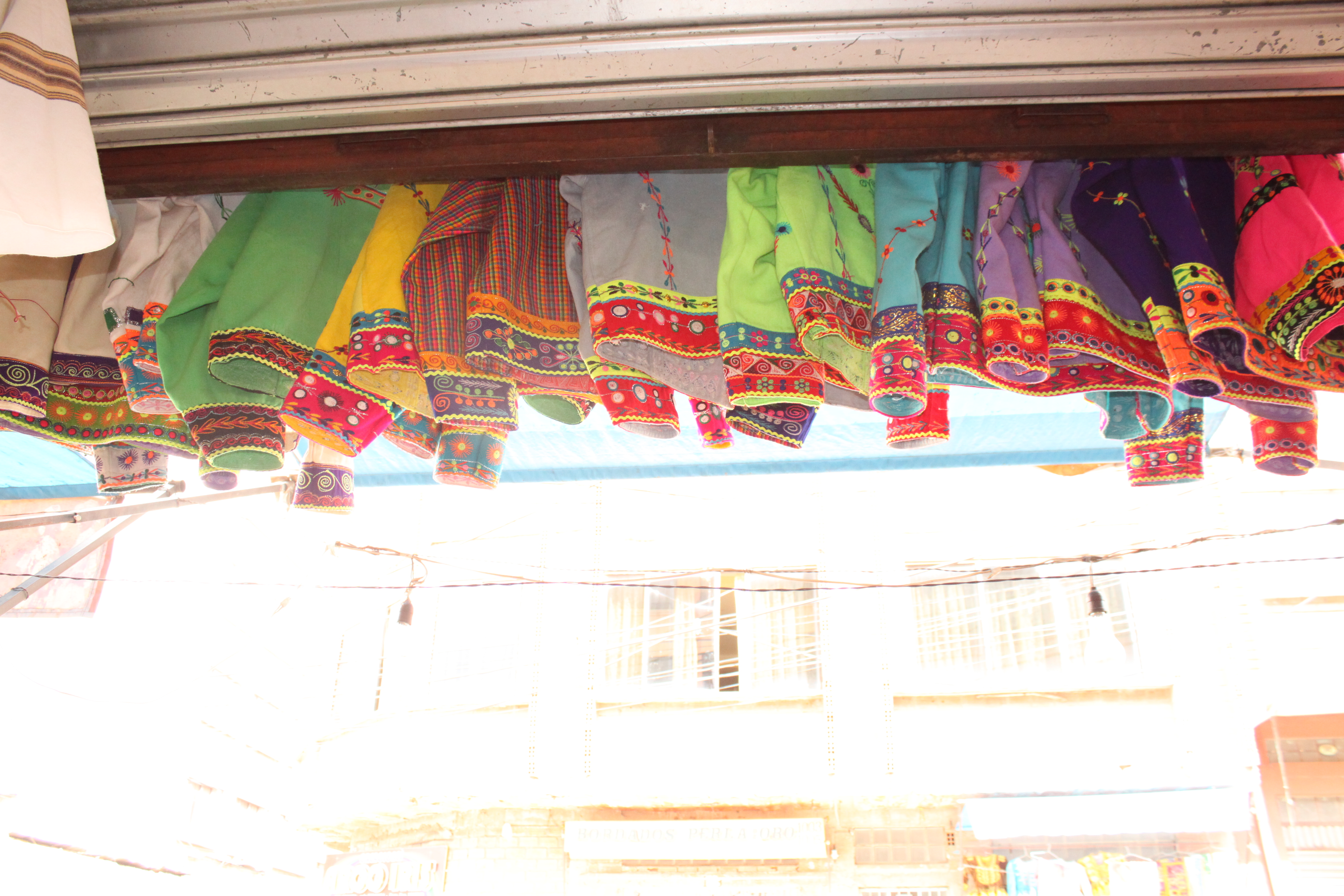 It's all in the details… take a close look! Our August designs were inspired by the markets of La Paz, Bolivia – a city filled with beautifully embroidered clothing. Everywhere you turn, you see brightly colored shawls, skirts and sweaters. We couldn't believe how intricate every day wear was. We also had the chance to see traditional folk costumes worn during celebrations. These pieces too were embroidered with beautiful floral designs. Take a look at some of our girl's pieces that feature our take on Bolivian embroidery.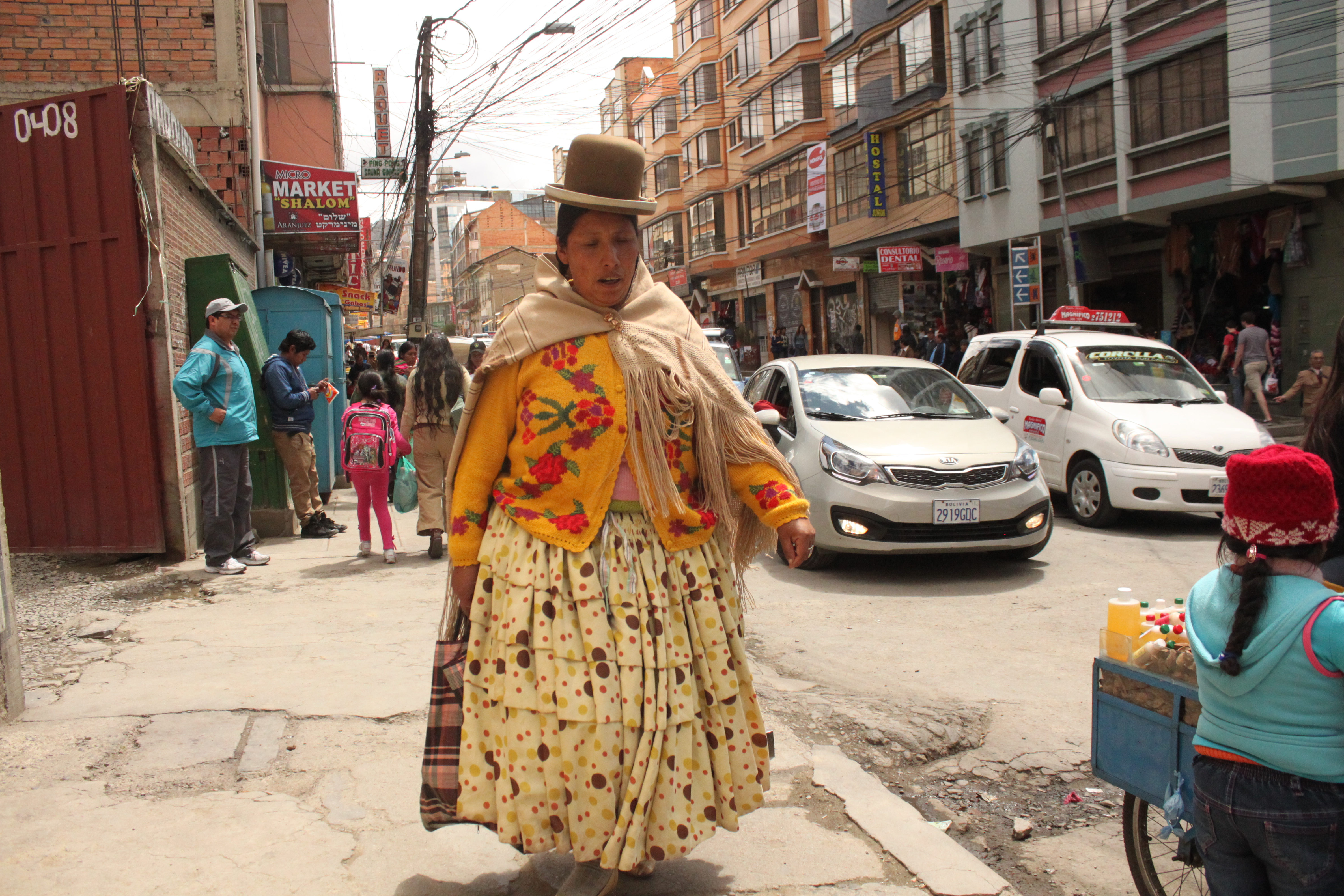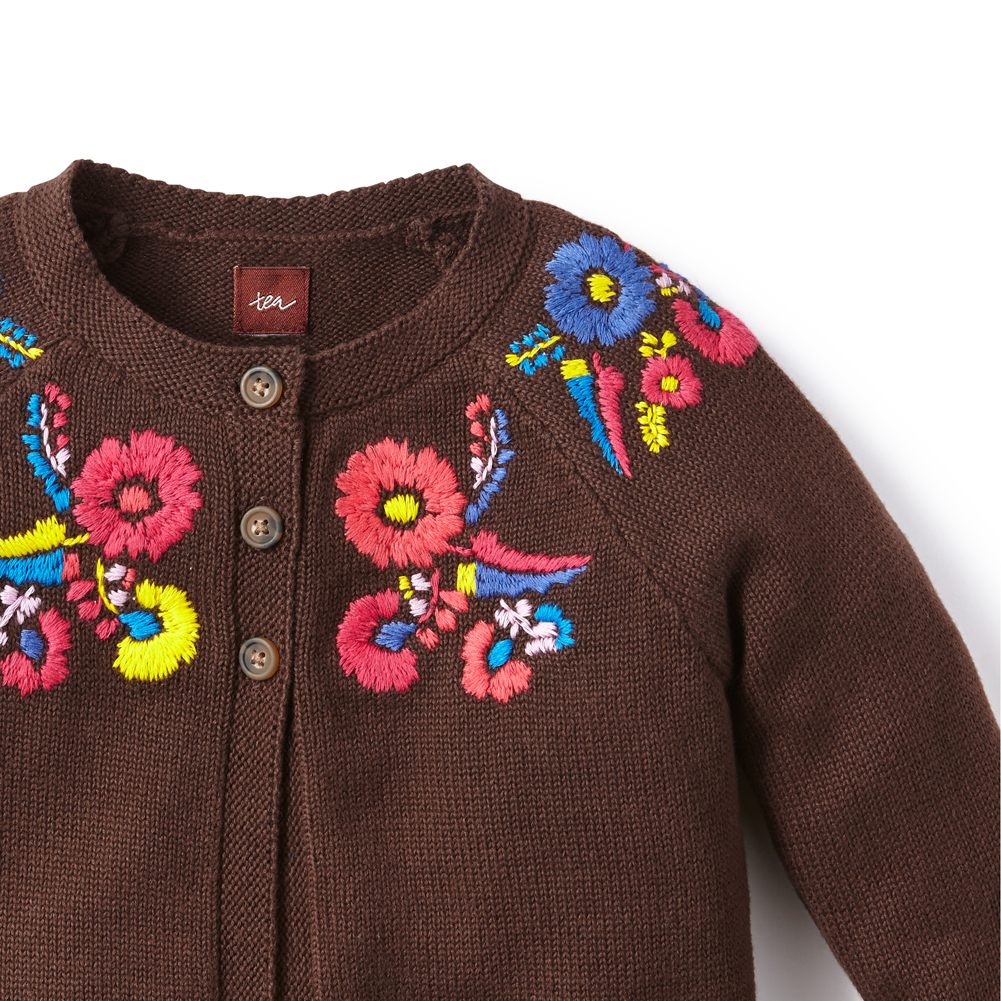 Our Aymara Embroidered Cardigan was inspired by the shawls and sweaters we saw cholitas wearing in La Paz. We used bright colors to pop on the earth-toned sweater, brightening up this lovely layering piece for Fall.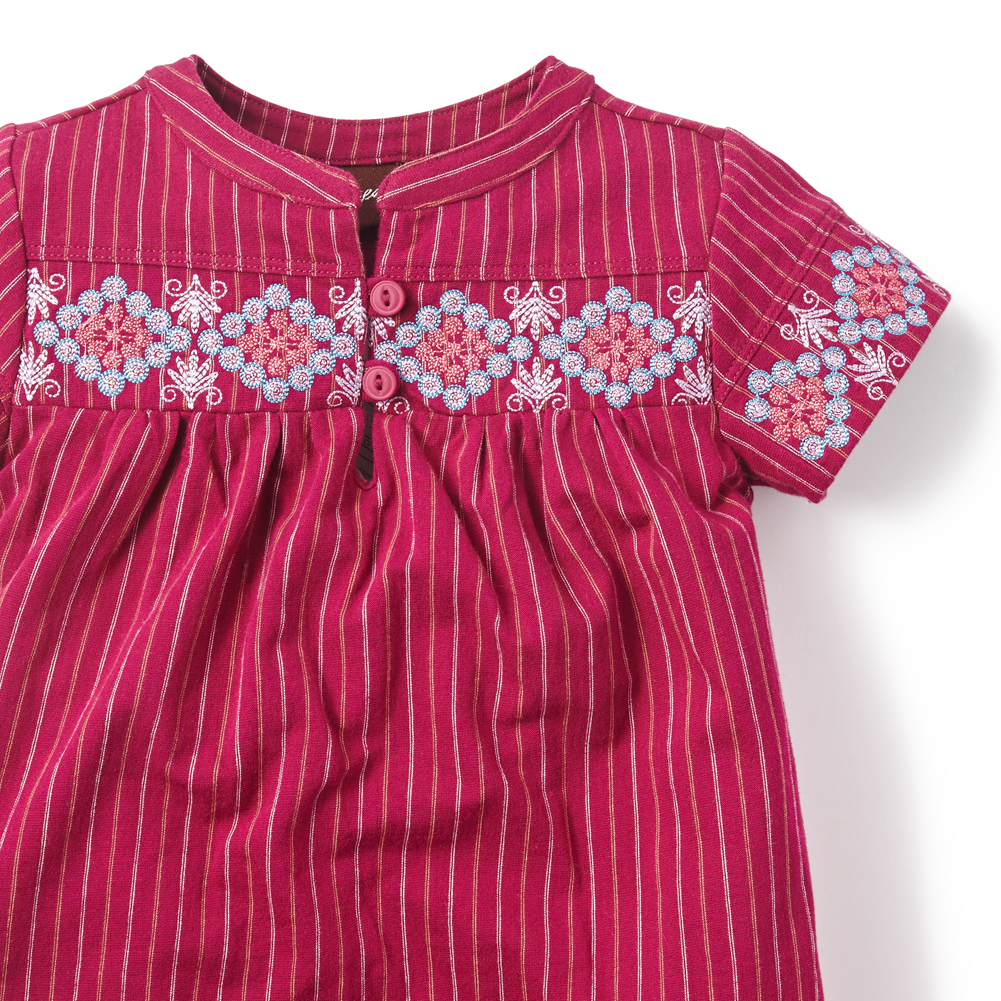 Our El Alto Embroidered Dress features an embroidered graphic which was inspired by the folk costumes we saw in the El Alto mercado in La Paz. This market is the second largest market in La Paz. We spent hours roaming the stalls and admiring the goods!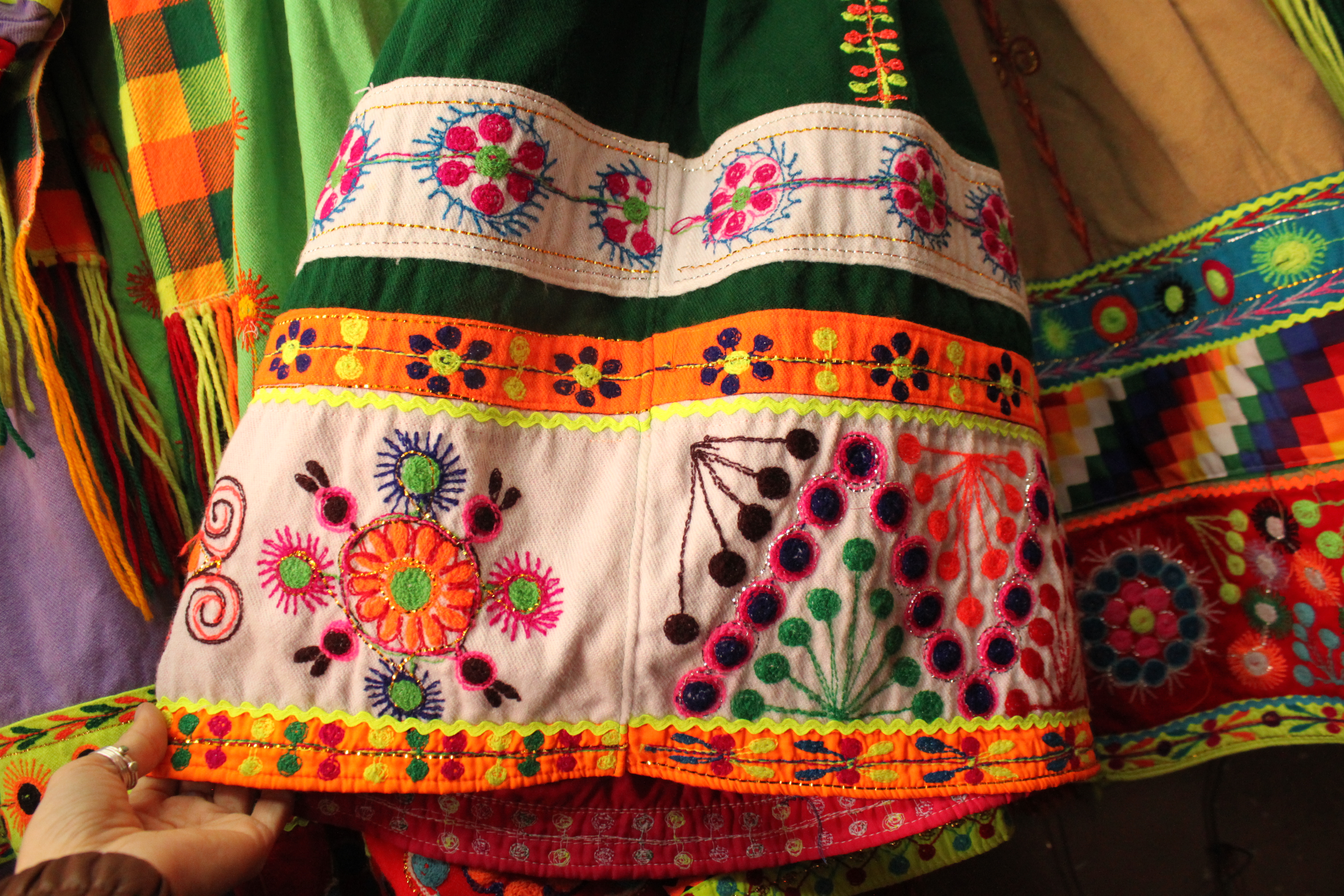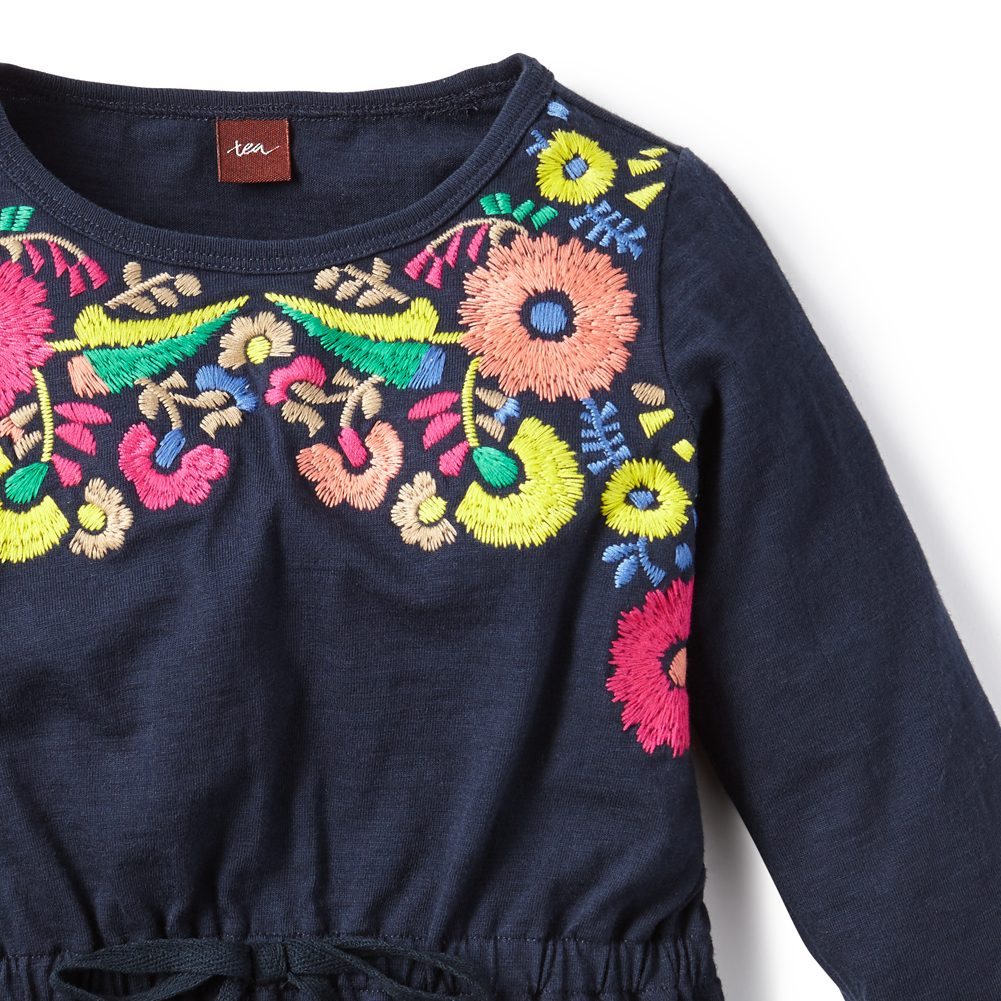 Our Rayen Embroidered Dress is a show stopper. We love how the bright colors pop off the navy dress! Rayen is a Spanish girl's name that means "flower". Perfect for the first day back to school.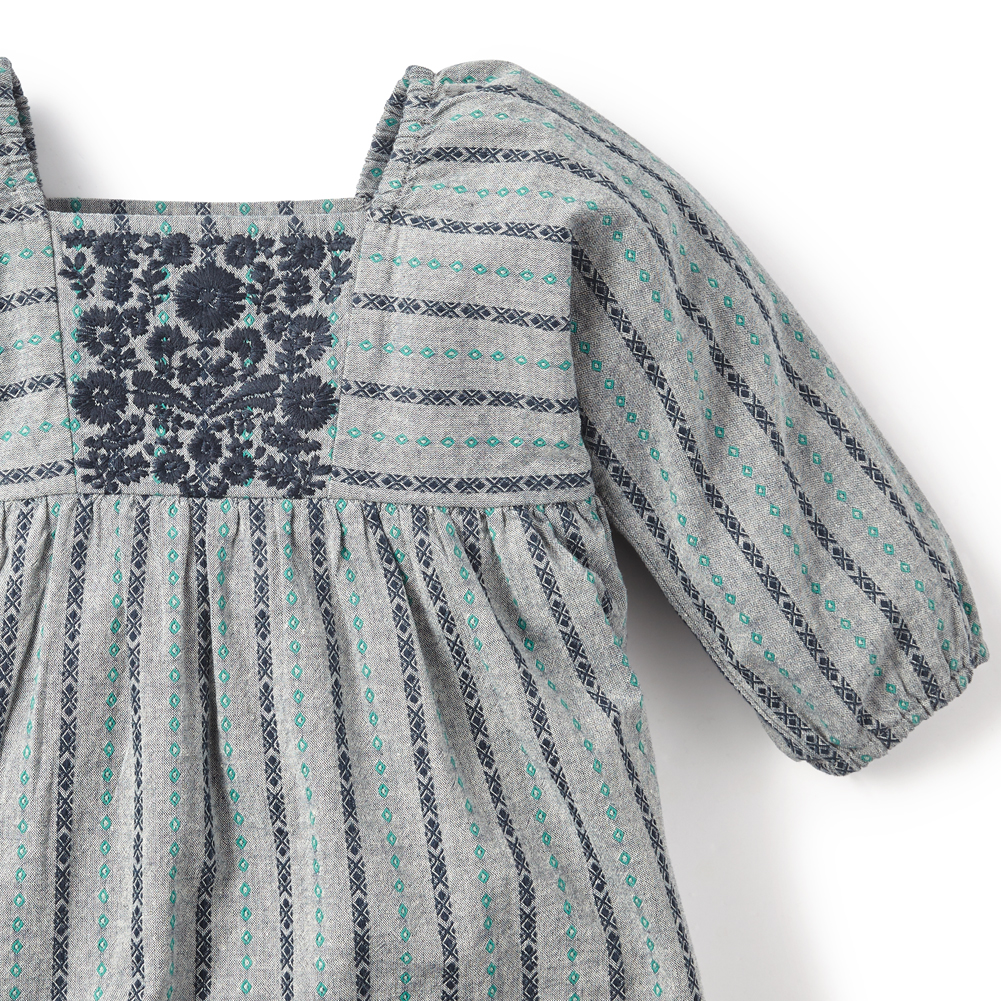 Our Kamila Embroidered Dress is named after a popular girl's name in Bolivia. This dress features the floral embroidery in the bodice and then Bolivian inspired stripes throughout. We love how it adds something special to this chambray dress. Perfect for picture day? It's one of our favorites!