While we love summer for its endless adventures, fall is undeniably one of our favorite seasons. As the leaves begin to color and crisp, we begin to crave all things cozy – the sweet smell of freshly baked bread in the morning, a brim-filled mug of piping hot cider, soft and toasty socks to keep chilly toesies happy, and lots of layers! See our style recommends for staying warm this season. 
Layer on the Texture
Dressing for style and warmth can be a tough combo. Stylist tip: It's all about contrast!
We love mix and matching prints and patterns, but a pop of texture can help pull together that perfect look. Get creative and combine unexpected fabrics for an extra punch of personality. Think cozy cables paired with soft, vibrant flannels (for girl + boy) and artfully woven dresses, and cuddly graphic knits coupled with whirling, twirling tulle.
Have Fun With Fair Isle 
If you're looking for something truly unique (and oh-so-chic), look no further than our Fair Isle-inspired styles. A time-honored Scots tradition, Fair Isle is made up of an eclectic mix of patterns and colors, all elegantly knit together to create fabulous, all-weather clothing. While in Scotland, our talented team of Tea designers toured the stunning Shetland Islands where they got to see firsthand how these beautiful fabrics are made. They were so inspired by this age-old handicraft that upon their return they got right to work designing their own one-of-a-kind pieces. Shop an array of styles for girl, boy and baby!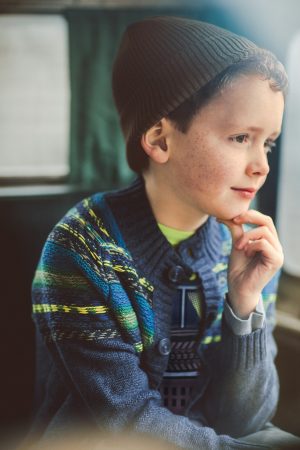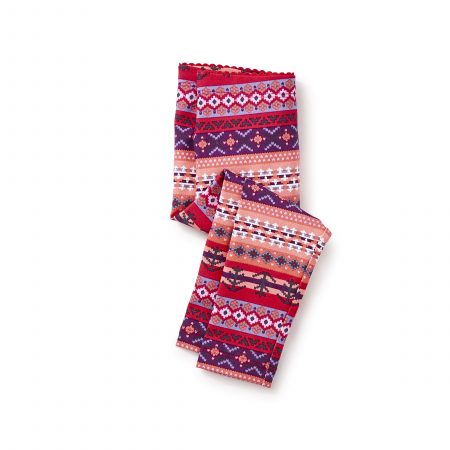 From left to right, clockwise: Our sweet Suzette Sweater Dress for baby girl | Caspian 1-Button Cardigan for girl | Crosbie Button Cardigan for boy in mesmerizing loch-blue | Festive Fair Isle Stripe Leggings for girl + baby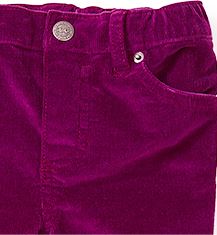 Cozy Corduroy Makes a Cool Comeback
One of this fall's "it" fabrics (and a Tea favorite), corduroy is showing up everywhere in rich autumnal hues. A plush, textural treat, your kiddos will love the feel of this comfy classic.
We have easy-to-play-in pants in juicy Cosmic Berry for girl, and earthy hues for boy and baby. And if you're looking for an unforgettable dress for her, the wildflower motifs at play on our newest styles are simply fabulous! We even added a charming ruched sleeved for girl so she can take this sweet new look from playdate to party without skipping a beat.
Looking for other outfitting ideas? There's more to love on TeaCollection.com!
Plus, follow along on Instagram to see what's #TrendingTea this week.